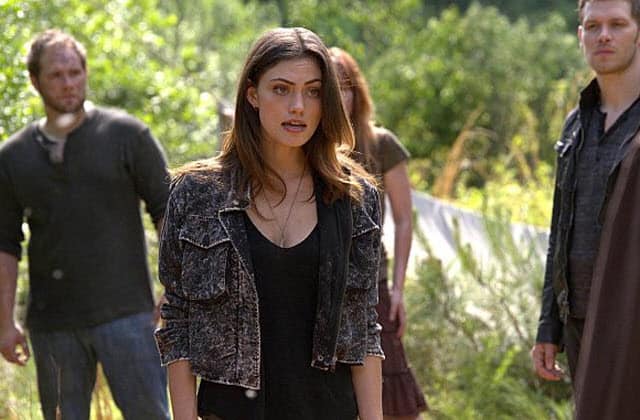 The Mikaelson family reunion is so close to happening on The Originals. The only catch there is that Kol is the only one who knows the full extent of what's going on. Through a series of flashbacks with Nate Buzolic as the original Kol, we learn even more about his selfish nature.
Flashbacks to the height of the Mikaelson reign in New Orleans in the 1800s serve a few purposes. One is to showcase Kol's resentment and jealousy that Klaus chose a human child (Marcel) as his family over his own brother. Perhaps the more important reason behind the flashbacks was to show the lost chance of a mentorship between Elijah and Marcel.
By the end of the episode Marcel assigns Elijah a new vampire named Gia to mentor in the hopes that he chooses to side with vampires if the need ever comes down to that. Marcel made a dig at him that hopefully he's better with Gia because he knows how he's not good with kids. Has Marcel really been holding this grudge against Elijah for 200 years now? First of all, Elijah was more than happy to take a young Marcel under his wing and teach him classical piano and such. The only reason he had to sacrifice that relationship was because Klaus was getting jealous and bored enough to resurrect their troublemaker of a brother, Kol.
This isn't the first time we've seen Elijah sacrifice his own shot at happiness for Klaus. It's actually pretty sad that he's been living like this forever, making endless attempts at pleasing his brother. Bottom line is Elijah deserves better than the family he was dealt. At least now with the knowledge that both of their parents are back from the dead, Klaus and Elijah will be on the same team again.
Klaus' relationship with Hayley is quickly becoming my new favorite aspect of this new season. Last year they were always at odds with each other, and now Klaus is genuine in his attempts to align himself with the mother of his child. If they can control the wolves, they will be one step closer to creating a safe home for their daughter to return to them. Klaus surprisingly helped Hayley gain the respect of her wolf family, but I still have my doubts that Oliver won't double cross her. Jackson needs to come back from wherever he is and control Oliver.
The wolves won't be so easy to control with Cassie (aka Esther) around. Word on the street has spread that this teenage witch is creating moonlight rings for any wolf in need. Klaus' visit with the witch reveals her true identity to Klaus. From the subtle hints like chamomile tea and calling him by his full name, Klaus knows this is his mother returned from the grave.
Elijah had a run-in with their dear father Mikael who was prepared to use the deadly white oak stake on his eldest son. That whole scene in the bar was crazy. First of all, why did Davina link her powers to control Mikael to a cheap and loose bracelet? It was knocked off her so easily. Maybe now she'll reconsider keeping this monster as her secret weapon.
To sum up all this confusion, Klaus and Elijah now know that Esther and Mikael are back. Esther thinks that Finn and Kol are the only other members of the family returned from the dead. Mikael has no idea about Esther and his two other sons. Kol is the only one who knows about everyone else. Let's just hope Rebekah stays far away from New Orleans while all this family drama works itself out.
[Photo via The CW]