Stand-up comedian and actor Bill Burr made his directorial debut with Old Dads (2023). Anyone who has followed Burr's stand-up comedies knows he has a reputation for paying no attention to political correctness. Old Dads is what you get when a contrarian and cynical comic directs, co-writes, and co-produces a movie.
Since it premiered on Netflix on October 20, 2023, Old Dads has received mixed reviews. However, fans of Bill Burr's comedy have enjoyed the comedian's take on a subject many would rather not talk about. Old Dads follows three middle-aged friends who find themselves struggling to raise kids in a changing world of Gen Zs and political correctness. These are the top cast members of Old Dads (2023).
Bill Burr as Jack Kelly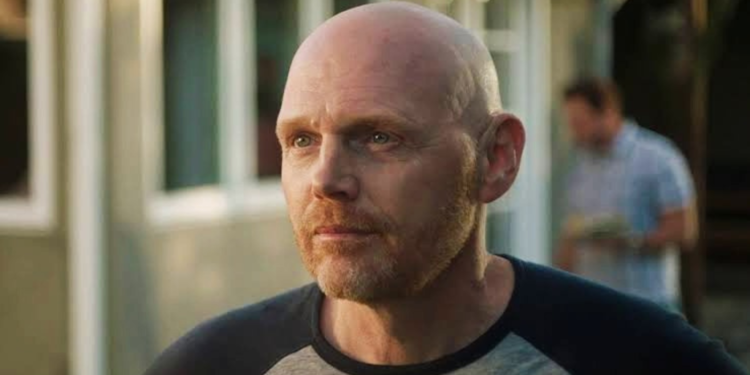 Unsurprisingly, Bill Burr plays the movie's main protagonist, Jack Kelly. Never one short of words, Burr's character tells it as he feels it. However, he soon begins to realize people are a lot more sensitive than he had been accustomed to. In Old Dads, Jack Kelly became a dad at 46, and while there's no denying his love for his child, he wishes to raise his son the way he was raised. Despite his struggles and commitment to adapt to the new way of things, there's no denying Jack Kelly is a cranky middle-aged father in need of anger management. Bill Burr's notable past performances in television include Breaking Bad (2011–2013), The King of Staten Island (2020), and The Mandalorian.
Bobby Cannavale as Connor Brody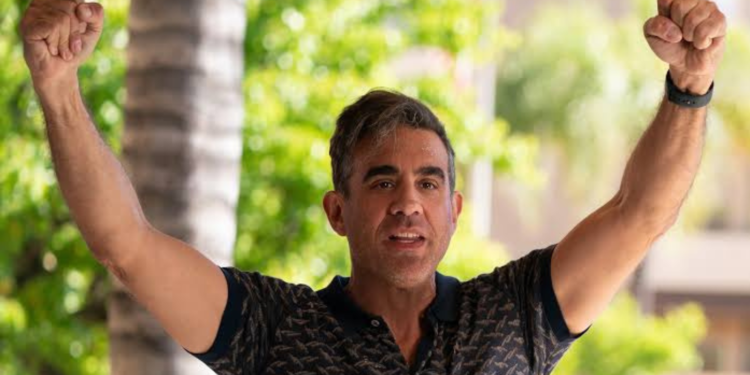 Bobby Cannavale has come a long way since his early days on Third Watch (1999–2001). Cannavale is cast as Connor Brody, one of the middle-aged friends in Old Dads. Connor struggles to take control of his home, as his wife and son openly disrespect him. Cannavale's success as a character and leading man actor makes him a more recognizable face. He starred in notable film and television productions such as The Bone Collector (1999), Paul Blart: Mall Cop (2009), Annie (2014), Ant-Man (2015), Jumanji: Welcome to the Jungle (2017), Ant-Man and the Wasp (2018), and Blonde (2022).
Bokeem Woodbine as Mike Richards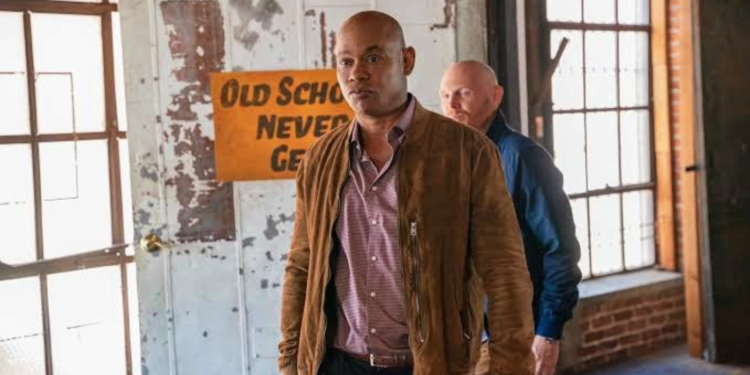 Mike Richards is the more laid-back of the three friends. Mike had kids early who had long left the house. After selling their company, Mike is looking to enjoy his life as a single man with his girlfriend. However, things take a turn when his girlfriend tells him she's pregnant. Actor Bokeem Woodbine plays the character of Mike Richards in Old Dads. His previous roles include Ray (2004), Saving Grace (2007–2010), Total Recall (2012), Riddick (2013), Fargo (2015–2020), Underground (2017), Ghostbusters: Afterlife (2021), and Halo.
Katie Aselton as Leah Kelly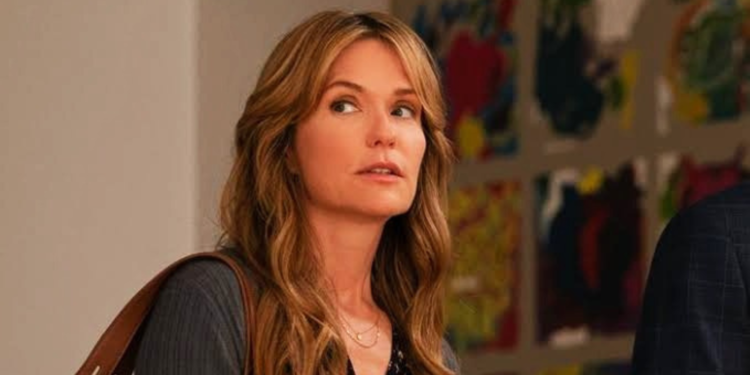 Actress, director, and producer Katie Aselton plays Burr's on-screen wife, Leah Kelly. Although she has excused her husband's excesses in the past, she puts her foot down when his actions threaten their son's recommendation from his school's principal. As an actor, Katie Aselton has starred in The League (2009–2015), Legion (2017–2018), Silk Road (2021), and The Morning Show (2021).
Jackie Tohn as Cara Brody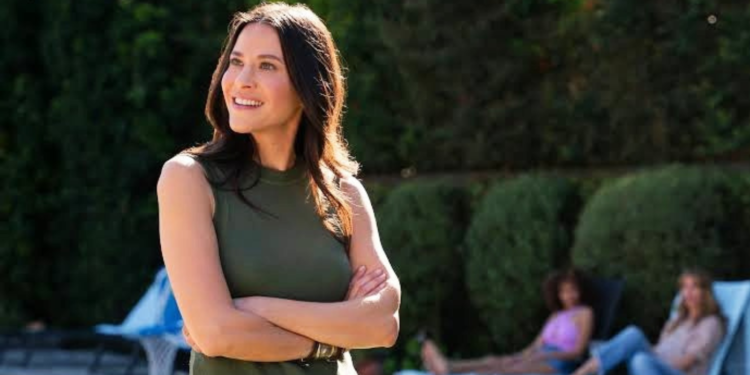 Cara Brody is the wife of Bobby Cannavale's character in Old Dads. She often talks down to her husband, with little intimacy in their marriage. She disciplines her son, Colin (Dominic Grey Gonzalez), in a way that's at odds with what the middle-aged friends (including her husband) believe. Actress and musician Jackie Tohn plays the character. Tohn played Melanie Rosen in GLOW (2017–2019).
Miles Robbins as Aspen Bell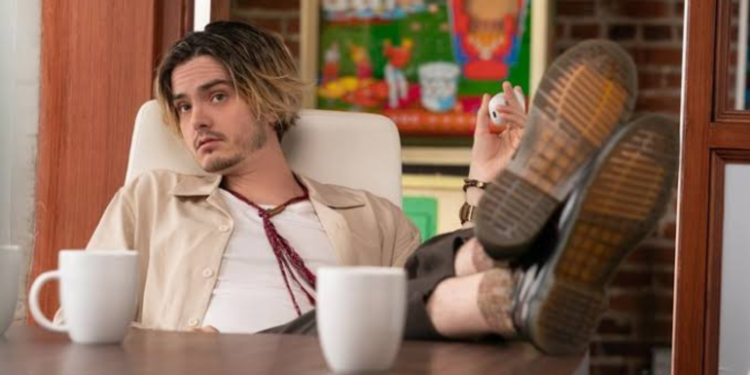 The three middle-aged friends sold their company, Trifecta, to a group of millennials. The new company's boss, Aspen Bell, is looking to change things around the company. He begins by firing everyone over 35 employing much younger staff. Miles Robbins plays the boss, Aspen Bell. Robbins is the son of filmmaker Tim Robbins and actress Susan Sarandon.
Rachael Harris as Dr. Lois Schmieckel-Turner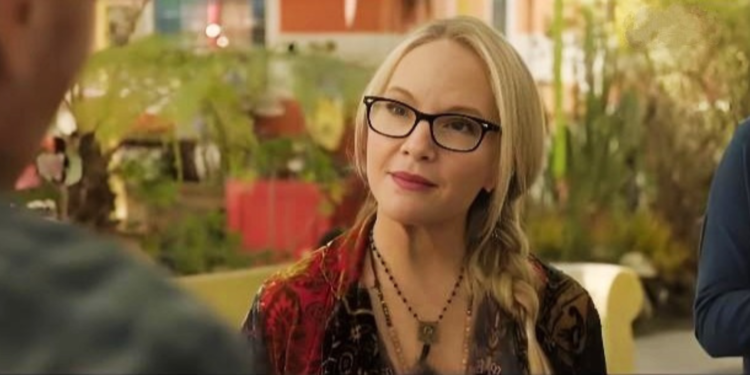 Actress and comedian Rachael Harris is cast as Jack and Leah Kelly's son's school principal. She gives Jack Kelly a hard time winning her over for a recommendation. As a comedian, Harris adds to Old Dads' general humor. A more popular actress, Harris has starred in Starsky & Hutch (2004), The Hangover (2009), Diary of a Wimpy Kid film series, Suits (2012–2019), Surviving Jack (2014), Lucifer (2016–2021). Before filming for Old Dads, Harris was cast to play Nora in Goosebumps.
Tell us what's wrong with this post? How could we improve it? :)
Let us improve this post!