Big Ed is one of the most famous personalities in the 90 Day Fiancé franchise. His notoriety is brought upon by several factors, including, but not limited to, his physical appearance, his application of mayonnaise on his hair, his treatment of the women he dates, and of course, the memes. From being a photographer to perhaps one of the most well-known personalities in a dating reality show, how did Ed reach this point?
This article seeks to answer the questions which revolves around his character development in the series. It will look at Ed's past, way before the world saw him on a television screen, to serve as a background for his character. Lastly, it will recall and analyze Ed's most significant relationships – Rose and Liz – to see how they affected Ed in the long run.
Background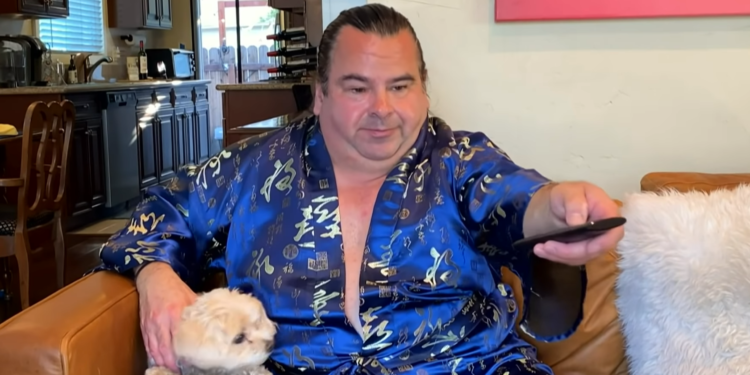 Edward Allen Brown was born on April 28, 1965, in Richmond, California, in the United States. He was married to Sandra Heckman and had a daughter named Tiffany. Brown and Heckman divorced in 1992, and Brown revealed that the reason was his cheating.
He was born with Klippel-Feil syndrome, an ailment where two or more cervical vertebrae (neck vertebrae) fused, "shortening" what would have been a normal neck. In his appearance in B90 Strikes Back, he noted that he had three vertebrae with the size of two, gaining him his "no neck" appearance. Big Ed has also asked the public to not poke fun at his physical anomaly. Ed stands at 4 feet 11 inches, but he gave himself the nickname "Big Ed" to boost his morale by making him not feel small. His first 90 Day Fiancé date, Rosemarie Vega, found the adjective "big" justifiable, because the word's implication in Philippine English is more related to weight than height.
Ed is also a professional photographer. He graduated from San Diego, California's New School of Architecture and Design. He also had a dog, Teddy, who died in January 2022.
Ed in Before the 90 Days
Big Ed debuted in the 90 Day Fiancé franchise in the fourth season of the Before the 90 Days spinoff. He dated Rosemarie Vega from Caloocan City, north of Manila. The relationship between the two did not feel genuine and had a lot of awkward and cringey moments. Ed suffered a lot in adjusting to the Philippine setting. For instance, when they went shopping for clothes in Manila's Carriedo Street, he was sweating profusely amid a huge crowd. He accused Rose of scamming him after she told a vendor to keep the change of 10 pesos (20 US cents at the time), such value was small even in the Philippines.
There are more questionable things that Ed did that hinted that their relationship was not going to last. On one occasion, he asked Rose to take an STD test, which was understandable on its own; however, what was not understandable was that he refused to take a test as well (in the Philippines), leaving Rose offended. He gave Rose mouthwash and a toothbrush as gifts because of her breath from an ulcer, probably one of the most offensive gifts one could ever receive.
Ed and Rose's relationship was not all arguments and cringe, though. They had fun experiences as well such as their trip to Puerto Princesa, Palawan where they visited a jungle trail with monkeys and had a romantic dinner in the Sheridan. The final nail in the coffin of their relationship, however, was when Ed revealed his long secret to Rose that he did not want any more kids, hurting the latter and prompting her to leave Palawan earlier than expected.
Ed in The Single Life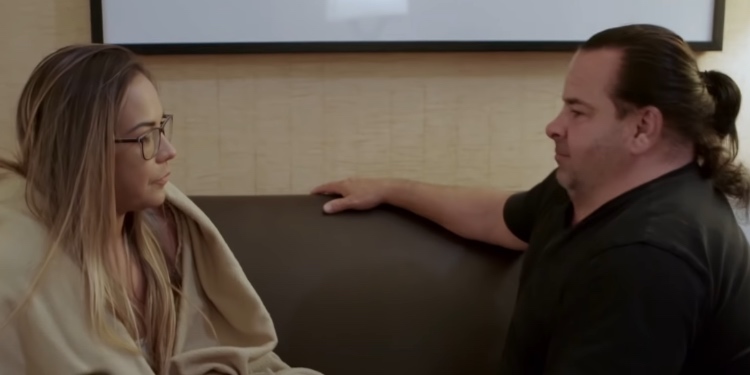 Big Ed met Liz in The Single Life. Liz was a waitress in a restaurant Ed visited. They fell in love and the course was set for their 90 Day Fiancé appearance. Liz and Ed's relationship proved to be more erratic and dramatic than Rose and Ed's. There were two reasons for this. The first one was Liz and Ed's frequent arguments, and the second one was Rose knew how to stand her ground, leaving Ed when it was clear as day that the relationship was already bound to crumble.
During the Tell All of their season, the two revealed that they broke up. He then dated a Mexican woman, Kaory, who would ultimately ghost him. After he returned to America from Mexico, his dog died, and one of those who sent him condolences was Liz, reconnecting the two and re-establishing their status as a couple. The two reappeared in the seventh season of Happily Ever After. One night, the two decided to go photography together, where Ed would teach Liz his knowledge. However, the night went sour when all Ed did was compliment Alex, Liz's friend who became the subject of the photographs.
In that season's Tell All, Rose appeared to call Ed out of his infidelity. It appeared that Ed was asking Rose to be together once more, despite being in a relationship, causing Liz to "run out of respect." Liz and Ed broke up a total of 11 times. While that seemed that their relationship was bound to end, the two surprised the world in August 2023. The two were married in Arkansas, despite a lot of ups-and-downs and break-ups and reconciliations. Will this happy ever after last for the two? Only time will tell.