Big Ed and Liz Woods were introduced as a couple to the 90 Day Fiancé universe in Season 1 of 90 Day: The Single Life. This was in 2021 and Woods' debut as a reality television star. Ed, however, had been a part of the universe since the previous year. He was among the cast of Before the 90 Days Season 4, which revolves around couples that met online. The spin-off captured Ed's relationship with a Filipina single mom named Rosemarie Vega, yielding enough drama to make him a bonafide star of the 90 Day Fiancé franchise.
Big Ed and Vega's relationship in Before the 90 Days fell apart, paving the way for him to pursue a new romance with Liz Woods—a single mom and manager of his favorite local restaurant in San Diego. Big Ed and Liz Woods moved from being friends to romantic partners after the former consulted a dating coach in the premiere episode of The Single Life, summoning the courage to ask Liz out. Theirs haven't been a smooth-sailing relationship; they have parted ways at least twice but always seem to find their way to each other's arms.
Big Ed And Liz Woods Will Feature In The Franchise's Latest Spin-off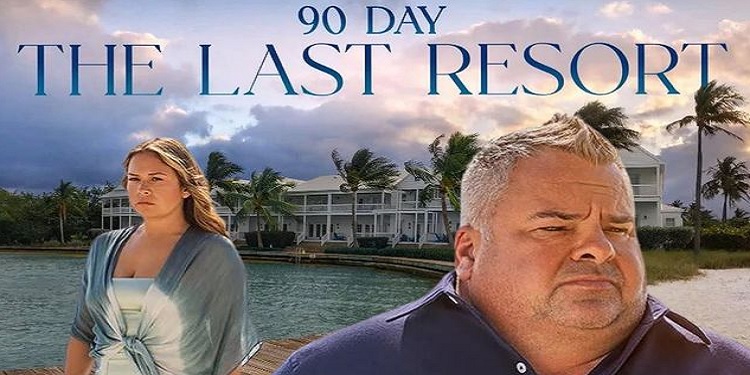 Ed "Big Ed" Brown and Elizabeth "Liz" Woods are still together and seemingly happy. The 90 Day Fiancé fandom will get insight into their relationship in 90 Days: The Last Resort, the latest spin-off of the franchise. The forthcoming series will premiere on Monday, August 14, 9/8 central time. Alongside four well-known couples in the universe, Ed and Woods' relationship will be subjected to an ultimate test at the exotic Florida Keys resort. Given the breakup and make-up that has trailed their relationship, the new series seeks to provide a platform for the couple to examine their relationship. They are expected to weigh their feelings and make the final decision.
When the curtain falls on the spin-off, Big Ed and Liz Woods will either decide to break up for good or fight for their love. "They'll put their relationships to the ultimate test and see if they have a love worth fighting for (or) break things off for good," stated TLC. The development has been met with mixed reactions; while some fans anticipate the drama to unfold, others think Ed and Woods have no business being cast members of the show. They both promoted the upcoming show on their Instagram pages, with several comments asking them to break up already. The commentaries expressed that ED mistreats Woods and she needs to move on from him.
They Couple Resumed Dating In Early 2023 And Currently Live Together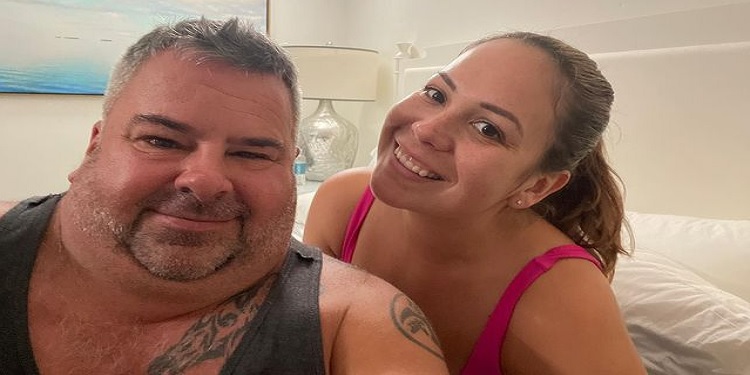 90 Day Fiancé: Happily Ever After season 7 tell-all aired in January 2023, revealing Big Ed and Liz Woods' nasty breakup in 2022, about a year after they got engaged. In the first part of the reunion special filmed in September 2022, Liz disclosed that Ed ousted her from his home. The second part saw the couple call off their engagement on camera after it was revealed that Ed wasn't only on a dating website but in contact with his ex-girlfriend Rose Vega. Woods vowed she wouldn't return to Ed, stating she is "tired of all the lies…deflection and projection." In response, Ed asked her to return the engagement ring he gave her.
Around the same time the 4-part special aired in January 2023, Big Ed and Liz Woods were spotted together in public, clinging to each other. Towards the end of that month, they confirmed that they had resumed dating as they recommenced sharing each other's pictures on their social media pages. Their relationship has been stable since then. In April 2023, they embarked on a vacation together, and in June, Liz celebrated Ed on her Instagram Story, thanking him for his contributions to her daughter Ryleigh's 10th birthday party. In July, People reported that Ed and Liz bought a house and moved in together.
Are Big Ed And Liz Woods Still Engaged?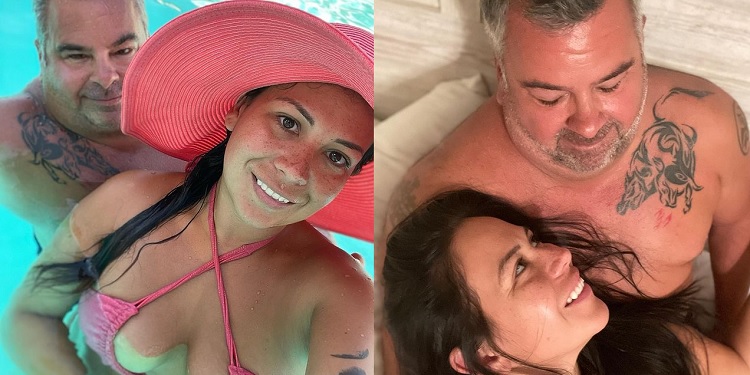 How the 90 Day Fiancé couple got back together after their televised breakup remains a mystery to the viewers. However, fans look forward to the franchise's latest spin-off, 90 Days: The Last Resort, for insights. Upon their reconciliation, Big Ed and Liz Woods seem to have resumed their relationship as an engaged couple. Although they haven't said anything about this, Woods' recent pictures depict her wearing the diamond ring Ed bought her.
Woods was first seen with the $13,000 diamond ring in September 2021. Reports of their engagement surprised the 90 Day Fiancé fandom, as the couple had barely rekindled their romance after confirming their split at The Single Life season 1 reunion special. They reconnected after that breakup in August 2021, when Woods reached out to Ed following the death of his dog Teddy. In an interview with People, Woods revealed that they got engaged as soon as they reconciled; "Back together on Saturday, engaged on Sunday," she said.