TLC reality television audiences were thrilled when the network announced the new spin-off, 90 Day Fiancé: Happily Ever After? in August 2010. The spin-off was created to give audiences closure on what transpired between the couples after the end of 90 Day Fiancé. So far, 90 Day Fiancé: Happily Ever After? has been a success for the network and its audiences.
Although the show has helped several individuals find love halfway around the world, it hasn't been without its fair share of drama and shocking moments. Viewers have had to watch those they felt were a compatible match, throw it all away because of trivia to sensitive arising issues. For a recap of some of the craziest moments, these are the 10 most shocking moments on 90 Day Fiancé: Happily Ever After?
Colt & Larissa: Domestic Violence And Strings Of Arrests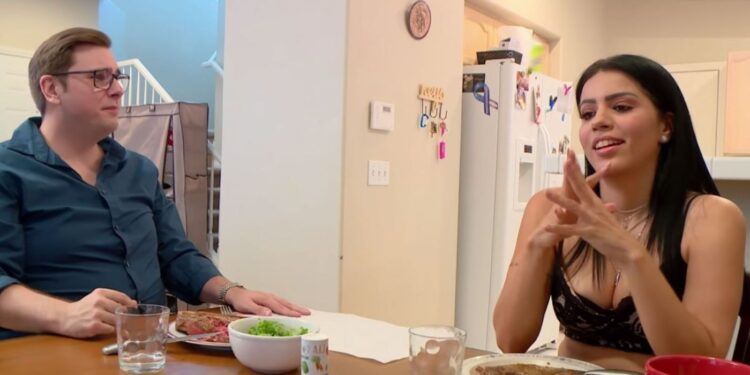 Colt Johnson from Las Vegas, Nevada, and Larissa dos Santos Lima from Minas Gerais, Brazil, were among the most intriguing couples on 90 Day Fiancé: Happily Ever After? season 4. Even before their marriage, Colt and Larissa shocked viewers when Larissa was arrested five days before their wedding. Things only got worse after marriage as police were called in after an altercation, leading to Larissa getting arrested.
The second arrest was more dramatic as Larissa wrote a distress call on her Instagram page as a "cry for help." Interestingly, after the police arrived, they discovered Colt was the victim of domestic violence and arrested Larissa. After her third arrest (after Colt called the cops), Colt finally filed for divorce. The marriage only lasted for seven months.
Pedro & Chantel: A Brawling Dinner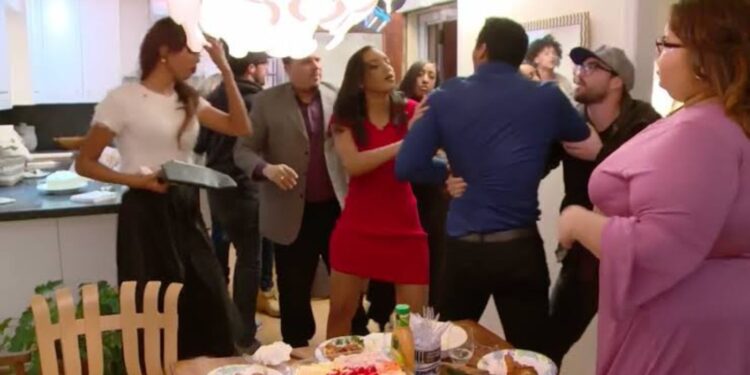 Pedro Jimeno from Santo Domingo, Dominican Republic, and CeAir "Chantel" Everett from Atlanta, Georgia, first made an appearance on the original show 90 Day Fiancé season 4. Their love story was off to a rocky start when both families never seemed to agree on things. To cater to their endless drama, TLC had to create a separate show, The Family Chantel, to showcase all the craziness and drama.
The couple had their fair share of shocking moments. One such moment was when the Chantel family invited Pedro and his sister, Nicole, to dinner. Although tensions were already rising (with Chantel revealing Nicole's treatment of her at their apartment), Pedro and Nicole showed up a little late for dinner. Back-and-forth accusations of who's lying soon led to fisticuffs between Pedro and Chantel's younger brother, River.
Big Ed & Liz: Me No Speak English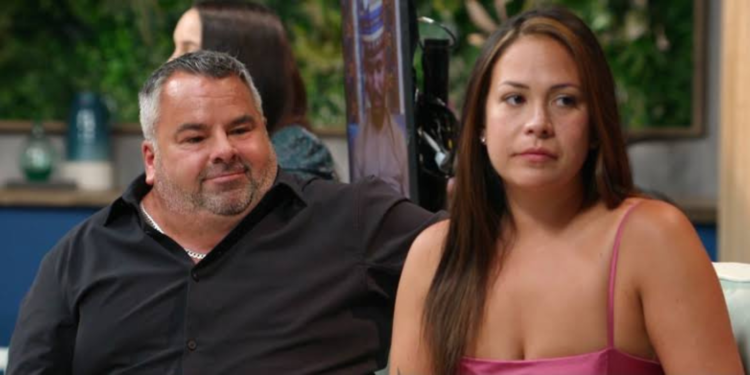 Big Ed has appeared on several 90 Day Fiancé spin-offs. He's easily one of the franchise's top villains with his continued bad behavior throughout the shows. Big Ed and Liz have had numerous shocking moments that viewers may even consider normal, especially with the couple's revelation of splitting 11 times.
Yet, nothing prepared Liz, cast members, and the audience for Ed's attempted denial after being caught "cheating." During the 90 Day Fiancé: Happily Ever After? season 7 Tell All, Ed stated he couldn't remember contacting his ex, Rose. On a live video call, Rose called him out with proof that they'd been communicating. Confronted by Liz, Ed tries to get funny and get around it by saying, "Me no speak English."
Michael & Angela: A Cheating Revelation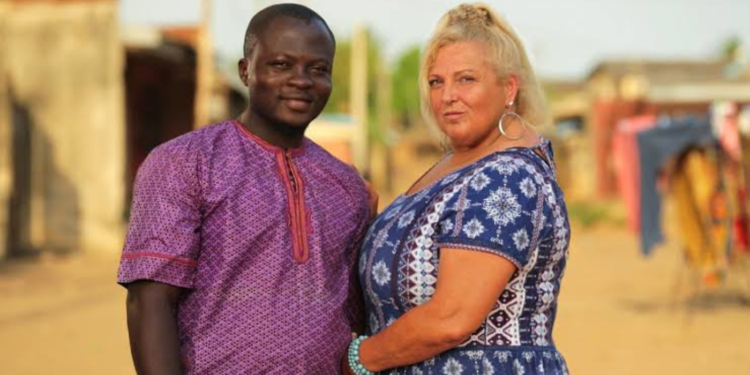 When it comes to drama, few couples gave audiences their time and subscription worth, like Michael Ilesanmi and Angela Deem. The couple faced different challenges with the back-and-forth quarrels on the show. However, fans were shocked when it was revealed that Michael cheated on Angela. While many considered their relationship and marriage a bit toxic, the couple always seemed to weather the storm and reconcile. However, their split was still surprising to many when the news broke. Unsurprisingly, the couple has found a way to forgive each other, especially after Angela also admitted to having a crush on someone else. Fingers crossed on these love birds, as they remain unpredictable as they come.
Andrei & Elizabeth: WrestleMania By The Pool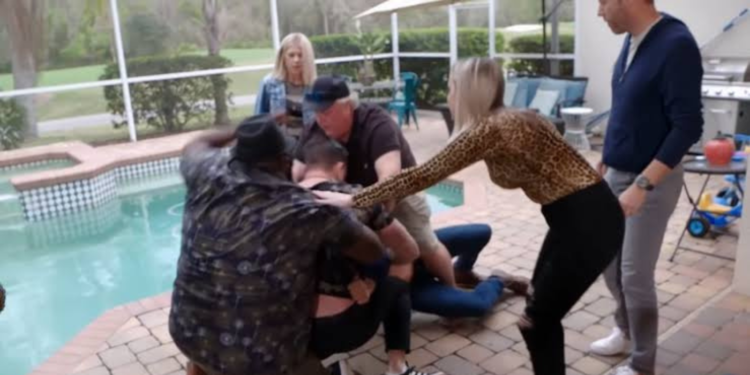 Andrei Castravet from Chisinau, Moldova, and Elizabeth Potthast from Tampa, Florida, appeared in 90 Day Fiancé season 5. From the onset, Elizabeth's family clearly didn't approve of the relationship. Things never improved, even in 90 Day Fiancé: Happily Ever After? because Elizabeth's family felt Andrei was too controlling. The couple did have a few highlights, from Andrei snatching Elizabeth's phone in the car while she was texting her sister to the couple's decision not to inform the family they were expecting a baby.
However, the one that makes the list is Andrei's fight with his brother-in-law, Charlie. Invited to Elizabeth's father, the couple meets up with her sisters and the rest of the family. As soon as Charlie walked in, he and Andrei began exchanging words. Within a few minutes, the show's cameramen and crew rush in to separate the two fighting men before falling into the pool for an unnecessary bath.
Usman & Kim: A Gift Or A Bribe?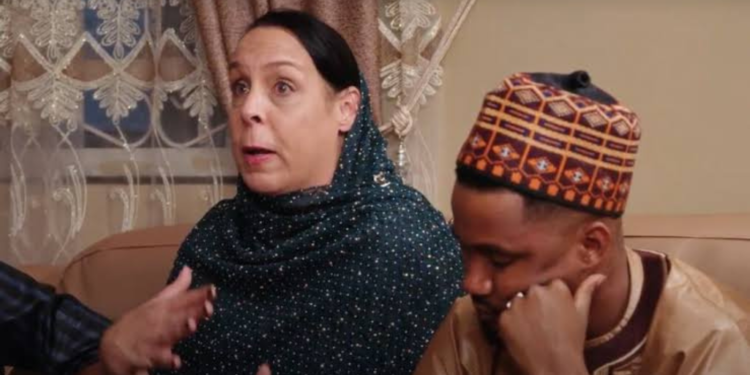 One of the shocking and equally touching moments of 90 Day Fiancé: Happily Ever After? happened when Kim met with Usman Umar's mother and family. An initial solo visit by Usman to prepare his mother's mind for Kim's arrival didn't exactly go well. However, audiences were shocked by how things went for Kim in faraway Nigeria.
Kim chose to buy a cow as a gift for Usman's family. Things quickly went awry when Usman's mother inferred it was a bribe. The back-and-forth to explain it was a harmless gift fell on Usman's mother's unapproving ears and mind. Kim is considered too old for their son, but Usman's mother's only condition to accept her doesn't make it any less insufferable. Since Kim is open to Usman marrying a second wife, Usman's mother wants her to let Usman marry a younger wife before her.
Sumit & Jenny: The Truth Hurts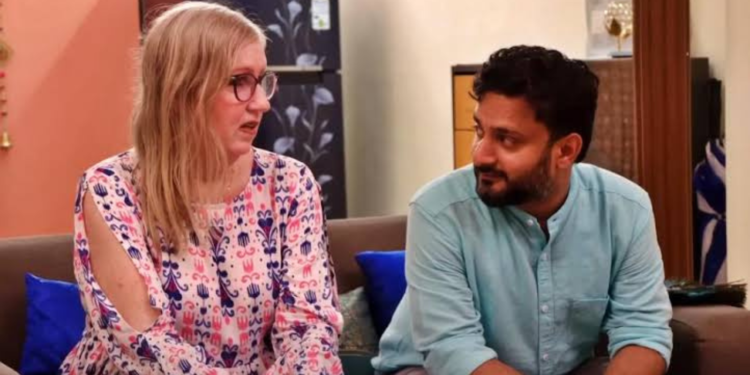 After Sumit and Jenny Slatten married without his parents' knowledge, they seemed to be living happily ever after. However, Sumit wasn't comfortable with the fact his parents weren't aware, especially when they resided in the same country. Against Jenny's advice, fearing the parents would take Sumit from her, Sumit invited them over to break the news. Although expected, Sumit's mother's reaction to the news her son was married (against her wishes and behind her back) was heart-wrenching. In tears, she told Sumit she never wanted to see his face again.
Bilal & Shaeeda: Fear Of Abandonment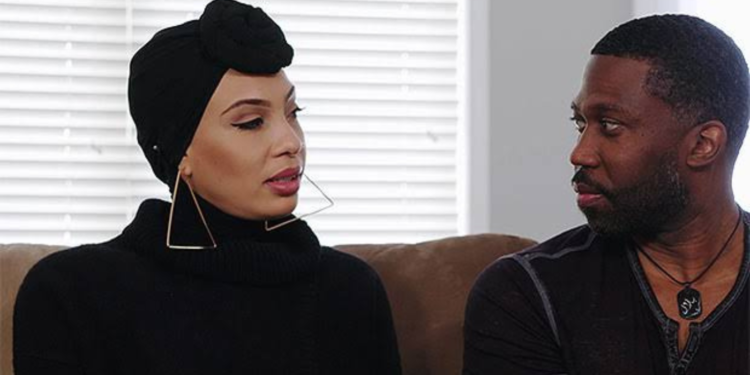 For much of Bilal and Shaeeda's love timeline, most viewers felt it was Shaeeda who felt insecure and overshadowed. However, in a video call with the fertility doctor, Bilal revealed he isn't open to welcoming a child because of his fear of abandonment. Shaeeda, like most of the audience, was surprised he even felt that way. Bilal revealed Shaeeda was often quick to threaten to leave whenever they disagreed. Bilal wasn't ready to bring a child into a marriage that may likely end in a divorce.
Jay & Ashley: A Naive Husband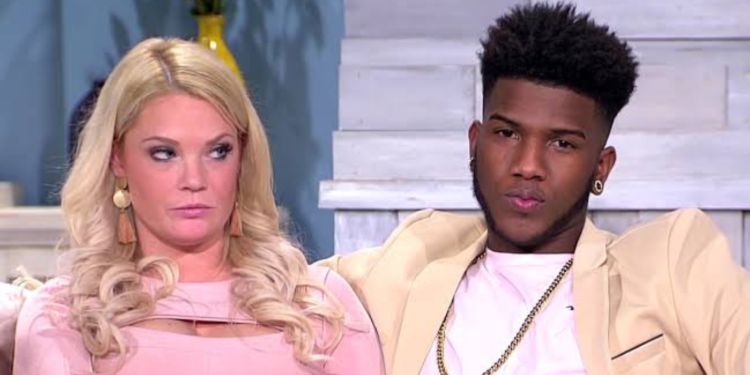 Jay Smith from Port Maria, Jamaica, was 20 years old when he was cast in 90 Day Fiancé in season 6. Ashley Martson, from Mechanicsburg, Pennsylvania, was 31 years old at the time. 90 Day Fiancé: Happily Ever After? knew Jay was young but never expected he could have been so naive (unless he was pretending to be). At the barbershop, Jay admitted he downloaded Tinder, a dating app, a few days after his marriage just to meet new friends. Even his friends at the shop scolded him for his action as a married man. Jay claimed he never knew anything about marriage back in Jamaica and was learning a new culture in America. Whatever excuse he could conjure for searching for "new female friends," Ashley wasn't ready to put up with it and filed for divorce shortly after.
Ronald & Tiffany: A TLC Affair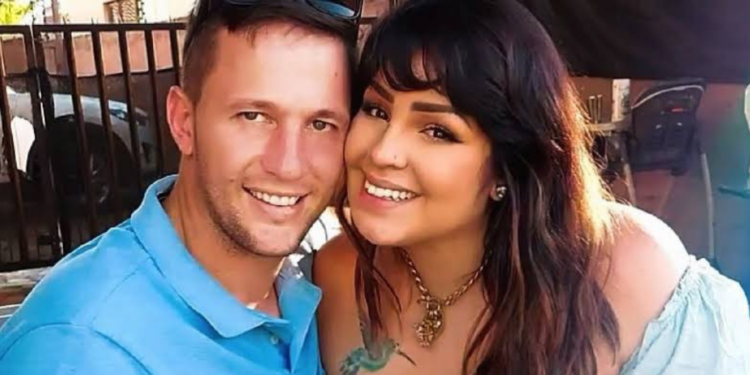 Accusations and counter-accusations are a regular theme on 90 Day Fiancé: Happily Ever After? However, absolutely nothing prepared viewers and other cast members for the bombshell Ronald dropped about Tiffany in the Tell-All session. Without mincing words, Ronald called out Tiffany for having an affair with a TLC cameraman. Cheating couples or accusations of cheating may be considered normal on the show, but having a cameraman wanting to get in on the action is where everyone draws the line. Although Ronald tells Tiffany to "Argue with me, Tiffany!" she shrugs it off as part of his jealousy and insecurities. She later responded to the accusations through her Instagram account. For what's worth, 90 Day Fiancé: Happily Ever After? has given viewers a lot more shocking moments than they ever hoped.