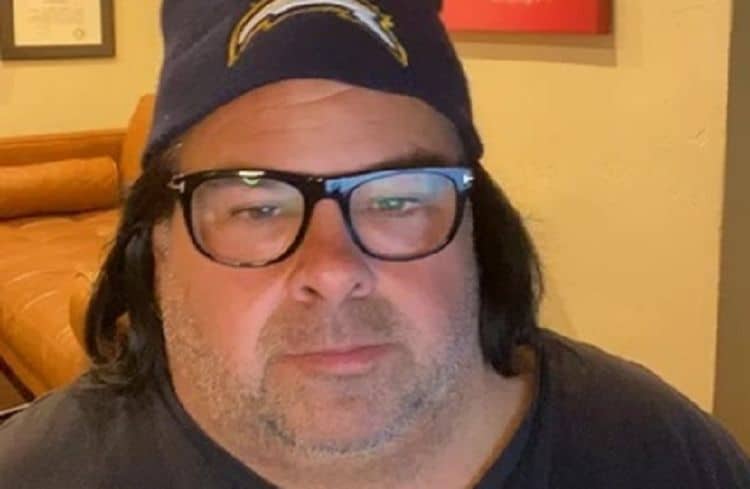 Since it's debut in 2017, 90 Day Fiance: Before the 90 Days, has become a huge hit. As a spin-off of the original 90 Day Fiance, Before the 90 Days focuses on couples who are still in the process of deciding whether or not they want to get engaged and apply for the K1 Visa. Although there have been lots of very interesting cast members on Before the 90 Days, no one stands out quite like Ed Brown. Also known as Big Ed, Brown has become the most talked about person on the show without even trying. During his trip to the Philippines to visit his girlfriend, Rose, it quickly became clear that the couple probably wouldn't last. But even though the relationship is over, Ed's status as a reality TV star is just getting started. Keep reading for 10 things you didn't know about 90 Day Fiance's Ed Brown AKA "Big Ed".
1. Someone Accused Him Of Sexual Assault
After witnessing Ed's behavior on the show, one social media user decided to share an alleged experience she had with Brown. The woman, who goes by Lordakeet on TikTok, claims to be a former coworker of Brown's and says that he sexually assaulted her. She said: "A lot of it was verbal, through texts and in the office. You know, he was grooming me, and you know when you're being groomed, it's really hard to know you're being manipulated. So, it progressively got worse. By the end of it, I ended up in the hospital from an incident that happened with him, and I ended up having a lot of health issues from it. This was about four years ago, so I've been still trying to heal myself since that incident." Ed hasn't responded to the allegations directly, but he has made it clear that he refuses to get caught up in any negativity.
2. He Says He's Happy Post Break Up
After Rose decided that she didn't want to continue her relationship with Ed, it was clear that he was very hurt. Ed had a lot of things writing on that relationship, and looked it as a last chance to find love. However, Ed seems to have recovered from the heartbreak and says that is happy and doing much better.
3. He Suffers From A Medical Condition
Okay, it's time to address the elephant in the room. Since his very first appearance in the trailer for the season, lots of viewers were curious about Ed's neck. Ed has revealed that he suffers from a congenital medical condition called Klippel-Feil syndrome which results in two bones in the neck being fused together. The illness also limits range of motion and can sometimes result in a larger chest cavity which is the case for Ed. Sadly, Ed has dealt with bullying all of his life as a result of the condition.
4. He Has A Cameo Account
If you've been dying to receive a personalized video message from Big Ed, today is officially your lucky day. Ed has created an account on Cameo where he records custom video messages for his supports. Just to be clear, though, a video from Big Ed isn't cheap. His price on Cameo is currently $80.
5. He's Working On Rebuilding A Relationship With His Daughter
If you've been keeping up with the show, you may remember seeing Ed's daughter very early on in the season. Like most people, she was very skeptical about her father's relationship with Rose, and expressed that she didn't approve. Unfortunately, the entire situation caused a riff between Ed and his daughter, but he's currently working on getting things back to a better place with her.
6. He Has His Own Merch
Ed is doing everything he can to capitalize on his 90 Day fame, and could you even blame him? In less than a year he's managed to build up a following of hundreds of thousands of people. Ed is currently in the process of launching his own line of merchandise that includes t-shirts with his face printed on the front.
7. He Didn't Do The Show To Get Famous
Ed is clearly enjoying his time in the spotlight, which has made lots of people question his motives. Even Rose has expressed that she feels he did the show just for attention. However, he says that he didn't sign up for the shot to get famous. He says that he went on the show because he truly did love Rose and he was just being himself the entire time.
8. He Claims Dozens Of Women Want To Marry Him
Before meeting Rose, it's clear that Ed didn't have a long line of women waiting at his doorway. However, it looks like that may have changed. Even though the show didn't always show Ed in the best light, he says that there are currently dozens of women who have expressed an interest in marrying him since the show aired.
9. He Used To Be Pretty Buff
It may be kind of hard to imagine now, but Ed used to be pretty buff back in the day. During the 90s, Ed was in really good shape and it looks like he was lifting weights on a regular basis. Those days may be behind him now, but Ed is fully embracing his current look.
10. He's Still Putting Mayo In His Hair
One of Ed's most memorable moments of the season was when he rinsed his hair with mayonnaise. Ed explained that he wanted to look young for Rose and had begun dying his hair. He claimed that mayonnaise helped sooth his irritated scalp. Although Rose is no longer in the picture, it doesn't look like Ed has ditched the mayo hair treatment.
Tell us what's wrong with this post? How could we improve it? :)
Let us improve this post!