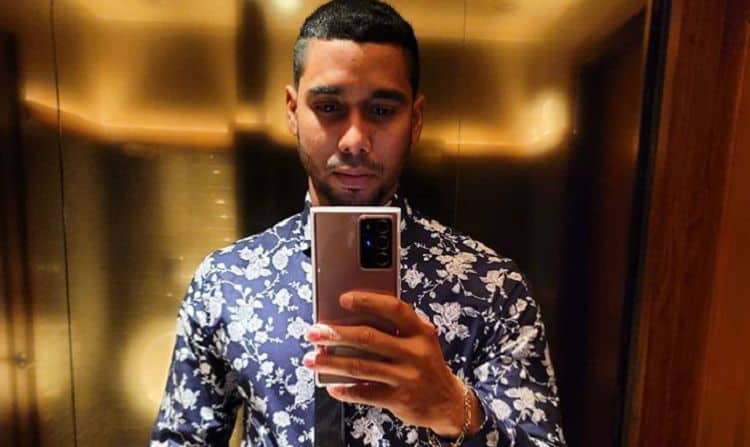 If you love watching other people's relationship drama unfold on television, then TLC Is the right channel for you. They frequently air the most interesting shows that bring out, well, the worst in almost everyone. Pedro Jimeno went from "90 Day Fiance," to "The Family Chantel," and the world has gotten to see his personal drama, his poor choices, his relationship issues, his family drama, and just about everything else he's been through in the past few years. There is very little the world does not know about this man at this point in his life, but we thought we might share a few things you either forgot or simply didn't know to begin with.
1. He Met Chantel in an Interesting Way
He was on "90 Day Fiance," following his introduction to Chantel Everett back on season four. He met her because he was looking to learn to speak English with ease, and he needed someone to teach him. A friend introduced Chantel to Pedro for this reason, and things just seemed to take a more romantic turn from that point on.
2. He's from the Dominican
He was born and raised in the Dominican Republic, and his family is still there. When he met his fiancé, Chantel and things became very serious very quickly for them, she visited him often in the Dominican. However, not being an American citizen meant that he had to obtain a visa to visit her in the states. That was a K-1 visa, and they were scheduled to wed within 90 days of issuance. He was 24 at the time, and his fiancé was 25 at the time.
3. Their Relationship Was Lies from the Start
When you have to lie to your family about your fiancé before they even meet, it is not a good sign. Chantel did just this when she told her family that her fiancé was coming to America using a student visa even though he was not. When they found out what was going on with his real visa, they were not very happy about it. They assumed he was either after her money or he was looking to obtain his own green card so he could stay in the states.
4. Her Parents Don't Like Him
Their daughter's lies didn't make Chantel's parents like her new fiancé very quickly. They were very suspicious, they hired a private investigator to check him out, and they demanded that she sign a prenup to protect her assets even though the couple balked at the idea. They were not on board with any of this, and it didn't go well. He was not happy that they did not like him, but the circumstances aren't favorable if we are being honest.
5. His Family Did Not Approve, Either
If you thought that this relationship was off to a bad start, it got worse when his family decided that they did not like his fiancé. His mother and his sister's disapproval of his impending marriage was not good for Pedro, but this couple decided to stick it out regardless. The dirty dancing incident occurred between him and his sister's best friend, who gave him a more than slightly friendly lap dance while he was drunk and out with his friends.
6. He Doesn't Make Great Choices
The world got to see his poor choices when he was caught dirty dancing with another woman while on a trip home to see his family. Things did not go well for him and his fiancé when she found out about it, and it almost seemed as if their relationship would not survive.
7. He Sends Money to His Family
She was only just graduating college and he is thinking of starting college so that he didn't have to work in a warehouse for the rest of his life when the first season of their own reality show ended, but things aren't good. He sends most of his money to his family in the Dominican Republic, and his wife is not happy about that. She said they will never achieve the American dream of owning a home if he doesn't stop sending them money.
8. He Took His Wife to New York For Graduation
When she graduated from nursing school, he took her to New York to celebrate. However, the gift didn't seem much like a gift considering the fact that they only went to New York because his sister has a boyfriend living in New York and he wanted to meet him. When you put it like that, it doesn't seem that great.
9. He Puts His Mom and Sister First
At the end of the day, it's very clear that his priority is always going to be his mother and his sister. He has shown through his actions time and time again that he will always choose them first, and his wife's happiness comes second to him after this mother and sister. It's hard to see this marriage working out with that being the issue.
10. He Maintains Some Privacy
He's done a relatively good job of maintaining some of his privacy despite all the reality television he does. He doesn't share too much outside of the show about his family or his life, and that is probably a good thing for him and his wife.