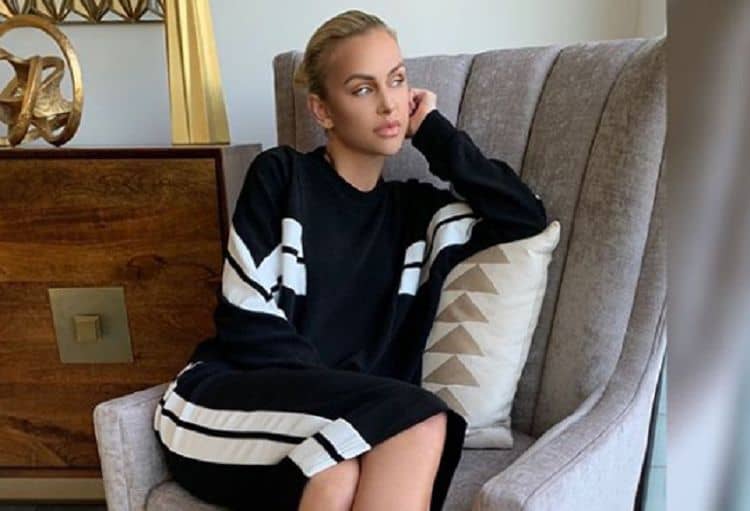 Lala Kent is one of the cast members on Vanderpump Rules, which is a spin-off of The Real Housewives of Beverly Hills centered around Lisa Vanderpump as well as the staff members of her restaurant called SUR. For those who are curious, Kent is a hostess, which is something that had a role in the drama surrounding her departure and subsequent return to the series.
Here are five things that you may or may not have known about Lala Kent:
She Used to Be Called Lauryn Kent
It is interesting to note that Lala Kent used to be called Lauryn Kent when she was still in her home state of Utah, where she lived in the surroundings of Salt Lake City. Even now, Kent remains fond of her hometown, which is perhaps unsurprising considering that she maintains close ties with her family, as shown by what she has said about her mother and her other family members on social media. In turn, her family is very supportive of her as well.
Has Done Some Acting
Besides being a hostess at the SUR, Kent has been in a number of small projects for both the movie and the TV screens. For example, she played a part in a low-budget movie called Dudes & Dragons, which as the name suggests, was a fantasy movie that did not take itself particularly seriously. According to Kent, the stand-out moment was when she made out with Luke Perry, though the fact that Luke Perry was involved in the project came as something of a surprise for her.
Likes to Stay at Home
Like a lot of people out there, there are times when Kent prefers nothing to staying at home so that she can catch up on the latest TV shows. In fact, she has gone as far as to call herself both a "couch potato" and a "lazy bone," though she did ask her followers on social media to not judge her for being both of those things.
Left Vanderpump Rules in the Middle of Season 5
In Season 5 of Vanderpump Rules, there was a fair amount of drama because of Kent's relationship with an unknown man. This resulted in some conflict on the series because some of the other cast members were speculating about who was bankrolling her lifestyle, which did not seem to them like it could have been supported by her career as a hostess, which seemed to have irritated her. As a result, Kent left Vanderpump Rules in the middle of Season 5 but has since made a return in Season 6.
Has Since Been More Open About Her Relationship
Kent has since returned to Vanderpump Rules, having acknowledged that the person with whom she is in a relationship was indeed the one who bought her a Range Rover. For those who are curious, said individual is a movie producer named Randall Emmett, whose name has been linked to hers for some time, though that link has remained unconfirmed until relatively recently. Currently, Emmett is in the process of divorcing his spouse, who filed for divorce in January of 2017.