90-Day Fiancé sensation Big Ed is one of the show's most controversial characters. While some fans hate him, others are so enamored by his cringe behavior and intriguing character that they always want him back for more. Ed was born Edward Allen Brown in 1965 and was nicknamed Big Ed before his first appearance on the reality tv show 90-Day Fiancé on TLC. Although he is currently engaged to Elizabeth Woods, he started his reality TV career with someone else.
When he was first introduced to fans, Ed had been talking to a young girl from the Philippines named Rose Vega. At the time, she was 23 years old and Big Ed was 54. The most awkward part was Ed had a daughter who was 29 at the time. Rose being younger than his daughter isn't the only cringe moment from Big Ed on this American reality tv show. Below are some of most awkward moments from Big Ed on 90-Day Fiancé!
1. The Toothpaste Incident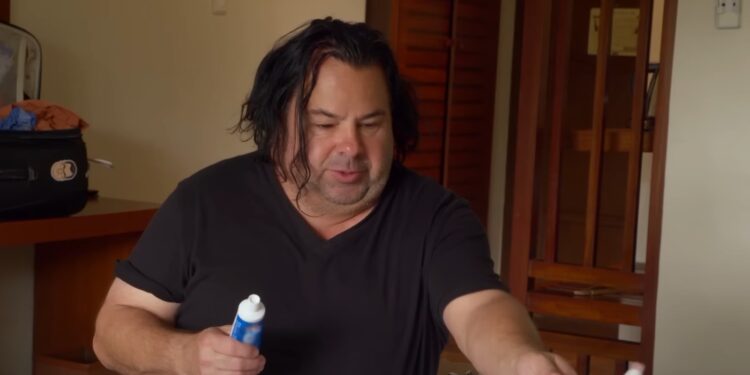 90-Day Fiancé fans know that Big Ed is very insensitive. But it wasn't more apparent than when he visited Rose after talking online for three months. He came with a handful of gifts, most of them for his pleasure, like the lingerie in his suitcase. But what was easily one of the most awkward moments from Big Ed was when he took out toothpaste and toothbrush and told Rose it was for her. As if that wasn't embarrassing enough, Rose revealed that she had a stomach ulcer that gave her challenges. So Ed was unnecessarily hurtful because Rose would have told him that she brushes her teeth daily if he had just politely asked.
2. Big Ed and Liz's First Kiss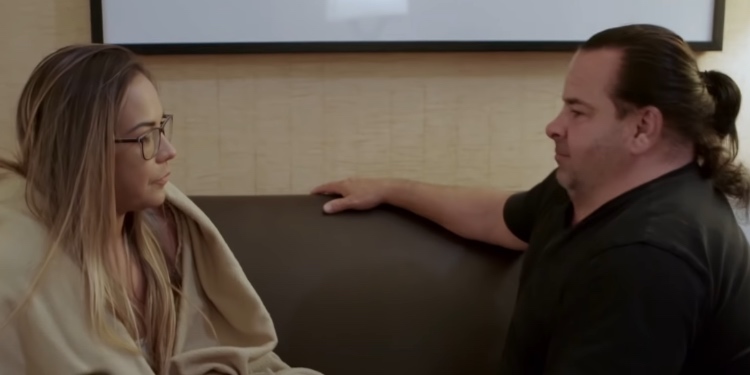 After numerous scandals with Rose, it seemed like fans had seen the last of Big Ed. But it was just the beginning. Despite what fans thought of Big Ed's behavior, TLC decided to bring him back and follow him on his journey to finding the love of his life. When Ed started dating his friend, Elizabeth 'Liz' Woods it didn't seem like she was as attracted to him as much as he was to her. So when Ed leaned in for their first kiss, it was awkwardly long —that moment made fans sure their relationship wouldn't last a few months. However, they proved everyone wrong, moved in together, and got engaged.
3. Big Ed's Hair Removal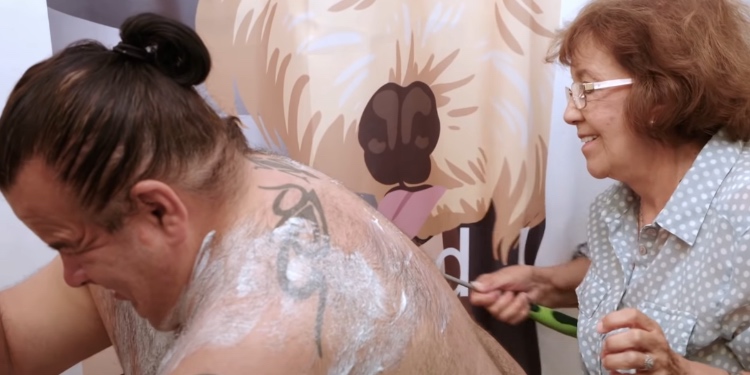 There's no problem with parents helping their kids out occasionally, but fans must remember that Big Ed is over 55 years old. So when he asked his mother to help him shave his back, fans were curious why he would show something so private to the world. In 90-Day Fiancé: The Single Life, Big Ed was getting ready to get back into the dating game and needed all the help he could get. And having his mother shave his back was only one of the most awkward moments from big Ed.
4. The Foot Massage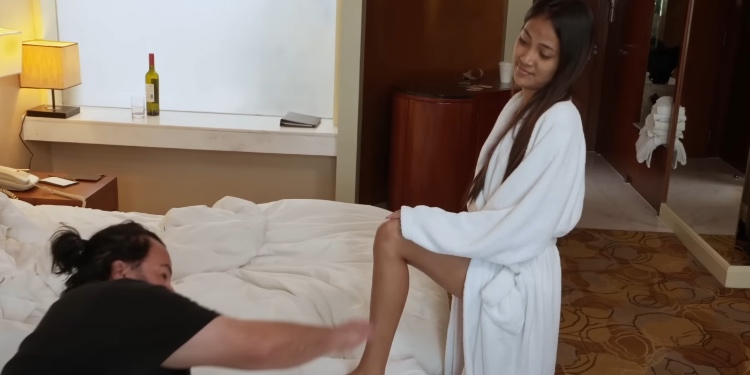 After Rose and Big Ed were intimate for the first time, fans expected them to be slightly more comfortable around each other. But it was the exact opposite. Ed offered to give Rose a foot massage, which is already weird to do soon after their first night. Rose agreed, and while they were talking, she told Ed that his beard had hurt her the previous night. Big Ed didn't even bother with what she said, giving her an ultimatum that he would only shave his beard if she shaved her legs. Although unwillingly, Rose agreed. Again, he delivered the information in the most inconsiderate way he could, making this one of his most awkward moments.
5. Showering With Rose's Dad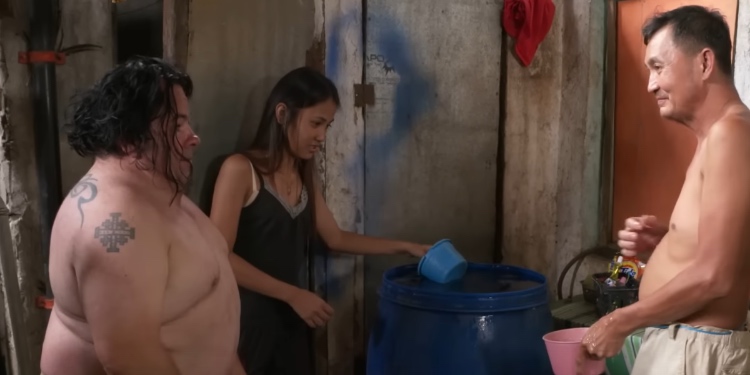 Undoubtedly, going to a new country can be a culture shock for most people. However, one thing people do is respect other people's culture and position in life. Big Ed was the opposite, and it was cringe for fans watching the episode when he visits Rose's family. Her family was poor, and they had no plumbing in their home, but Ed doesn't hide his disgust and discomfort when he has to shower with Rose's dad. He also overreacts when he sees a rat running in the house, which makes Rose laugh. Instead of showing her how much he loves her, Ed quickly books a hotel to spend time alone with Rose.
6. When Big Ed Accused Liz of Cheating on Him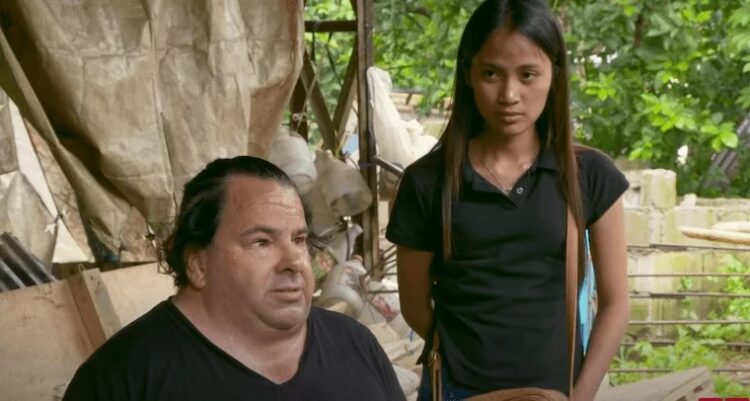 Ed and Liz have faced several scandals during their on-and-off relationship. One of the most scandalous incidents was when he accused his fiancé, Liz, of cheating on him with another woman. Ed was angry and this forced Liz to move out of his home. While they reconciled a short while later, like they always do, it came to light that Ed was talking to other women and keeping his options open. What made matters awkward was that one of the people he was talking to was Rose, his ex-girlfriend. What's worse is Liz, didn't have a clue and found out about all this during a tell-all alongside other cast members.
7. Big Ed Getting a Massage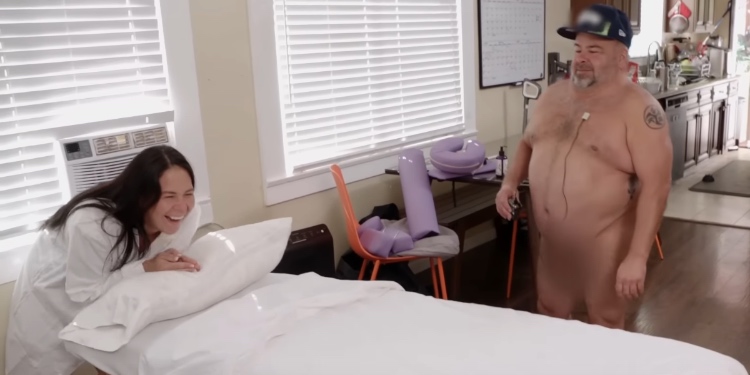 Liz and Big Ed enjoy each other's company, despite their scandals and problems. During one episode of 90-Day Fiancé, the single life, Ed and Liz are giving each other massages in hopes of getting to bed later. After Ed finishes massaging Liz, he must change and get his massage and wax. To the surprise of fans, he walks into the room naked. He was wearing nothing at all, which left many fans questioning why he was so comfortable doing these things in front of the cameras.
8. Kaory Shuts Down Big Ed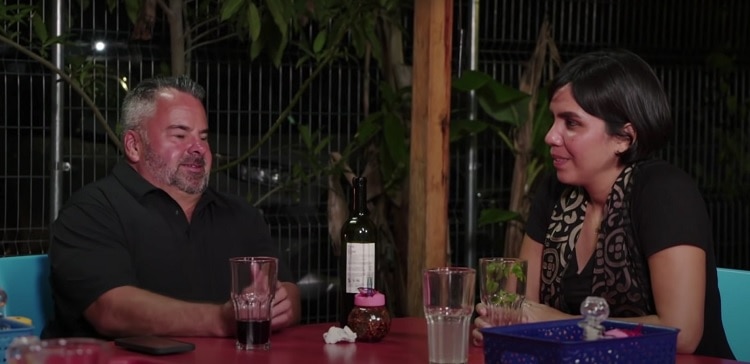 When he was actively dating, fans followed Ed to meet various women. While most of them didn't lead anywhere, there was some hope between Big Ed and Kaory. But the problem was they couldn't understand each other. While spending time together, Ed kept talking until Kaory was fed up and told him to shut up. Considering Kaory couldn't understand what he was saying, she was so tired of his consistent chattering that she just wanted him to be quiet. Safe to say, only the fans enjoyed that embarrassing moment at Big Ed's expense.
9. Hiding his Vasectomy
When talking online, Rose made it clear that she wanted more children. Rose already had one son, and she wanted to give him some siblings. Big Ed was all for it; he never once told her he didn't want any more kids. Upon meeting in person, Ed revealed to the cameras that he hadn't told Rose about his vasectomy. He hid that sensitive bit of information until he was in the Philippines. Probably because he knew Rose wouldn't be interested in the relationship if he said it earlier. That he had the procedure shortly before seeing Rose makes it clear that he did it selfishly and wanted to string Rose along, hoping she would just brush off that lie. Without a doubt, this is easily one of the most awkward moments Big Ed delivered on the show.
10. The Issue About His Height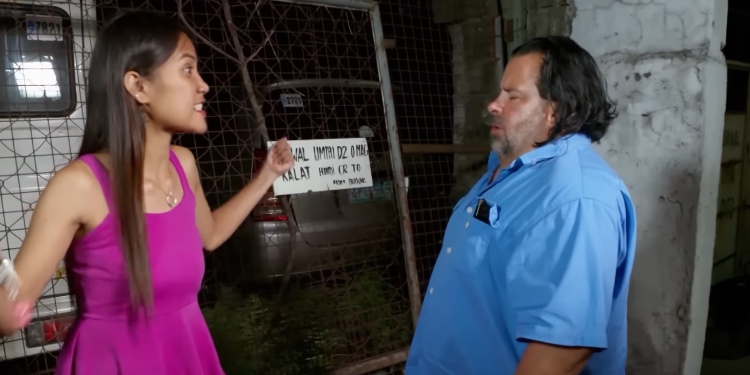 Many people are bullied because of their physical appearance, but when starting a relationship, honesty is one of the most important aspects of getting things off on the right foot. But Ed lied again about his height. Before Big Ed and Rose met, he told her he was 5'2. But that was a lie, and Rose figured it out when they met. Big Ed is 4'11, and Rose mentioned at the airport that he was much shorter than expected.