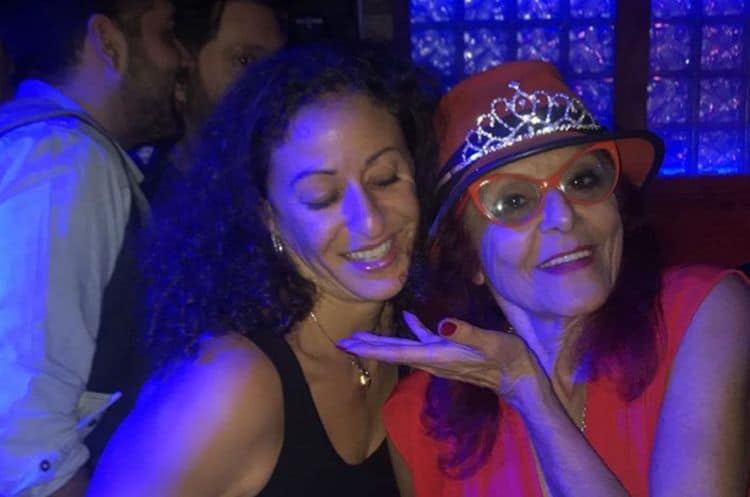 When you are married to a celebrity, rarely will the public know personal details about you since the limelight will always be focused on your spouse. However, most people forget that the spouses are usually the reason behind the success of the stars; hence we should also give them credit. Nicole Tuck may be known only as DJ Khaled's wife and mother his children, but there is a great deal to learn about her as you shall see below.
1. She is an enterprising woman
Nicole comes from a family that has been in business for a long time; hence she picked up a few things. Therefore to pursue her lifelong dream of being a businesswoman, Nicole started her clothing line called ABU Apparels; "ABU" mean "Always Be U." It was inspired by the hip-hop lifestyle she had grown accustomed to in New York and Miami. The business grew and used DJ Khaled as the endorser, which only helped to rake in more profits. Unfortunately, after a while, it ran into huge losses forcing it to shut down.
2. Her firstborn's delivery was on Snapchat
Social media has seen us knowing things that most of us would prefer to remain private, but then again, maybe that is the reason it is called "social." DJ Khaled filmed Nicole from the moment she went into labor to the first few seconds of their son's arrival in the world. He said that as long as the doctor said it would not pose any problem for Nicole and the baby, then there was no reason not to do it. Therefore Nicole's birth canal was inspected by the doctor as millions of her husband's followers watched.
3. She is close to her parents
Some celebrities like Jennifer Aniston, Macaulay Culkin and Brie Larson have estranged relationships with their parents, but Nicole is fortunate to remain close with hers. When her mother posted that she would like to go to Amsterdam, Nicole took her on vacation to Europe. As for her father, Nicole thinks of him as the best father in the world as per one of her Father's Day messages on Instagram.
4. She got engaged after having her firstborn son
Gone are the days when marriage was treated as a sacred institution and children would only come after their parents got married. You would expect that with DJ Khaled being a Muslim and Nicole being a Christian, they would wait until marriage to have children. However, the two were not even engaged by the time they got their first child. It is after Nicole gave birth to Asahd that DJ Khaled proposed to her according to Your Tango.
5. She prefers a low profile
Nicole is epitomized as the ideal supportive wife who always remains in the background which reminds us of "The wind beneath my wings." She has been with her husband for over a decade and even when social media users also called her out to dump her man, she never said a word. When people were shocked that DJ Khaled does not perform oral sex on her, the internet went crazy with the public saying she deserves better yet she never responded. Moreover, when her husband proposed to Nicki Minaj, Nicole never lost her trust in DJ Khaled; she remained silent as the public wondered if she had been dumped.
6. She is charitable
Nicole is one blessed woman, and she is not ready to keep all the fortune for herself. Therefore whenever she can, she will volunteer in various charities and uses Instagram to raise awareness about the causes that the charitable organizations support. When her son celebrated his second birthday, she and her husband also invited the underprivileged children in the 305 area to attend the festivities. They also used the event to announce the launching of Asahd's Initiative.
7. She advocates for capital punishment
One teaching in the Holy Bible is that Christians should forgive those who wrong them as many times as possible for them to also be forgiven by God. Still, not every Christian is ready to put the past behind them and embrace the transgressors. Therefore when five men were indicted with the murder of Nicole's brother and one man, Richard Jimenez pleaded guilty, Nicole made sure her stand was known. At the time, she was heavily pregnant with her second child hence wrote a letter to the judge hearing the case saying that she does not want any leniency in the sentencing thus a life, for a life.
8. Her husband has been accused of being chauvinistic
It is one thing to have a husband who dots on you, but it is quite another to have him saying he cannot do something because he is the king of the home. Well, Nicole has to live without what most women would consider mandatory in their intimate affairs. DJ Khaled revealed to Independent that he does not perform oral sex on his wife but expects her to do it for him. He explained that there are different rules for a man; a woman should praise her man whom he refers to as "the king." For the artist, his work is to provide for the family, and in return, the woman should do what he expects of her.
9. Her education
Nicole must be a bright woman for her to have been admitted to Marymount Manhattan College. She went to the college to study for a bachelor's degree in fine arts; for one to qualify for admission, they must have a GPA of at least 3.56. Later on, Nicole attended Fordham University, where she graduated with a master's degree in business administration.
10. Her brother was fatally shot in 2018
In February 2018, Jonathan Tuck, Nicole's younger brother, went to buy marijuana in a Belmont apartment. Unfortunately, he got into a disagreement and was shot in the face though the reason behind the altercation remains unknown. After being taken to St. Barbanas Hospital, Jonathan was pronounced dead; by then, Nicole and her mother had rushed to the Bronx immediately after being informed of the shooting. Justice was served in October 2018 when five men were charged with the shooting; four were arrested, but one remained at large according to XXL Magazine.
Tell us what's wrong with this post? How could we improve it? :)
Let us improve this post!