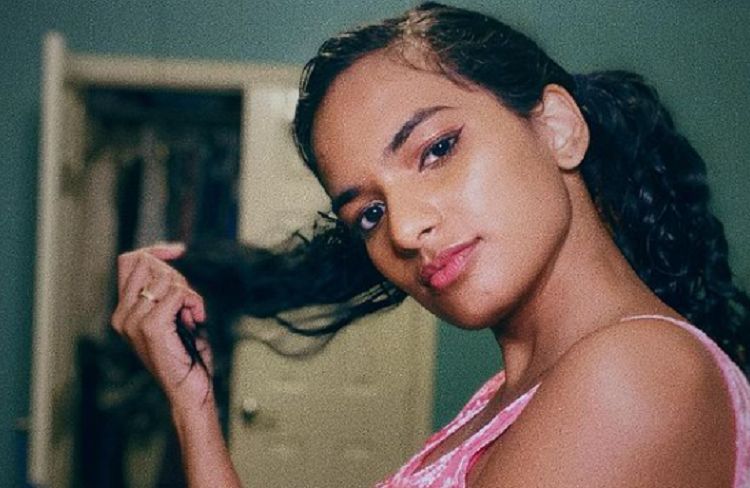 If there are two things that technology and the internet have taught us all, it's that sometimes you can't even trust the things you see with your own two eyes. Still, when comedian Abby Govindan took to the internet and claimed that she was the creator of the Netflix series Emily in Paris, countless people believed her without actually doing any research. Of course, that's what Abby was hoping for. Her statement claiming to have created the show was all part of an elaborate prank and she pulled it off without a hitch. Now there are people all over the world who are itching to know more about her. Here are 10 things you didn't know about Abby Govindan.
1. She's From Texas
Abby was born and raised in Houston to parents who immigrated to the United States from India. Although Texans typically have a lot of pride in their state, that wasn't the case for Abby. She couldn't wait to get into college so she could leave Texas, and that's exactly what she did.
2. Got Got Into Comedy After A Breakup
Becoming a comedian wasn't always something Abby saw for herself. In fact, she only started doing comedy as a way to keep herself busy after a bad breakup. She told Funny or Die, "I got started when my boyfriend and I broke up in 2017. I was devastated; I was convinced that he was the love of my life. I had a very Marvelous Mrs. Maisel story where I took up stand-up comedy, as just a hobby to get my mind off things, but ended up doing well."
3. She Studied Psychology
Abby earned a scholarship to Fordham University where she earned a bachelor's degree in psychology. While comedy and psychology may not seem related on the surface, having a good understanding of psychology can help give Abby insight as to what people may find funny.
4. She's Into Politics
Politics is typically a sensitive subject and as a result it's not something that some people are willing to talk about openly. Abby, however, has no problem making her political views known. She is very interested in politics and was part of the College Democrats club during her time at Fordham.
5. She Has A Boyfriend
A breakup may be what brought Abby to the comedy world, but it's also helped her find love again. She is currently in a relationship.
6. She Likes To Travel
Abby may be all about jokes, but one thing that she's very serious about is living her life to the fullest. She wants to have as many experiences as possible and traveling has given her a way to do that. She loves going on adventures and has gotten to visit lots of places across the country.
7. She's Not Really Into Podcasts
Over the last few years, podcasts have become increasingly popular and it seems like everyone is tuning in. Abby, however, isn't a huge fan of the medium. While talking to Funny or Die she said, "I am not a podcast person". That said, she has done some podcasting of her own.
8. She Loves Including Her Followers In Her Creative Process
By nature, the creative process is meant to be collaborative. This is something that Abby takes very seriously and she loves using social media as a way to help. Not only does she like to take the time to interact with her fans, she also likes including them as she comes up with new ideas.
9. She Offers Exclusive Content On Patreon
If you're a fan of Abby's work you'll be happy to know that she's constantly creating content and working on new projects. In addition to her regular social media accounts, Abby has an account on Patreon where she offers access to premium content for just $1 a month.
10. She's Not Proud Of Her Early Twitter Activity
Most people who have been on Twitter for a long time have probably tweeted a few things they aren't proud of. Abby is no exception. While talking to Girl Gang NYC Abby said, "When I first started blowing up on Twitter in 2018, I was definitely a lot more snarky than I am now. I used to "roast" celebrities saying they were corny for XYZ, blah, blah, blah. And I am not really proud of it. It really is so easy to fall into this internet black whole of cynicism and be mean to people just because it is funny. "