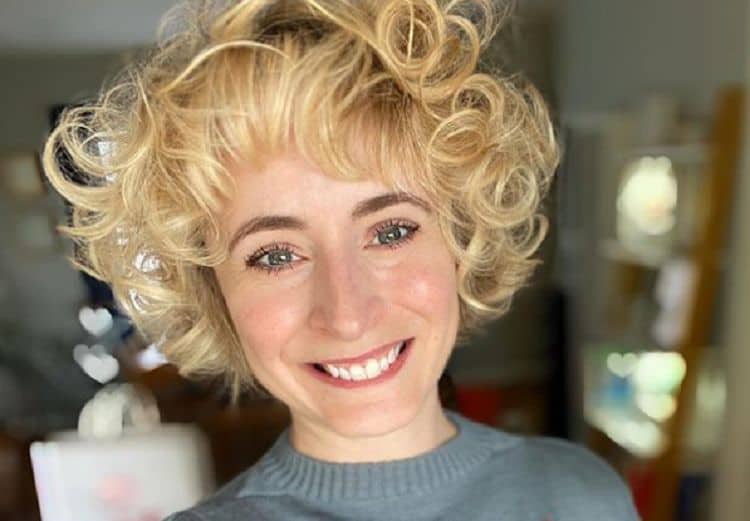 Heather Anne Campbell is a popular comedian who is known for her improv and sketch performances. You may have seen her on Comedy Central's hilarious "@midnight," as she's made several appearances there. Campbell is a funny lady who is talented at thinking on her feet. She knows how to take some basic information and turn it into something that is truly hilarious. We know that she's great at improv, but there is a lot more to this talented entertainer that fans probably don't realize. We thought you'd like to know more about her so we're bringing on five things you didn't know about Heather Anne Campbell.
1. She began her study of improv at age 14
This is a remarkable feat for a teenager. The Chicago native knew at an early age what she wanted to do and she followed her heart, pursing her passion for improv when other kids were just hanging out at the movie theaters for entertainment. Her first formal education took place at i.O., studying under the great Del Close. It was no wonder that many of her credits are with improv related shows and venues. This speaks of her dedication and seriousness about her passion and the dedication that she has for her chosen profession.
2. Heather is also a writer
It's one thing to regurgitate the works of a talented writer to an audience, but totally another when you can pen your own materials. Campbell is respected in the entertainment industry for the high quality writing that she delivers. She has written for "The Midnight Show," "Saturday Night Live," The Eric Andre Show," and numerous others. She's quick thinking and sharp as a tack. Yes, she's been formally trained, but it is fairly obvious that she possesses a rare talent in this area of comedy that not everyone has. It is as though she was born with the talent, recognized it as a child, and merely honed it through her training.
3. She's earned the right kind of recognition
Not all good writers and comedians catch the breaks that they need to make the big time. It takes the right people being impressed with what you have to give. Heather Anne Campbell was recognized with an Emmy nomination, which is great news. You don't necessarily have to win, but just being nominated tells the world that you are among the best of the best.
4. Her parents don't watch her shows
Heather shared the fact that her parents have been immensely supportive of her career in the entertainment industry. They're very proud that their daughter is on television and that she is enjoying a measure of success. They've usually been supportive of her career choice, but after watching a couple of episodes she showed them, there really didn't get it. While her brand of comedy may not be for everyone, they are still happy for her, even if they don't want to watch her shows. She understands that some of the content is just not their cup of tea and that's okay on both ends.
5. She was a writer before she became successful as a comedian
In an interview, Campbell shared that there was a time in her life when she had to beat the bushes along with the rest of us in search of a job. She landed on as a video game journalist. She really wanted to get the editor job with the company, but she didn't have the required experience. She used her improvisation skills at the interview. After some guessing at the right answers for the questions, she got the job that she was after with the video game magazine.
Save
Tell us what's wrong with this post? How could we improve it? :)
Let us improve this post!