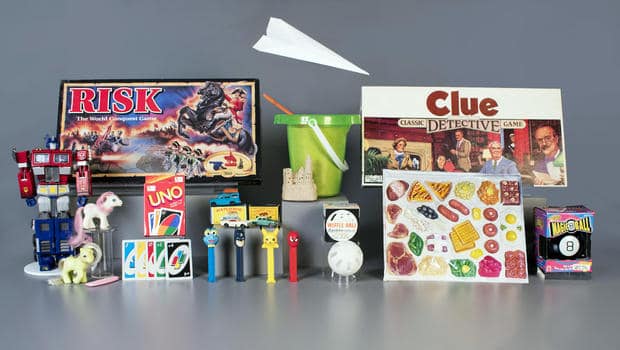 In all the stages of a human being's life, being a kid is one of the happiest. Typically, kids have no responsibility whatsoever, and their only role is to be present, eat and sleep not to mention make demands. Therefore, most of the time you will find them playing around with toys because why not? Toys are an essential part of their growth. They have myriads of benefits for the development of our kids. For instance, by using toys to create things, children can develop and refine their creativity. Toys also open up a world of colors as children will now be able to differentiate each playing gadget according to how it looks and the color that it has. They also help increase their IQ and develop senses. Thanks to their essence in a child's life, the national toy hall of fame was born.
As the name suggests, this is a hall of fame for toys and was established in 1998 to recognize toys and games which spark creativity in children and also which have gained and maintained popularity for an extended period. The facility was initially located in Oregon, Salem to be precise but in 2002 it was moved to a museum known as the Strong in Rochester New York. This was the perfect place to set up the national toy hall of fame because the Strong is designed to suit and explore children's play. It also doubles up as a children's play arena, and for a first timer who visits it might end up thinking it's a children invasion. It is always buzzing with fun-filled activities especially during weekends or the holidays.
Since it was established, sixty-five toys have been inducted into the national toy hall of fame, and although the number might seem small, it is a hard task coming up with the toys which fit the criterion required as millions of them are released every single day. The first group of toys to enter the hall of fame due to popularity and impact were Barbie, Erector set, Etch a sketch, Hula, Marbles, Teddy bear, Monopoly, radio flyer wagon, tinker toys, Roller skates, view master, Play-doh, crayon, Duncan-Yo-Yo, Legos, Hula hoop, and finally Lincoln Logs. Since then, new ones continue to add up to the list as shown below;
Year 2000
Jump rope
Slinky
Jacks
Mr potato head
Jacks
2001
2001 did not see many additions as only two managed to maintain their popularity. These are the silly putty and Tonka trucks. 2002 saw the induction of the jigsaw puzzle thanks to its influence on most kids IQ and also the Raggedy Ann. Many others that followed since then include alphabet blocks, checkers, scrabble, rocking horse, doll house, Blankie among many others. The toys do not just get to the hall of fame overnight. Instead, the interested parties nominate their favorite one, and then during the next selection, the nominees are selected according to their durability, innovation, status and also according to how they were discovered. The induction is done every November so to get your kid's favorite in this hall, ensure you nominate it early. Due to its location on the museum, your children are guaranteed of a day full of fun and also learning as they get to discover new toys and games not forgetting to learn the history of their favorites.