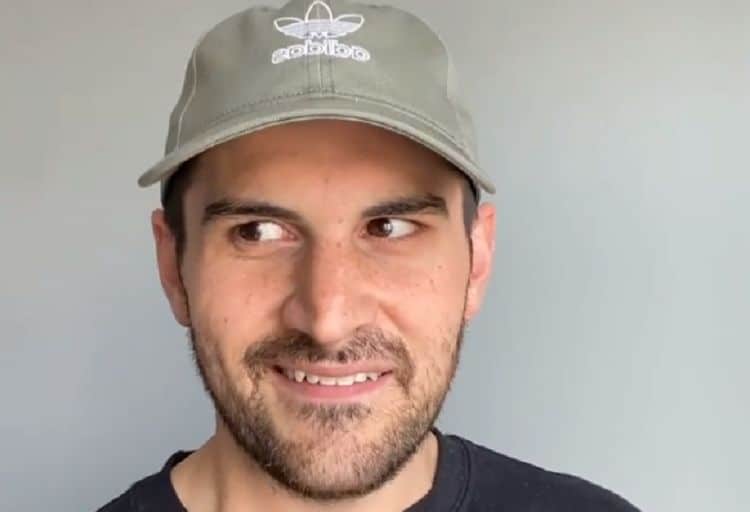 Long gone are the days when the term 'celebrity' is only reserved for people who work in the entertainment or sport industries. These days, a social media account can easily catapult someone to superstar status and JustMe.Rod is proof. Thanks to TikTok, JustMe.Rod has become well-known to people all over the world in what seems like the blink of an eye. He currently has 584,000 followers on TikTok and the numbers just keep going up. There's a good chance he'll have a million followers before 2021 is over. JustMe.Rod is best known for his comedic content. Not only is his content funny, but it's also relatable. Keep reading to learn 10 things you didn't know about JustMe.Rod.
1. He Lives In Chicago
At the moment Rod is based in the Chicago area although it's unclear whether or not that's where he's originally from. These days a lot of influencers have been flocking to the Los Angeles area, but JustMe.Rod hasn't expressed any interest in heading out to the west coast.
2. TikTok Isn't The Only Place Where He's Popular
Most people are familiar with Rod for the content he's created on TikTok, but that isn't the only platform where he's gotten lots of attention. He also has a large Instagram following that currently includes 308,000 people. Most of his Instagram content, however, is resposted material from his TikTok.
3. He Has An Account On Cameo
Rod enjoys getting the chance to connect with his followers as much as possible, and Cameo has given him an extra special way to do that. Through the platform, he is able to record and sell personalized video shoutouts that are great for any occasion. If you or someone you know is a big fan of Rod, a video from Cameo could be a great gift.
4. He Is A Private Person
Even though Rod is now a pretty big star on the internet, he likes to keep the focus of the attention on his content. He isn't the type of person who likes to share a lot of information about his personal life with the public. As a result, there isn't much known about him.
5. He Never Planned On Becoming Internet Famous
When Rod started creating social media content, he wasn't thinking that he would eventually have hundreds of thousands of followers. According to Distractify he said, "[I] literally just tried one random TikTok. I was like, 'Alright, let's make this TikTok.' And I did, and it blew up to, like, 40,000 likes, which for me at the time, I'm like, 'Whoa, that's crazy. Like, I'm viral."
6. He Loves To Inspire Others
There's no doubt that Rod's content is incredibly entertaining, but making people laugh isn't his only goal. He also wants to create a space where people who suffer from anxiety can feel seen and understood. Through his funny videos, he hopes to inspire and empower other people.
7. He Is Passionate About Giving Back
The platform that Rod has created isn't just about him, he's also using it as a way to help the people around him. He donates the money from his Cameos and much of the money he earns from sponsors to a charity organization called Love is Louder. The organization is dedicated to supporting people dealing with anxiety and other mental health issues.
8. He Is Careful About The Brands He Works With
Once a person starts gaining a large following on social media, they become a very attractive partner for companies who are looking for ways to market their products. There are some fluencers who jump at the opportunity to work with any brand, but that isn't how Rod gets down. He's very selective about the companies he chooses to work with and he only accepts sponsorships that are within his niche.
9. He Is Planning For The Future
TikTok is where JustMe.Rod is focusing most of his attention at the moment, but he's already thinking about how he can expand down the line. Eventually, he wants to start a YouTube channel so he can create longer videos. He also has plans to break into the TV world some day.
10. He Wanted To Be A High School Teacher
Education is something that has always been important to Rod and for a while he envisioned himself becoming a high school teacher. After college, he landed a teaching job but he eventually left to take a position in sales. He currently works in sales and has no plans to leave even though he can probably take care of himself with his social media earnings.