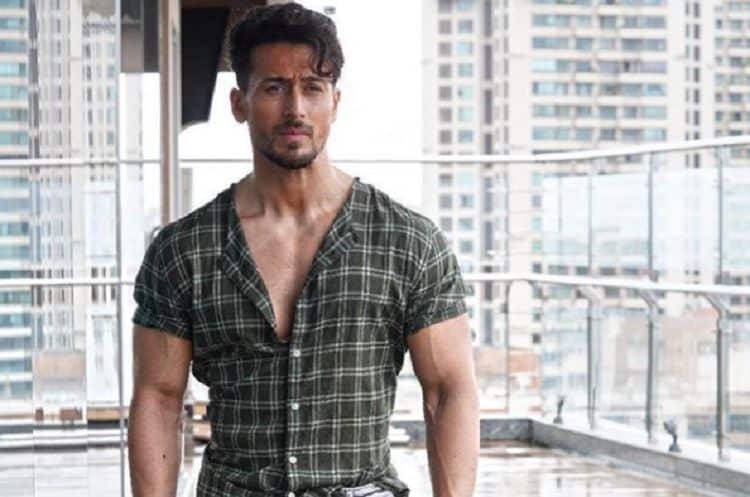 Tiger Shroff is a talented actor, but he's also someone that we want to learn more about. He's been making a lot of headlines lately for not only his work, but also for his personal life. He's been spotted out and about with a new lady, and everyone wants to know more about them and their apparent dating life. However, he's someone who has so much talent and he has something to live for in terms of what he is up to that way. He's been living his life, and we want to know more about him.
1. He's a 90s Guy
He was born on March 2, 1990. He was born at the beginning of a new decade, but it was still a good one to grow up in. Imagine being born only 10 years later when the world was filled with cell phones and social media was a growing trend a few years after that. We should all be thankful to grow up when we did.
2. He's Got a Famous Dad
He's got a famous father who is also a famous actor. His name is Jackie Shroff. He has done his own fair share of Indian films to make himself one of the most famous men in the country. He and his wife, Ayesha Shroff, had their son together. They are both quite famous, and everyone loves them.
3. He's Got A Sister
He is the big brother. He has a younger sister, who is three years his junior. Close enough to make it fun growing up with a sibling, but far enough apart to make sure that it's not too much of a big deal. His sister's name is Krishna.
4. He's Talented
We already know he is a talented actor, but did you know he has another skill that he likes to practice? He is a black belt in Taekwondo. We aren't entirely sure how this works, but his black belt is the one called a fifth degree, but it's also an honorary one. So, we don't know what that means, but he was issued this honor in 2014.
5. He's a Brand Ambassador
This is a relatively new situation for so many people with the ambassador situation going on. It was once called an endorsement, if we had to come up with something that is similar. However, this kind of brand ambassador-ship is for the Bengaluru Tigers. It's a fighting team.
6. He's a Co-Owner of a Sports Team
So, it turns out that he is also a co-owner of the Bengaluru Tigers. The 8K Miles Media Group owns the rest of the team, and they work together to make sure that people know who they are and what they are doing. They are a Mixed Martial Arts League that's located in India.
7. He's Got a Rumored Girlfriend
He has been spotted out and about a lot lately with a woman whose name is Disha Patani. She is also a famous actress in India, and fans are going crazy over the idea that they might be together. They were spotted together more than once recently, but they are not saying a word about one another to anyone. Friends? More than friends? We don't really know.
8. He's Not Named Tiger
It's a really cool name to have, but it is not his birth name. His actual name is Jai Hemant Shroff. He is called Tiger for some reason, but it's not a reason that we know. We like it, though, and we think that it works for him and his mystique. What a cool nickname to have.
9. He's a Singer
He's got his own single out right now, and everyone is talking about it. He's been acting so long that people had no idea he wanted to be a singer. He's been living with this dream for a long time, and we are so happy for him that he was able to make it happen. He's been someone who has crushed his goals, so we have no doubt he will continue to do the same.
10. He's Private
For a guy who grew up in a famous family and then turned out famous as an actor himself, he's a relatively private man. He does a good job of keeping his private life private, and we think that he's been doing it well. He is someone who values what is his, and he doesn't go out of his way to share too much about himself with anyone.