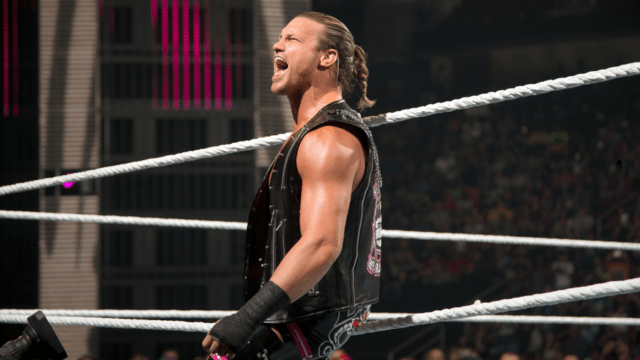 Dolph Ziggler is the ring name of Nicholas Theodore Nemeth who is a famous American professional wrestler, an actor, and a standup comedian. He was born in Cleveland, Ohio, on July 27, 1980. In 2004, he signed a development contract with WWE as a result of which he became part of Ohio Valley Wrestling. In 2005, he became Kerwin White's sidekick when he was brought up to the Raw Brand. He returned to the main roster of WWE in 2008 and has since had the World Heavyweight Championship title twice. He has also won the United States Championship once and the Intercontinental Championship on five occasions. In 2012, he was the winner of money in the bank.
Here are five more things you might not know about Dolph Ziggler.
1. Ziggler is Just One of Three Successful Wrestlers from the Same School
Ziggler attended St. Edward High School in Lakewood and was part of their wrestling team. During the four years he attended this school, he won the National Championship twice. He also held the school's record for pins as Ziggler had achieved 82. However, he was not the only successful wrestler to come from this school. Fellow pupil Gray Maynard went on to become a successful MMA wrestler while Andy Hrovat competed in the 2008 Olympic Games and is the three-time NCAA All-American.
2. He is the Only Member of the Spirit Squad Still in the WWE
Dolph Ziggler was a member of the Spirit Squad along with four other men; Mikey, Mitch, Johnny, and Kenny. The Spirit Squad was a group of cheerleaders who feuded with DX and Shawn Michaels. Of the five men, Ziggler is the only one who is still in the WWE. Johnny has not been involved in sports entertainment since he left in 2008 while Kenny has switched sporting career to playing college football. Mikey became Mike Mondo and returned to the Ring of Honor while Mitch started dating Torrie Wilson.
3. He appeared on the Lopez Tonight Show During WWE Karaoke Week
The Lopez Tonight Show once features a special WWE Karaoke Week. George Lopez invited some of the biggest WWE Superstars to appear on the show and sing songs. Dolph Ziggler appeared on the show and sang 'I'm Too Sexy' the hit song originally performed by Right Said Fred. Ziggler absolutely slaughtered the song and proved to the audience that there are reasons why he has chosen a career in wrestling and not in singing.
4. His Brother is Also a Wrestler
Wrestling must run in the family as Dolph Ziggler's younger brother, Ryan Nemeth, is also a wrestler. Ryan is an NXT Wrestler and is also the backstage interviewer for NXT using the pseudonym Briley Pierce. He debuted as an interviewer in the first episode of season six of NXT.
5. He Had Intended to Pursue a Career in Law
Wrestling wasn't Dolph Ziggler's first career choice. In fact, he had originally intended to pursue a career in law. When he graduated from State University with a major in political science as well as a pre-law minor, he was all set to study law at Arizona State University and had even been accepted into their law school. When he signed with WWE, this put an end to his aspirations for a career in law.