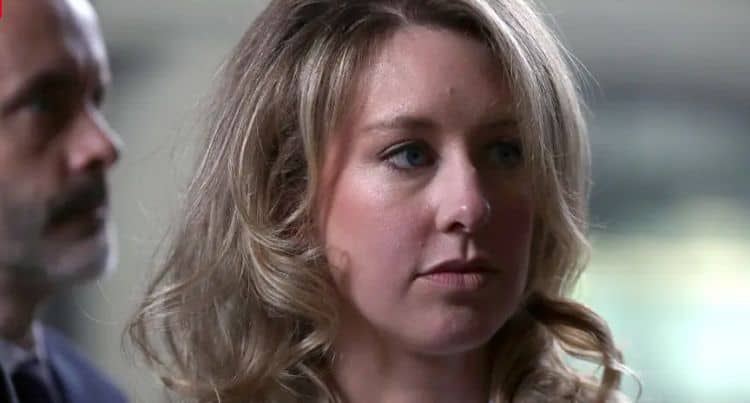 Elizabeth Holmes doesn't work in the entertainment industry, but her story officially has enough drama for a Hollywood feature film. Holmes was once one of the most highly respected women in the health-tech space. Some even believed she had the potential to be as impactful as Apple founder, Steve Jobs. However, her time at the top was cut short after it was revealed that her multi-billion dollar company, Theranos, wasn't everything it claimed to be. Investigations into the company suggested that the technology Theranos claimed to have designed was all a lie. As a result, Elizabeth fell under heavy suspicion and she could now face some very serious legal consequences. In just a few months, Elizabeth is set to stand trial. Regardless of the outcome, there's no denying the fact that this situation will definitely deserve it's own movie. Here are five actors who we think should play Elizabeth Holmes in a movie.
1. Scarlett Johansson
Elizabeth Holmes' story definitely has the potential to be a box office hit. So, why not bring in an actress who has lots of experience helping films make the big bucks? Scarlett Johansson is one of the highest grossing actresses of all-time, and it's easy to see why. Not only is she beautiful, but she's incredibly talented. Since making her debut more than 25 years ago, Johansson has proven that she has the capacity to take on a wide variety of characters and adapt to any storyline. She definitely has the range to pull of the highs and lows that come with Elizabeth Holmes' story. Plus, with two Academy Award nominations on her belt, a story like this would could definitely be what earns her a win.
2. Brittany Snow
Brittany Snow's career has had the perfect mix of film and TV roles. Since making her debut in 1994, she has earned dozens of acting credits, and she is the type of actress who truly does leave a lasting impression on viewers. She's appeared in lots of comedic roles over the years, but she also has the ability to take on the challenges of drama. Her versatility would allow her to depict the vibrance of Elizbeth's early career and the darkness that eventually followed.
3. Taylor Schilling
Taylor Schilling is best-known for her role as Piper Chapman in the popular series, Orange is the New Black. In that role alone, Taylor got the chance to show that she's able to play a wide range of emotions. However, things have been fairly quiet for her since the show's end in 2019. Although being the star of a successful TV show comes with a lot of perks, one of the downsides is that it can become hard to land other roles afterwards. Once everyone perceives you as a certain character, it can sometimes be impossible to get them to see you as anyone else. Playing Elizabeth Holmes would give Schilling the chance to step out of Piper's shadow. This role would add another solid acting credit to her resume and allow viewers to see her in a major role on the big screen.
4. Amanda Seyfried
Since beginning her career as a child star, Amanda Seyfried has proven that has some serious staying power. After years of TV roles, she mad her film debut in 2004 with a role in the now classic film, Mean Girls. Since then, she has appeared in well over two dozen films and the list just keeps growing. Among those films, she has taken on several roles that have helped her develop all the skills she'll need to properly portray Elizabeth Homes. Seyfried can definitely bring the perfect combination of drama and suspense. I think viewers would love to see her star in biopic as wild as Holmes' would be.
5. January Jones
January Jones is best-known for her role on the FOX comedy series, The Last Man on Earth. She may seem like an unlikely pick for this role, but that's exactly why I think she could actually be a great option. Although she had had several film roles, she hasn't made an appearance on the big screen since 2015. What better way to come back than to play the role of Elizabeth Holmes? The fact that January has so much experience in comedic roles would allow her to put an interesting twist on Elizabeth's character. Although Holmes' story isn't outright funny, the irony of the whole situation definitely lends itself to some comic relief.
Tell us what's wrong with this post? How could we improve it? :)
Let us improve this post!