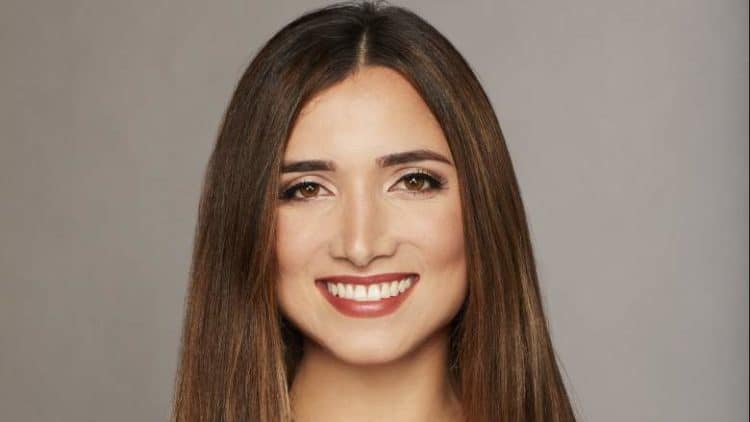 If at first, you do not succeed, you have to dust yourself off and try again. At least that is what Aaliyah advised us to do, and Nicole Lopez-Alvar has heeded the words of the late artist. Nicole does not understand why, as an attractive woman, she is yet to find the man of her dreams. Therefore she keeps going on television to seek her luck. Apart from being on "The Bachelor" here are a few more things you probably do not know about her as reported on Miami New Times.
1. Love has been evasive
Anyone who wants to be on "The Bachelor" and "The Bachelorette" has been unlucky in love. Nicole was on the 23rd season of "The Bachelor" competing to win the heart of Colton Underwood. Unfortunately, she did not get the final rose, having been eliminated in the fifth week. However, Nicole is determined to get a man even if it means going on television. Therefore, she is returning to find her soulmate on "Bachelor in Paradise" season six.
2. She considers singing her fun skill
Everyone has that one thing that they would love to do whenever they can get away from work. We call them hobbies but Nicole refers to them as "fun skills". Usually, the shower has always been where our musical talent seems to portray themselves best. Nicole admits that singing is her fun skill and she prefers imitating the likes of Beyonce or Ariana Grande. However, that does not mean that her singing hobby is a recent addition to her skills; she has always been interested in music. Back in school, Nicole Lopez-Alvar was a member of an acapella group.
3. She can make a good wife
The proverbs 31 woman is what every Christian woman strives to be, but some traits make a good wife no matter the religion one professes. Most men will appreciate a woman who knows her way around the kitchen since we have always heard that the way to a man's heart is through his stomach. Nicole had planned to make use of her grandmother's recipes to please Colton according to Heavy. However, now that is out of the question, but her cooking will still make Nicole an ideal wife for whoever wins her heart.
4. She has a twin brother
Growing up with a sibling who is precisely the same age as you or close will have you fighting over almost everything from clothes to toys and even parents' affection. Nicole has a twin brother, AJ, and to her, he is the best friend as well as a partner in crime as disclosed on Pop Sugar. Her brother has autism spectrum disorder with a seizure disorder and intellectual disability. While some people would be ashamed to have a sibling with a disability, Nicole's love for her twin brother is evident with the pictures she posts on her Instagram page.
5. She loves food
When you meet a handsome man and immediately compare him to food, your love for food becomes evident. Such was the case with Nicole because when she met Colton, she posted her photo on Instagram stating that it turns out food is not the only thing that can make her smile. While most people may take that as a joke, Nicole's social media is full of pictures of food. It is hard to imagine how she manages to keep her amazing shape when she loves such high-calorie meals.
6. She is proud of her Cuban roots
Nicole may be living in Miami today, but her roots take her back to Havana, Cuba. She is not afraid to declare it to the world and even when she first introduced herself to Colton, she did it in Spanis. Nicole said that half of her heart is in Havana, and hopefully, the other half ends up with him. It is the pride of her heritage that has led her to love salsa dancing.
7. She is devoted to people living with disabilities
Nicole's brother is autistic and suffers from seizures and intellectual disabilities. Having had the experience, Nicole was ready to ensure that no one is stigmatized based on their disabilities. She, therefore, was an active member of Best Buddies International from 2007 to 2011. Best Buddies International is a non-profit organization that aims to help people with intellectual and developmental disabilities to have a friend or mentor. Additionally, Nicole has also been a volunteer since 2006 for Autism Speaks; an organization that conducts awareness and sponsors autism research.
8. She comes from a close-knit family
By the time we are heading off to college, most of us are already feeling suffocated by our parents. We, therefore, cannot wait to be on our own. At 26, most of us have settled down and are enjoying the freedom before family responsibilities come knocking. Nicole seems to be cut from a different cloth because she still lives with her mother, brother and grandmother. Whether it is love and concern for her brother that prevents her from leaving home, or she enjoys being with her family, Nicole is comfortable in their Miami home.
9. She can speak three languages
Getting to learn another language, especially in adulthood, can be a nightmare. However, Nicole can speak Spanish and English with a native proficiency while her grasp of French is on an elementary proficiency level according to her LinkedIn page. For someone who is yet to find love but communicates in two of the most romantic languages in the world, we have to wonder what men are looking for if she still is single in a city that is full of single men.
10. She is a journalist by profession
Nicole knew that she wanted to be a journalist ever since she graduated from high school because the next thing she did was enrol for an undergraduate degree in broadcast journalism. She graduated in 2015 from the University of Miami and has used her journalism skills since being a student in 2013. So far, Nicole has worked with Sony Music Entertainment, Miami New Times, and SWARM Event Agency among many more. It is with her journalism skills that she has labeled herself the "Caption queen" due to the funny captions of her post on her Instagram.