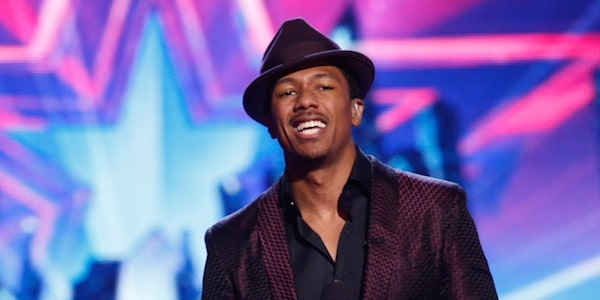 After having nearly gotten fired over making a racially charged joke on America's Got Talent, Nick Cannon is more than a little salty at the network. In fact he doesn't see himself returning to next season of AGT. NBC and 'AGT' honchos felt Nick had disparaged them and breached his contract by joking they were taking his "black card." The special aired Friday night on Showtime.
Needless to say Cannon was not pleased about this. While Cannon admitted that he's loved hosting the show, "my soul won't allow me to be in business with corporations that attempt to frown on freedom of speech, censor artists, and question cultural choices."
He added, "I can not see myself returning." He told Howard Stern last week that he'd sue if they ever fired him over a joke. While NBC decided to ultimately let the joke slide, Cannon did not. In a fueled Facebook Post, Cannon quoted Dr. Martin Luther King by saying, "Our lives begin to end the day we become silent about the things that matter."
As to whether or not Cannon will follow through with his resignation, we don't have a clue. I feel like he kind of has to leave now, especially if he's quoting Martin Luther King Jr. People will think he's a sell out if he sticks with the show. That or they'll forget this ever happened because by tomorrow we'll be onto something else.