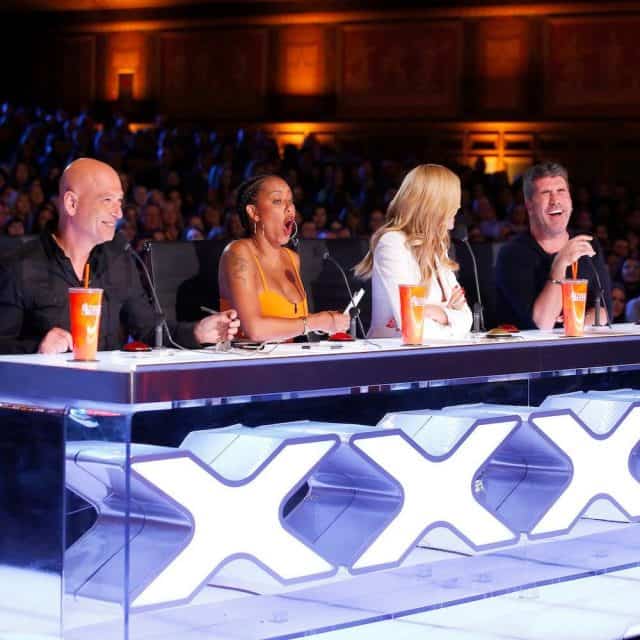 A new season means new talent. Where better to see said talent than America's Got Talent? Here are the acts that I liked and didn't quite like in tonight's episode.
The act where a mother danced with her son was very sweet. It just breaks the whole "I danced with my mother" thing that high school nerds or those who aren't one of the popular kids would say when they couldn't find a date to the prom. I loved the way Alla and Daniel danced together on stage, and the song choice was perfect. Never thought I'd say that about a Maroon 5 song. Don't get me wrong; I love most of their songs, it's just that I'm a more on and off fan than a true fan.
Another act I enjoyed was the Edgar Family Band. I was appalled that the mother, Nikki, had her albums and music taken off the shelves and the airwaves because she got pregnant. I'm not a religious person, so I wouldn't know much about the rules that her religion has put in place, but that's no reason to halt someone's music career just as they are starting to take off. Good thing she and her family came to audition and got through to the next round. Howie was right, it's not about how many times you have been kicked down, it's how many times you can get back up.
What I didn't like about tonight's round of auditions is the way that the contestant(s) behave after they have been rejected. The martial arts duo didn't do very much and when they got buzzed, the shorter one began to badmouth Howie when the latter mentioned that he took Tae-Kuan. I hate acts that think they're good but they're not and when they get critiqued, they go on the defensive. I also didn't quite get why Tita the Laughter Coach thought that it was a good idea to come to auditions. I mean, yes, laughter is the best medicine but if I wanted to see someone make me laugh, I'd rather go see a comedian.
The last couple of acts that made me go "wow" in tonight's episode are Elevenplay and a little girl named Grace VanderWaal. The former is a dance group from Japan that uses drones as part of their performance. It was perfectly choreographed and the dancers were beautiful and moved with fluid grace. I was hoping that they would get the Golden Buzzer, but they didn't. At least they got four yeses so we'll see them in the next round.
When Grace VanderWaal opened her mouth to sing an original song, I wasn't too into it at first because her voice cracked just a little. Then, as she got more into the song, I was nodding along, listening to her melodic voice. Howie Mandel was so inspired by her performance that he hit the Golden Buzzer, sending her straight to the live show. Simon expressed his regret in not hitting the buzzer himself, which earned a chuckle from me. The judge/show creator also said that Grace is going to be the next Taylor Swift. Wonder what T-Swift is going to say about that?
Photo via NBC
America's Got Talent Season 11 Episode 2 Review: "Auditions: Week 2"
Summary
Some acts were good, some were bad and one got the coveted Golden Buzzer on tonight's America's Got Talent.