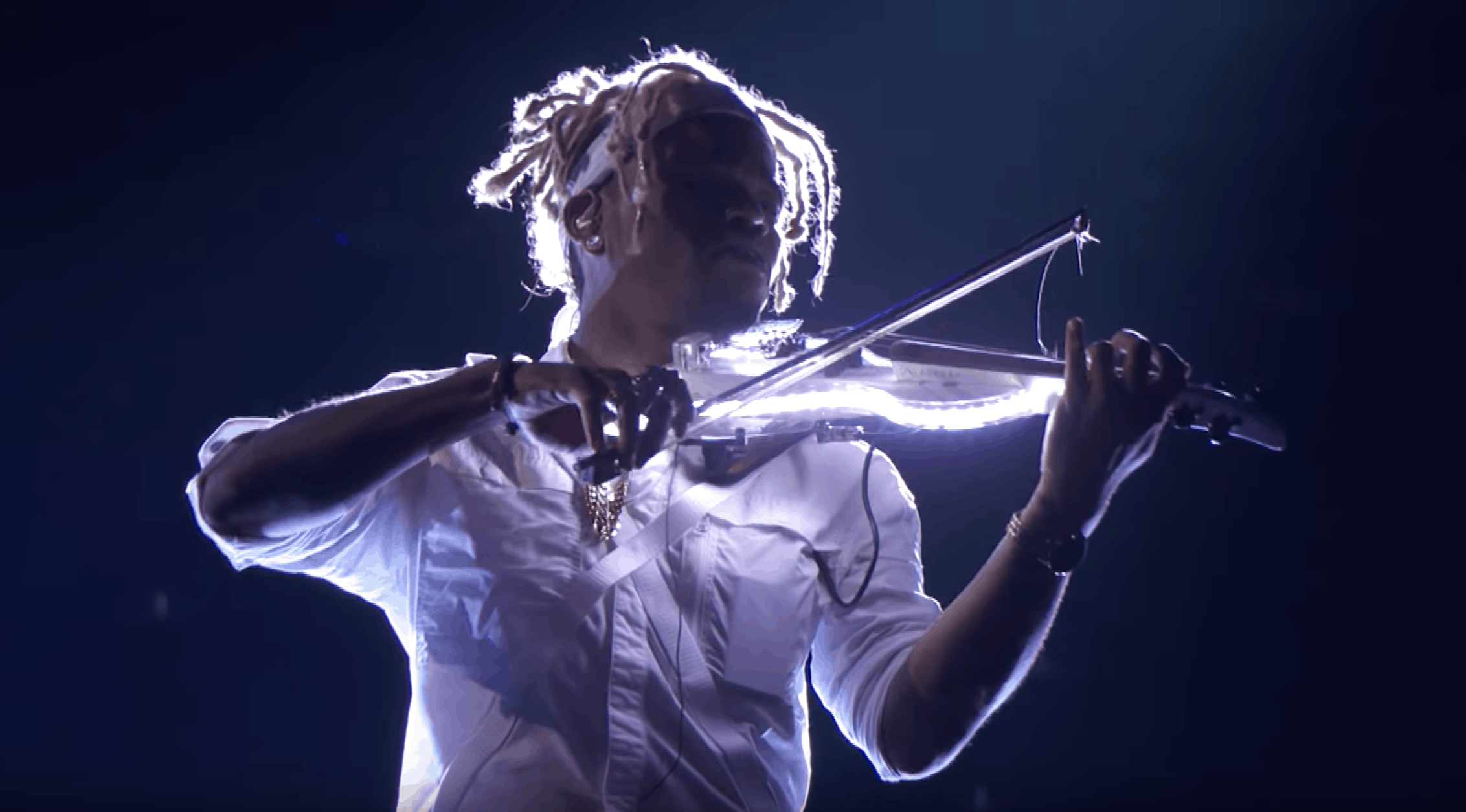 It's the last semifinals on tonight's America's Got Talent. Eleven more acts fight for the final Top Five spots to make the Top Ten. Can they withstand the mounting pressure?
Stepped-up Acts:
Daniel Emmet – The Italian crooner sang an English ballad tonight, putting his spin on the song Somewhere from the Broadway hit West Side Story. His charisma is great and can definitely build a song to make it his own. Well done, Daniel! Hope you make it to the finals next week!
Brian King Joseph – I absolutely loved his performance tonight. It has all of his unique personality incorporated into it and that it engages the crowd. I was moving and grooving to his performance. His violin skills are top-notch and I can't wait to see more. America, please send him to the finals!
Glennis Grace – Her rendition of This Woman's Work by Maxwell astonishes me. She is the best technical singer I have ever seen in all the years I have watched this show. Her voice is spectacular and it would be beyond cruel if she doesn't land a record deal after this is all said and done. She definitely took things up a notch or two tonight and I hope that she will be in the final top five acts.
Semi-stepped-up Acts:
Christina Wells – As much as I loved her rendition of the late Queen of Soul's Natural Woman, her performance tonight did not wow me. There were a few missed notes, which Simon, Howie and Mel B all noticed. It's great that she can hold the high notes but maybe she should tone it down a little and not scream her way through the song like Jennifer Hudson does.
Noah Guthrie – The former Glee actor's performance of the hit song I Will Always Love You written and sang by Dolly Parton and then brought to new heights by the late Whitney Houston. He added his own twist to the song which reminds me of Aerosmith's Steven Tyler in a way. His husky voice is enough to make it sound original but I think I'll stick to Whitney's version of the song. Sorry, Noah.
Da Republik – The Dominican dance troupe's cinematic intro reel confused me to no end. Why give them a dramatic introduction rather than showing the emotional side of things? Intro confusion aside, their performance tonight felt over-orchestrated as Simon said. It also came across as generic and the whole thing took away a bit of their personality. Even Mel B said that it felt a bit under-rehearsed. I don't like their chances of making it to the finals but miracles do happen.
Angel City Chorale – I loved their performances in the past but tonight felt off for me. The Los Angeles-based choir group belted out one of Bruce Springsteen's songs called The Rising. It's a tribute to the tragic 9-11 event that occurred seventeen years ago. I'm not sure if it's the production's fault but I could barely understand the lyrics of the song. The judges sang their praises but it's uncertain if they will make it to the finals after this performance.
We Three – The songs that they have performed have been hit and miss. Tonight's song was, unfortunately, a miss. It felt like musical theater like Howie said in his critique while Simon said that the performance was a complete mess. He wanted them to come out with a killer song that will get them votes to head to the finals, but they went with a fun song that you would hear from those bands that play in parks.
Courtney Hadwin – This young singer from across the pond gave an okay performance tonight. She sang a version of Steppenwolf's Born to Be Wild which was good, but it left me wondering if it's finals worthy. Simon and Howie were the ones who stood up from the panel at the end. Maybe she will make it to the finals? I am just not sure at this point.
Aaron Crow – The dramatic message he presented to Howie during the intro to his act hooked me. I felt that it was just slightly better than his last performance as it took too long in terms of execution. Tonight, Howie's life is put at risk again when he is put in one of four crates. The rest of the judges then had to pick one of four numbered blocks. The first, third and fourth crates ended up being empty and Howie was hidden under the second crate. Simon told his fellow judge that he owes him a "thank you" for saving his life. Sure you did, Simon. Sure you did.
Abysmal Act:
Vicki Barbolak – I used to find her jokes amusing to a degree but tonight just made me want to press the fast-forward button on my remote. The jokes were not as funny/on-point as before. That and she kept bobbing her head which confused me a little. Is she trying to get the audience to agree with her or is it some sort of reflex?
My Prediction (Final Top 5):
Daniel Emmet
Brian King Joseph
Glennis Grace
Aaron Crow (maybe)
Courtney Hadwin
Photo via NBC