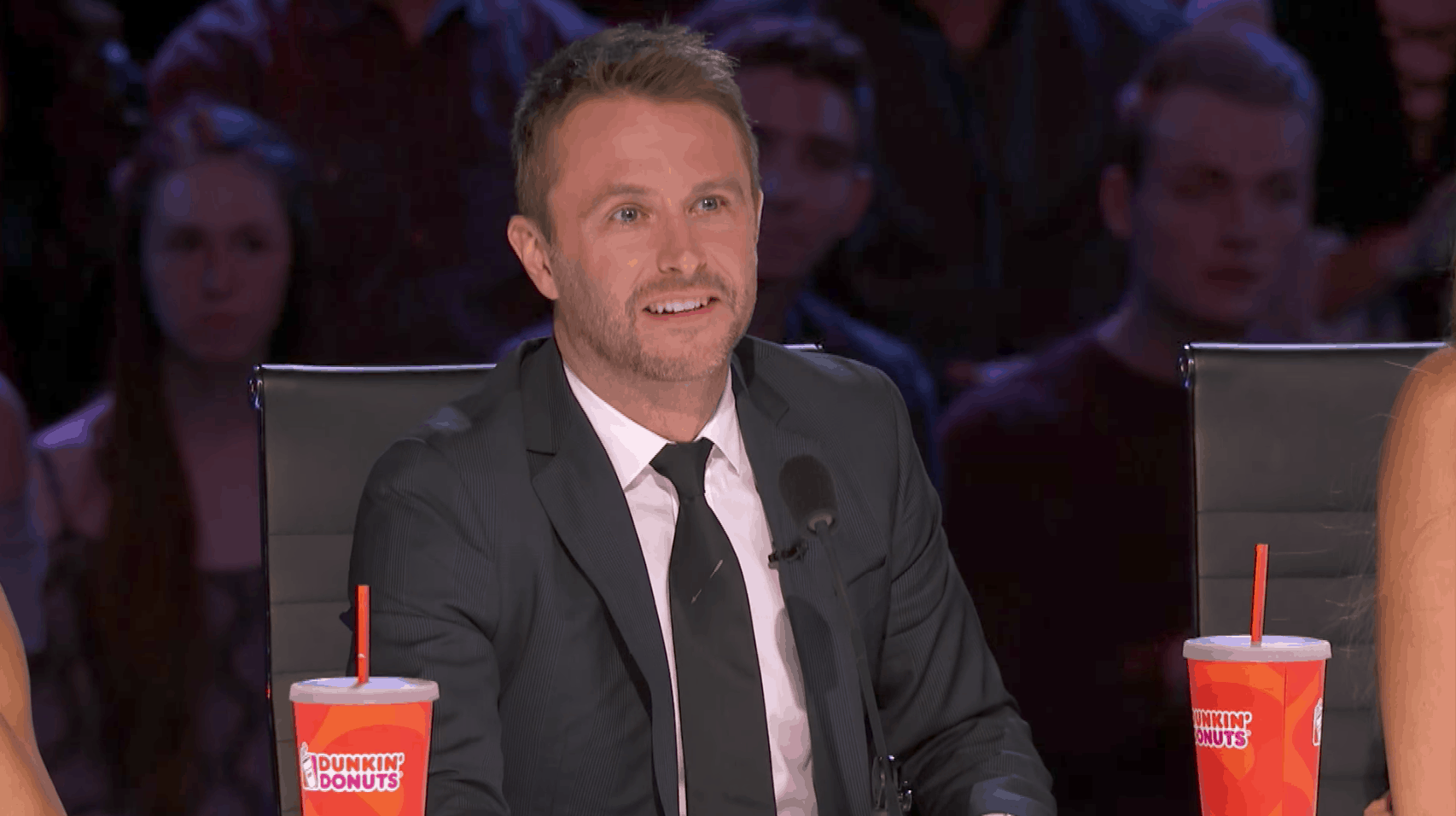 This is it. The final round of Judge Cuts on tonight's episode of America's Got Talent. Eighteen more acts fight for the final seven spots. Which acts will step up their game and which act will face the inevitable and go home? Comedian and host of The Wall, Christ Hardwick, serves as the final guest judge.
Stepped Up Acts
Brian King Joseph – I mean, this guy has mad skills. Even though he suffers from a nerve disease, he is still able to play that violin and dazzle the judges and crowd. I immediately recognized the song he played as The Chainsmokers & Coldplay's Something Just Like This. I know that melody anywhere. It's also heart-warming to see his girlfriend supporting him through it all. Hope these two can keep it together.
Da Republik – The dance troupe from the Dominion Republic stepped up their performance with acrobatic flips and energetic dance moves. Chris called the act "stunning" and Simon praised them for having more personality than the previous act, The Academy of Villains, which I agree with. The Academy of Villain's second audition is not as good as their first and that may prove to be their downfall.
Sergey and Sasha Korolev – I applauded the father/daughter acrobatic duo before and I'll do it again. Though it felt like their previous audition where Dad balanced Sasha on his head while climbing some sort of ladder, the overall act still amazed me. I also loved the song chosen to accompany the performance. Legendary by Welshly Arms. Download it. it's a great song. They didn't make it through but they're still amazing regardless!
Flau' jae – The fourteen-year-old rapper brings her A-game once again with another original rap entitled I Can't Lose, depicting what she has been through in life. Her father, who was a rapper himself, got murdered before he could sign a record deal with Universal Records. Her performance was so inspiring that Chris hit his Golden Buzzer, sending the young lady straight to the live shows. Could she make it to the end and win?
Sixto and Lucia – I mentioned before that I have seen quick-change acts perform on the show in previous seasons. Even then I am often baffled at how quickly they can change their clothes one outfit after the other. The couple's performance tonight proves that quick-changing can be both fresh and dynamic.
Glennis Grace – When this soulful singer belted out her version of Sinéad O'Connor's Nothing Compares 2 U, it allowed her strong voice to be front and center. Her rendition of the classic track shocked Chris and the rest of the judges agreed that she gave it her all tonight. Maybe Chris should've given his Golden Buzzer to Glennis instead of Flau'jae? Though both are deserving of being sent to the live shows.
Lord Nil – The escape artist did the same escape act as the first audition, but instead of poisonous scorpions, he used alligators. He tied himself into a straight-jacket and then hanged upside down above the carnivorous reptiles from three ropes set on fire to lower him into the pit should he not escape in time. I like that people put their hearts and souls into what they do, but never their actual lives. Miraculously, Lord Nil got out of the straight-jacket and latched onto the suspension, pulling himself free from the gator pit.
Samuel J. Comroe – I love a comedian that not only pokes fun at the things happening in the world but can also poke fun at themselves. Samuel did just that when he came onto the stage as the final act of the evening. His jokes mainly focused on his relationship with his wife, who is his high school sweetheart, and his disability. You keep on doing you, Samuel!
Mediocre Acts
Yumbo Dump – Okay, I give these Japanese performers credit for being able to create sound effects with their stomachs. Though I still don't think that this is something that people would want to see headlining in Vegas. However, when they brought Chris onto the stage to make a flopping fish sound, that amused me greatly. That moment was the only highlight of that entire act.
Academy of Villains – I don't dislike their performance tonight, per se, but like Simon said to Da Republik, they lacked personality. If they had incorporated their individuality into the act, then maybe it would have turned out better than what was broadcasted.
Final Top Seven
Brian King Joseph
Lord Nil
Samuel J. Comroe
Flau' jae (Chris Hardwick's Golden Buzzer)
Da Republik
Yumbo Dump (to quote Mel B: "Why?")
Glennis Grace
Photo via NBC
America's Got Talent Season 13 Episode 11 Review: "Judge Cuts 4"
Summary
It's the final night of Judge Cuts. Who will make it to the live shows and who will be sent home? Chris Hardwick presides as the final guest judge on tonight's America's Got Talent.