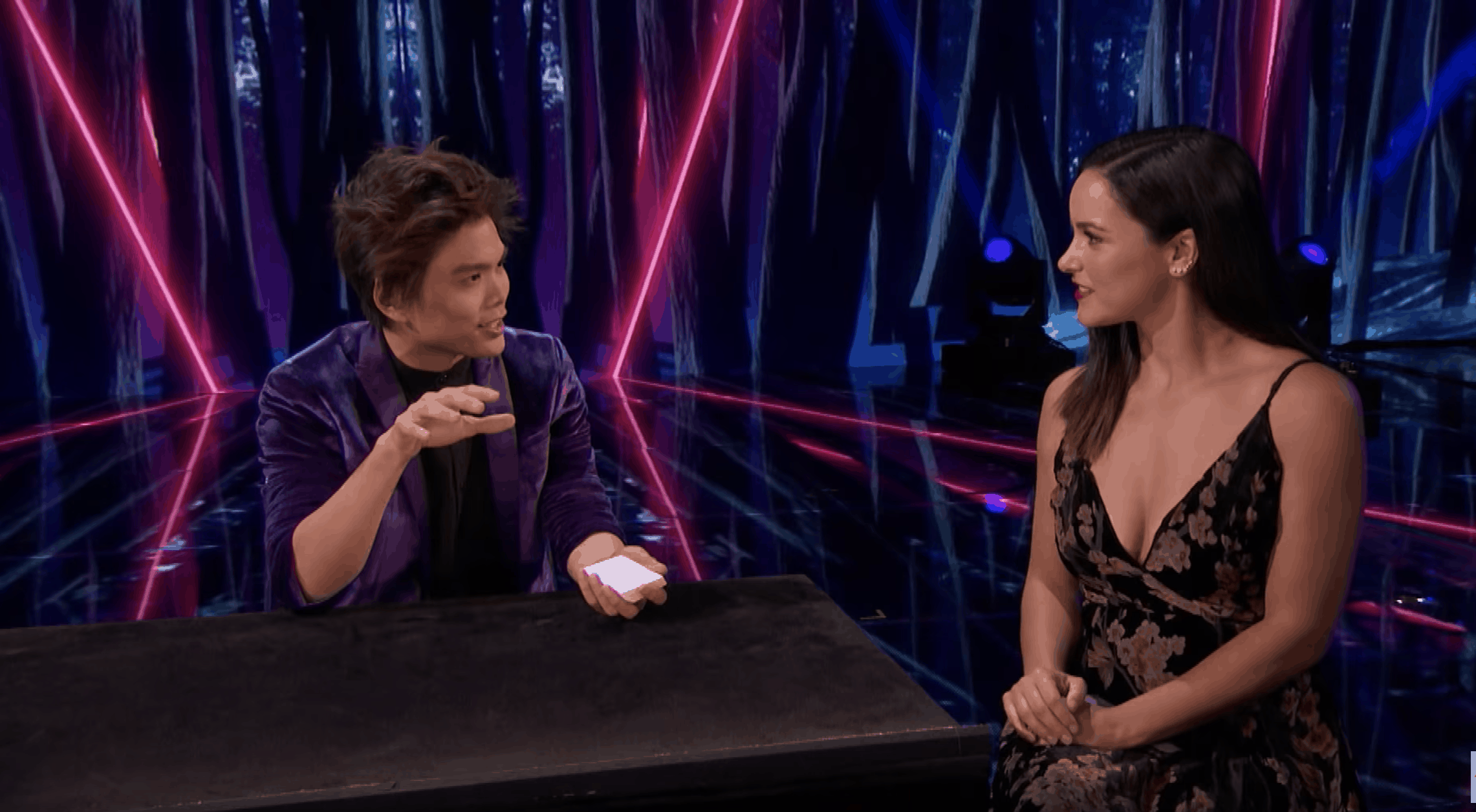 After seven episodes of competition and emotional roller coasters, it's finally time to crown the champion of champions. On tonight's episode of America's Got Talent: The Champions, twelve finalists hope one of them will win it all. Of course, it's up to the superfans from all fifty states to decide their fate.
There were a lot of amusing moments in tonight's finale. Preacher Lawson tries to find a partner to perform. In the end, everyone (including Terry Crews) turned him down when he failed to deliver on other types of skills. The part where he tries to do magic with Jon Dorenbos and Shin Lim, I had an imaginary sweat-drop on the back of my head. When he attempted to do ventriloquism with a sock puppet singing the ABCs, I almost lost it tearing up with laughter. Preacher, you, sir, are funny!
The main highlights of the two-hour finale are when Shin Lim and Darci Lynne performed. Terry's Brooklyn Nine-Nine co-star Melissa Fumero came on to participate in Shin's act. To say that her mind is thoroughly blown is an understatement. From the first time I saw him on AGT to now, I still don't know how he did his tricks. Even if said tricks have been performed before. Darci delivered once again with her ventriloquism talents, performing a duet with Rowlf the Dog from The Muppets with her puppet Edna. The opening act composed of Brian Justin Crum, Cristina Ramos and Deadly Games was great too. Though it felt like watching a danger act accompanied by live music. The same with Tokio Myers and Voices of Hope children's choir only they didn't have a danger element to their act.
Another highlight is when performers from Cirque du Soleil came to promote their new act Mystère. The colorful costumes and high-flying acrobats certainly raised the entertainment factor for the night. When the performance ended, I felt disappointed but figured that they had to make it short due to time constraints. Maybe I'll think about buying tickets to go see it in person. Emphasis on the "maybe". Those tickets are expensive you know.
We then got a bit of a history lesson where Simon Cowell recounts how the AGT franchise came to be. Footage of the pilot episode was shown and Simon said that if it wasn't for NBC, the show would not be what it is today. He had called the pilot episode awful and that it was too long in terms of time. The music mogul's ultimate vision for the show is that there're no rules. Anyone can come audition for a chance at winning and stardom. Doesn't matter who they are or what their talent is, the stage is theirs for ninety seconds. All it comes down to is impressing the panel of judges and the theater filled with audience members.
At last, it is time for the results. Terry brought all twelve acts back onto the stage and proceeded to announce the first result. Cristina is the first to move on to the Top 5, meaning Brian and Kechi have to leave the competition. Then both Jon Dorenbos and Susan Boyle did not make it either, meaning Darci is the second person to move on to the Top 5. The third act to join Darci is Preacher Lawson, thus sending Paul Potts and Angelica Hale home. I was so sure that either Paul or Susan would be one of the Top 5 but I guess that it's not meant to be. Hope they both keep singing though! The final acts to move on is Kseniya Simonova and Shin Lim. Deadly Games didn't get enough votes to advance.
In the end, Preacher finished in fifth place. It's a shock to some I know but as much as I love his comedy, it's more of a sit-com kind of situation rather than being the best in the world. Fourth place went to Cristina, which surprised me because I figured that she would at least get third place. Sand artist Kseniya took the third place spot, leaving Darci and Shin as the top two acts. I sat at the edge of my seat as I waited with bated breath to find out who the winner is. Ladies and Gentlemen, the superfans have spoken and the winner of America's Got Talent: The Champions is none other than Canadian magician Shin Lim! This makes it back-to-back wins for Shin, who is the winner of the previous season of AGT. As a fellow Vancouverite, I'm very happy for him. #CanadianPride
Did you predict that Shin would be the winner? Or were you hoping someone else deserves the title? Let me know in the comments!
Final Note:
Mel B and Heidi Klum will not return as judges for the next season of AGT. Julianne Hough and Gabrielle Union will be taking their place as the judges for season 14. Terry Crews will return as host.
Photo via NBC