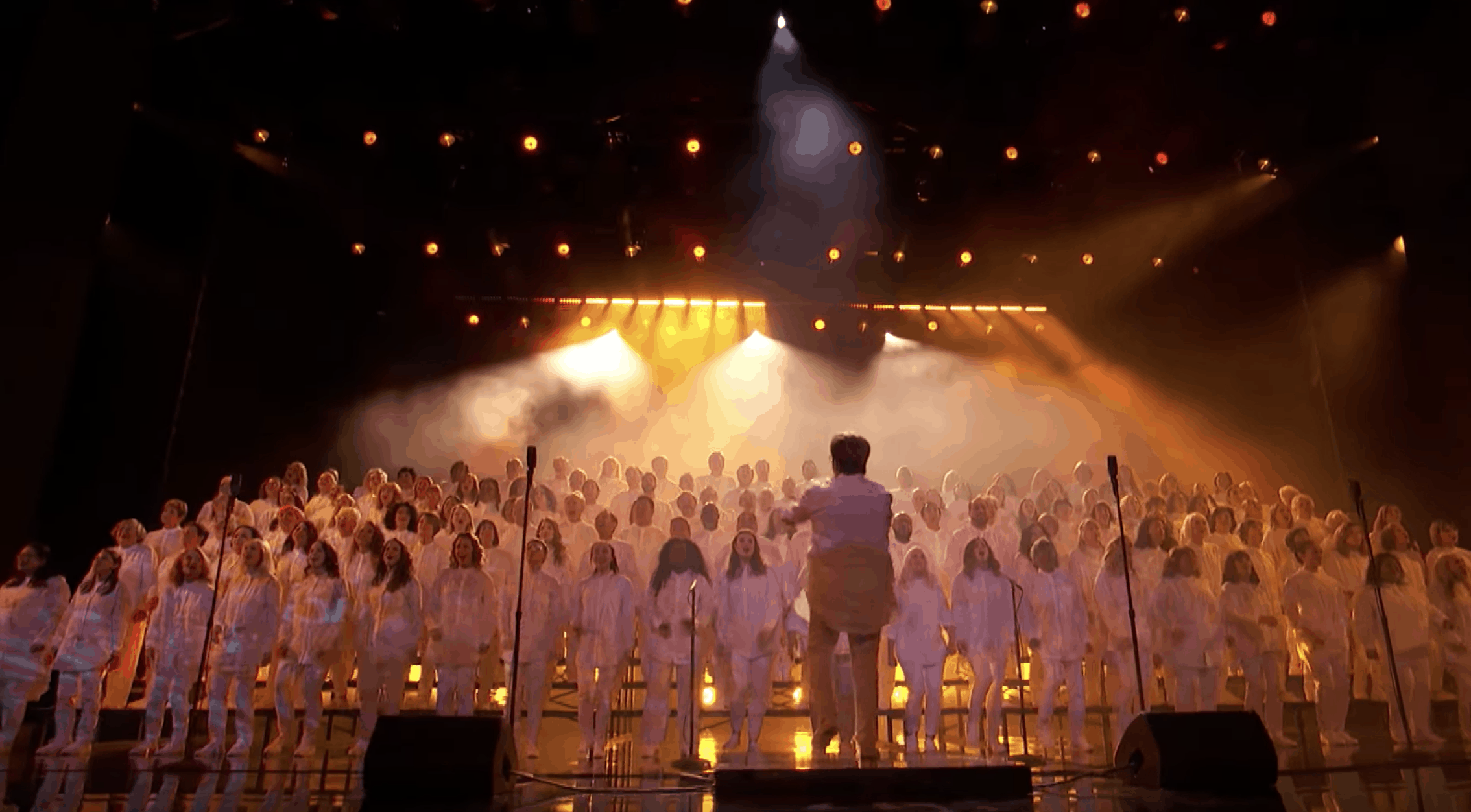 Live from Hollywood, it's the first quarterfinals of America's Got Talent! Tensions run high as twelve acts perform for America's votes. Nevertheless, the show must go on. Bring forth the acts and let's get this show on the road!
Awesome Acts:
Angel City Chorale – I absolutely loved their performance tonight. They sang This Is Me from The Greatest Showman and I almost teared up listening to it. Perhaps it was the act itself that moved me or it might be that I can relate to the lyrics. No matter, the choir did a great job and hope that America will give them their votes.
Amanda Mena – This girl has a really great voice. She sang a remixed version of Pink's What About Us with Spanish and English lyrics. The first couple of verses was a bit shaky but I'm sure that it's just nerves. Performing in the Dolby Theater is a pretty big deal so nerves are bound to be front and center. Simon suggested that she join a group moving forward, but Mel B said that Amanda should remain a solo artist. Which do you agree with?
Shin Lim – It's a good thing I believe in magic or I would have rolled my eyes during this act. The young magician did a trick where the deck of cards appeared and re-appeared in a continuous flow. It even changed into a different deck that spelled out "Vote for Shin Lim America's Got Talent". I kind of face-palmed at that but chalked it up to competition politics. Everyone is desperate for votes so they will do what it takes to get them. Simon suggested that he move on from card magic but I don't agree. Close-up magic is what he does best. Take that away and he doesn't have much left.
Courtney Hadwin – This young singer hit it out of the park tonight with her powerful performance of the late James Brown's Papa's Got A Brand New Bag and graceful dance moves. The judges all agree that she is a star and perhaps the likely winner of the show. Question is, will Courtney become the winner of season 13 of America's Got Talent? It's all up to America now.
Average Acts:
Mochi – Despite being the opening act, I did not find much improvement in Mochi's performance this evening. Yes, the technological effects were quite entertaining and it's interesting how the stars moved along with the diabolo. Aside from that, I don't know if he stepped it up.
PAC Dance Team – I didn't quite get what the theme of their performance was at first. I thought it was a play on the late Michael Jackson's Wizard of Oz film The Wiz. When Heidi mentioned Willy Wonka, it clicked. The outfits the students were wearing were inspired by the Tim Burton version of the classic Gene Wilder movie. Mel B said that the dance routine was great but felt that there's still something missing.
Junior New System – The dance troupe from the Philippines did not impress me tonight. Kudos to them for keeping with the dance in heels theme, but it came across as the same routine that they did before. They do a dance number in runners and then switch to heels in the second half of the performance. Maybe they should just start with heels given that they're the only male dance group who dances with heels on.
We Three – I liked their performance, but Simon offers up some criticism that I sort of agree with. It didn't feel like they stepped up their game much since the last time they performed. The music mogul also said that they were more of a support band than a headliner. If America votes them through, maybe take Simon's advice and do something to get out of the support band vibe.
Lord Nil – Two lives are at stake with tonight's performance. Both Lord Nil and his fianceé Maya will be part of a double escape act. Lord Nil will be submerged in a water tank tied up with chains. Maya will be suspended in a half cage type of platform above a pit of rattlesnakes. Lord Nil must save Maya first before she saves him from drowning. The act, although suspenseful, was not as dangerous as the last couple of times where it made me go to the edge of my seat.
Mediocre Act:
Human Fountains – Why? Just why? I completely agree with Simon when he said that the act was the stupidest act in the history of the show. America, for the love of talent, please don't vote them through to the semifinals or the finals. Please, I'm begging you!
Photo via NBC
America's Got Talent Season 13 Episode 13 Review: "Live Quarter Finals 1"
Summary
It's the live shows in Hollywood as the first group of twelve acts perform for a spot in the next round of the competition on tonight's episode of America's Got Talent.