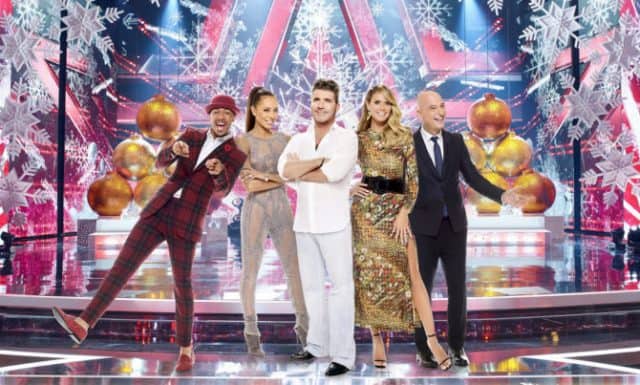 Out of the ten years that I have been watching America's Got Talent, there wasn't a holiday special. This year, however, is different. Ladies and Gentleman, it's the AGT Holiday Spectacular! Various acts from the past eleven seasons return to perform in this Christmas-themed special.
There were many familiar faces. From Jackie Evancho to the excellent Terry Fator, it was end to end talent extraordinaire. When Piff the Magic Dragon's performed alongside the incomparable Penn and Teller, it was like the semi-finals (if I remember correctly) all over again. The overall act was Teller performing most of the trick while Piff just stood off to the side, not doing much of anything. The Olate Dogs' performance was sub-par for me as well. I know that it's quite difficult to train dogs and other animals to do tricks, but this performance just makes me want to fall asleep.
I loved Terry Fator's rendition of Elvis Presley's song, Blue Christmas. If I had the money, I would go check out his show in Las Vegas. The humour that he put into his performance is spot on, and it brought a smile to my face. I also loved The Clairvoyant's act where they used Charles Dicken's story, A Christmas Carol (with Howie Mandel as Ebenezer Scrooge) to make their predictions. I still can't figure out how they do it. They're that good.
Magician Mat Franco and Jon Dorenbos' performances were outstanding! The former built an artificial snowman with the judges (beautiful snowman drawings, Mat!). He also gave everyone a Christmas card with the same snowman in it. Wonder where I can get my hands on one? Jon performed a close-up card trick for his fellow Philadelphia Eagles team in the locker room. It truly had me mesmerised till the very end.
The part where Heidi Klum sang Santa Baby with Sal Valentinetti, I was shocked. Her voice sounded okay for someone who isn't a professional singer (not that I would know). Her fall onstage, on the other hand, wasn't fine. I have a feeling that someone is going to turn that into a GIF and post it all over the Internet.
This first AGT holiday spectacular is not as spectacular as I hoped. Howie's comment about him being the best judge, however, amuses me greatly as Simon Cowell put his face in his hands after hearing that. Perhaps next year it will be as spectacular as it's meant to be. Merry Christmas, everyone!
Photo via NBC
America's Got Talent 2016 Holiday Spectacular Review
Summary
The holiday season is here and acts both past and present come together in this holiday spectacular of America's Got Talent.