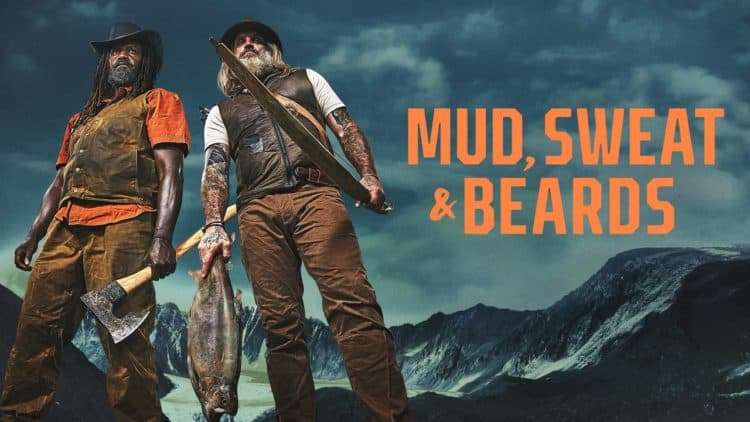 For many years, USA has been known for scripted series and airing old movies. Recently, however, the network has really been embracing the reality TV space, and it's latest series, Mud, Sweat, and Beards, is proof. The show stars survivalists Ray Livingston and Donny Dust and each episode puts their skills to the ultimate test. Throughout the season, the two will visit remote locations and attempt to make them livable. As you can probably imagine, this journey is full of lots of ups and downs for both of them, and viewers are in for a wild ride. Continue reading to learn 10 things you didn't know about Mud, Sweat, and Beards.
1. The Show Is Filmed In Several Locations
Ray and Donny certainly don't cut any corners on their question to find the best remote locations. Mud, Sweat, and Beards is filmed in Alaska, Lousiana, New Mexico, and Iceland. Each of these places has something special to offer and it's also a great way for viewers to travel through their screens.
2. You Can't Follow The Show On Social Media
Following shows on social media can be a great way to access additional clips and stay in the loop with updates and other information. Unfortunately, fans of Mud, Sweat, and Beards won't have this option. The show doesn't have any official social media profiles.
3. The Show Isn't Intended For Viewers To Imitate What They Say
There are lots of people who like to copy the things they see on TV, but that isn't something we would recommend when it comes to Mud, Sweat, and Beards. The show is meant to be purely educational and the goal is not to inspire people to start their own survivalist journeys. After all, attempting to live in a remote area without the proper skillset can be very dangerous.
4. The Show's Future Is Still Up In The Air
When you find a show you really like there's nothing more stressful than waiting to find out whether it will be renewed. Sadly all of the Mud, Sweat, and Tears fans out there are going to have to deal with that stress for a little while longer. As of now, the show has not been renewed for a second season.
5. The Show's Stars Aren't New to TV
Just because Ray Livingston and Donny Dust like to live in the wilderness doesn't mean they are completely out of touch with modern technology. Both Dust and Livingston were contestants on The History Channel series Alone. During their time on Alone, both men competed to see who could survive alone in a remote area.
6. The Show Is Produced By Leftfield Pictures
Production companies may be behind the scenes, but they have the ability to make or break the success of the show. Mud, Sweat, and Beards is produced by Leftfield Pictures, a company that has lots of experience in reality TV. Some of the other shows on Leftfield Pictures' roster include American Grit and Pawn Stars.
7. The Show Has Gotten Mixed Reviews
Mud, Sweat, and Beards is still pretty early on in its first season, but lots of people have already shared their opinions. While some are really into the show, others simply aren't impressed. A reviewer named waneilson wrote, "I watched one episode of this show, will not watch another. I cannot find one redeeming thing about this show. It is a poor attempt to replicate some of the other successful reality tv shows, but if fails miserably."
8. Season One Is Pretty Short
The days of TV shows having really long seasons seems to be a thing of the past. In fact, it seems like shows are getting shorter and shorter and Mud, Sweat, and Beards is a prime example. Season one will only have four episodes which may make it difficult for some viewers to feel invested. Hopefully, future seasons of the show (if there are any) will be longer.
9. Survivor Fans Will Probably Enjoy The Show
If you're a Survivor fan who has been looking for something similar to watch, Mud, Sweat, and Beards might be right up your alley. While there are lots of differences between these shows, they do share a lot of similarities that will really appeal to the at-home survivalists out there.
10. It's Unclear When Filming Took Place
While we've already established that Mud, Sweat, and Beards is filmed in several locations, we weren't able to track down any information on exactly when the show was filmed. That said, it seems likely that filming took place sometime in or near the middle of 2021.