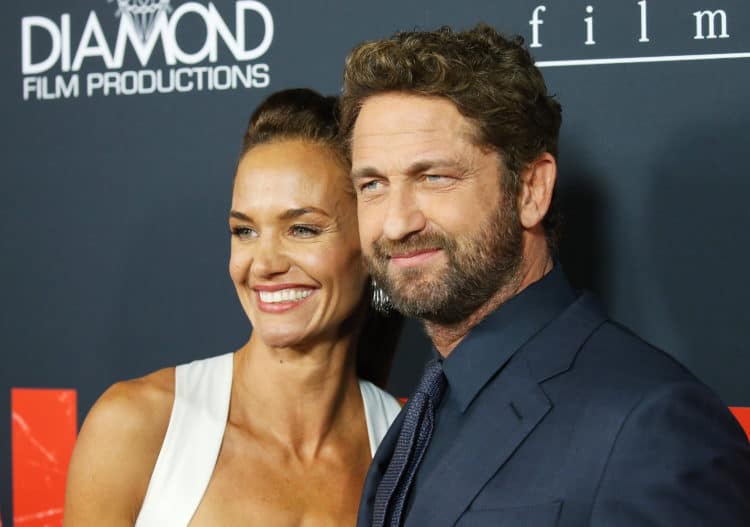 Gerard Butler is a household name. He's been a famous actor for decades now, and he's one of the most famous men in the world. He's recognized everywhere he goes, and he's been a heartthrob all his adult life. Right now, though, he's a man off the market. He's got a girlfriend, and her name is Morgan Brown. She's the lucky lady spending her free time with the man so many women would love to date, and that means the world is naturally curious about who she is and what she's all about.
1. She is a Designer
Morgan Brown is a woman who knows a thing or two about real estate. She's in the business of flipping homes and designing them to sell. Is this, perhaps, how the two met? We aren't sure, but we do know she's active in the real estate game, and she's good at what she does.
2. She Did Try Modeling
She is lovely, so why not? She tried when she was in her late teens and her early 20s. She was a good model, but it wasn't where she found her passion. She knew her passion fell in the realm of modeling houses for sale.
3. She is a Mom
One thing Morgan Brown is good at doing is keeping her private life to herself, and she's managed to do well enough to have a son who no one knows anything about. We don't know his age or his name, and we don't know who his father is. She keeps that information to herself, and she has every right to do so.
4. She Enjoys Her Private Life
If she didn't spend her time dating one of the most recognizable men in the world, we'd have no idea who she is. She is a woman who values her privacy more than anything else in life, and that is such a lovely thing for her to do. She's a private woman who does things her own way, and we adore that about her. She's a mystery, and she has no problem with that.
5. She is an On-Again, Off-Again Type
This is where things get a little interesting for us. She and Gerard Butler have been dating for some time, and they are often on-again and off-again, and it seems that he is the reason that they are off when they are off. He finds it difficult to say no to women when he has a girlfriend, so things end with them. It seems to us that she is going back to a man who may or may not be unfaithful to her, and that makes us think a bit differently about the designer.
6. She Allegedly Didn't Marry Him
Word on the street is that Gerard Butler did ask her to marry him at one point, and she turned him down. It seems that she felt that they were in a good place and there was no reason to change that or ruin it in any capacity. While we cannot verify if this is true, it does seem a bit interesting to us that she would say no to him. Or…does it? If they break up regularly because he has a hard time turning down other women, perhaps getting married is the last thing she really wants to do with him.
7. She's Been with Butler a Long Time
The first time they were spotted together was back in 2014, and that happens to be almost seven years ago. They did go through a fairly public breakup back in 2020, though, and it seems they were apart for a long time during the breakup. Maybe they needed that time to focus on what might be really good for them, and this is what they have discovered?
8. She is Close to 50
You might not know it by looking at her, but she was reportedly 49-years-old in March 2021. We don't know her birthday, but she was mentioned in an article that called her 49 at the time, so she is around 50. Whether she turned 49 in 2021 or will turn 50 in 2021 is a mystery, but she does look amazing.
9. He Called Their COVID Breakup Hard
He mentioned that he went through a breakup during the pandemic part of 2020, and that he lost someone he loved – not from COVID – and it's been difficult. He said that it was a lot harder than he thought it might be, and that means he's clearly got strong feelings for Morgan Butler.
10. She Has a Famous Family
She's a woman who is no stranger to fame. Her father is the last Harry Joe Brown Jr., the famous property developer, and her grandfather is senior – the famous Hollywood producer. Her mother was a model in her early years, too.