Missy Gold is a child actress turned psychologist. Gold is one of those who began as child stars but decided Hollywood wasn't for them after all. The film industry has seen many child stars quit the profession after finding their passion in other fields. In Missy Gold's case, she retired from acting to pursue a career in psychology and fans often wonder why she chose to leave the glitzy and glamorous life of Hollywood.
Missy Gold may be missing from the screens in recent times but she left her footprints on both the small and big screens. In a career that spanned a decade, Gold appeared in notable roles on television. She is best known for playing Katherine 'Katie' Olivia Gatling in Benson, an American sitcom starring Robert Guillaume in the title role. Additional television roles she played can be seen on Captains and the Kings, Trapper John, M.D., and Project U.F.O. Missy Gold has not appeared in any acting role since 1986 with fans wondering if she will ever make a screen comeback. Here's the scoop on what the Benson star has been up to.
Missy Gold's Early Life and Family Background
Named Melissa Ann Fisher at birth, Missy Gold was born on July 14, 1970, to Bonnie Gold and Harry Gold. An American national, she was born in Great Falls, Montana, USA, as the second of five children. Gold is the younger sister of Tracy Gold (Growing Pains) and the older sister of Brandy (St. Elsewhere), Jessie, and Cassie Gold. All her siblings except the latter are active in the acting business.
If her age during the budding days of her career is anything to go by, then her parents chose acting for Missy Gold. As such, she grew up without much passion for the craft. Gold's academic records show she always had other plans beyond acting. She earned her first degree, a B.A. at Georgetown University before going ahead to bag a Ph.D. from California School of Professional Psychology.
Missy Gold Shot To Fame With Her Role in Benson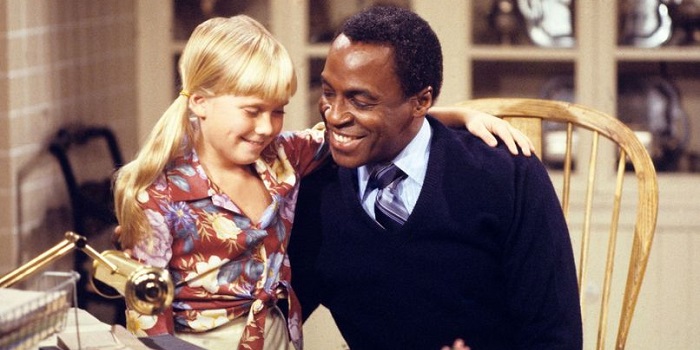 Her brief stint in Hollywood began in 1976 when Missy Gold starred in the miniseries, Captains and the Kings, depicting the younger version of Mary Armagh. In 1977, she appeared in one episode each of Rafferty and The Hardy Boys/Nancy Drew Mysteries as Judy Carder and Grace respectively. Gold made her film debut in 1978, appearing in The Kid from Not-So-Big as Bobbi. She also appeared in three TV projects in 1978, including Sword of Justice.
1979 was the most prolific year in Missy Gold's acting career. Aside from making guest appearances on the television series – Eight Is Enough, How the West Was Won, and Project U.F.O., she landed the biggest role of her career on Benson the same year. Missy Gold was cast as Katherine 'Katie' Olivia Gatling on Benson, an American sitcom that aired on ABC from 1979 to 1986. Gold remained a cast member for the duration of the show, appearing in a total of 158 episodes alongside Robert Guillaume.
Additional shows Missy Gold appeared on include Trapper John, M.D., and Fantasy Island. She also played the role of Traci Jordan in the television film Twirl in 1981. In 1984, Gold appeared as herself on the game show – Celebrity Hot Potato in five episodes. She is also experienced in voice acting as she voiced Blink in the film, The Blinkins: The Bear and the Blizzard in 1986. Sadly, that was the last time the actress appeared in any acting role and she hasn't shown any sign of returning.
Why Did Missy Gold Decide to Quit Hollywood?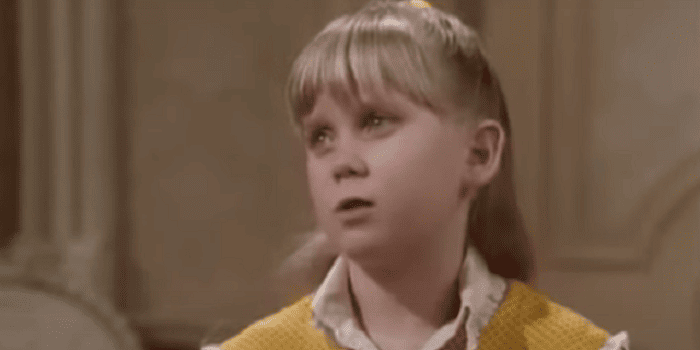 Speaking exclusively on why she quit acting, Missy Gold explained that it was never her plan to be on television for a long time. In fact, she revealed that her love for the arts wasn't the reason she went into acting. It was a tradition in her family to work and act but Gold's personality as an introvert stood in her way of making it far as an actress unlike her older sister Tracy.
Missy Gold was 16 years old when Benson was canceled. She was expected to keep the fire burning by landing more roles on television. The former actress auditioned for roles in various soap operas to get her career back on track. Nevertheless, she never accepted the roles as she couldn't commit to five-year contracts to be on television. Thus, she left acting and focused on her education. After high school, she applied to colleges and went on to bag a doctorate.
While she intentionally pulled the plug on her career, Missy Gold has no regrets about leaving Hollywood to pursue her dreams. She truly appreciates her days as a child star and how she finished unscathed. When compared to the likes of her older sister who ended up with an eating disorder, Gold feels "very fortunate." For the most part, she doesn't regret leaving acting to become a shrink and she's not sending her children into the entertainment industry.
Missy Gold Now Works as a Psychologist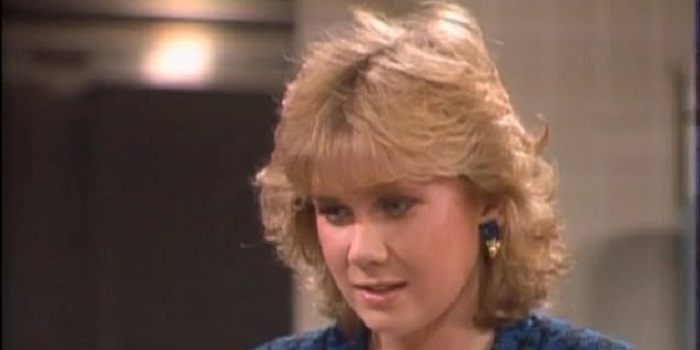 Currently a Maine resident, Missy Gold is a licensed psychologist. She has dropped Missy and now goes by the name of Melissa. She often leverages her experience as an actress to make her practice as a shrink interesting. For what it's worth, Gold will not be returning to the screen for an acting career.