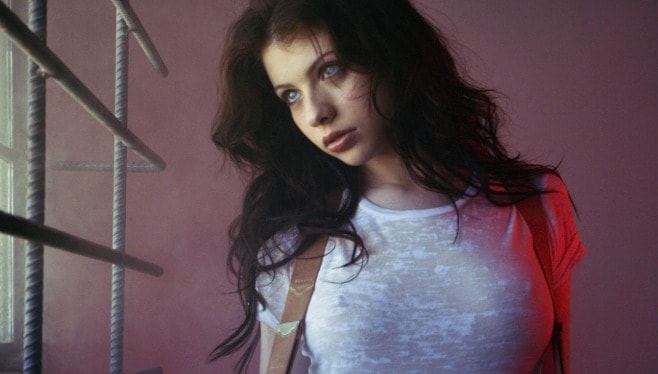 Sometimes the stars align in our favor and other times, luck does not seem to come our way. Michelle Trachtenberg is among the lucky few whose star never dims, and even when we think she has had her best, she surprises us. If you still have no idea who Michelle is and what her life story is, here are a few facts to paint you a picture.
1. She believes in unicorns
Many legends and myths have been told, and people have passed them down for generations and generations, but that does not necessarily mean they are true. However some choose to believe in them, and Michelle is a woman whose belief in the mythological unicorns has led her to select unicorn national Day as her second favorite holiday, after Halloween, according to her Twitter account. National Unicorn Day is a holiday observed throughout the world, but it has special significance in Scotland where it is the national animal.
2. She is fluent in Russian
Learning a language can prove challenging for most of us, but Michelle found it easy because her mother is Russian. Michelle is among a few celebrities such as Mila Kunis, Regina Spektor, and Milla Jovovich who can speak Russian fluently. Her language skills have been useful for her acting career because when she played Marina, the Russian-born wife of Lee Harvey Oswald she had to speak the language. However, despite her fluency, she is yet to know the proper register and vocabulary, so she had to seek her mother's help.
3. She has a long dating history
Finding someone to spend the rest of your life is difficult, and Michelle knows this all too well as seen from her long dating history. In 2004, she was dating Shawn Ashmore, but after two years, they parted ways. In 2007 she was dating Brandon Hirsch, and later they ended their relationship leaving Michelle available to start dating Jason Lewis. Other men Michelle has dated, according to Ranker, include Josh Groban, Scott Sanford, Joshua Radin and many more.
4. She was once engaged
Love is blind otherwise how would you explain loving someone to the extent of being engaged to them but never go through with the wedding. That is what happened with Michelle and Scott Sanford; after dating for one year, the two decided it was time to take it to the next step and so got engaged in September 2009. However, the engagement did not culminate into a wedding.
5. She was the first choice to play Twilight's Bella Swan
Catherine Hardwicke wanted Michelle to play the role of Bella Swan in Twilight, but Michelle had her schedule full with the shooting of Buffy, so she had to pass the role on to someone else, Kristen Stewart. Maybe it was for the best for all because Michelle got to cast in a film she loved and Kristen got to meet Robert Pattinson with whom they transferred the onscreen romance to real life. Also, if Michelle had taken the role, then most probably Taylor Lautner would have had to be recast.
6. Being cast in Harriet, the Spy inspired her to be a writer
Michelle owns a library consul, and among the books is Louise Firzburg's "Harriet the Spy." Reading the book and acting in the movie made her love to read and write. She, therefore, revealed when she was 23 that she was working on a true story spanning around a 30-year decade beginning from the 50s. Moreover, she wrote a pilot about an accessories editor whose dream was always to be a writer.
7. She fights against drug use
Drugs have become a menace across the globe, and Michelle is determined to play her part in eradicating this vice. She, therefore, is an active spokesperson for organizations and charities like DARE America. R.A.D.D. and Kmart Kids Race against Drug Use that helps fight against drug use. Her efforts have not gone unnoticed, and she represented American Youth at Atlanta in CNN's headquarters and further helped Bill Clinton launch a campaign dubbed "The Coalition for a Drug-Free America."
8. She practices Christian and Jewish beliefs
Most people will stick to one religion and abide by all its practices, but Michelle has chosen to be different. Coming from a Jewish family, Michelle celebrates Hanukkah but maybe because it falls around the same time as Christmas, Michelle also enjoys celebrating the Christian holiday.
9. Her first television appearance was at three years old
According to Nickelodeon Productions, Michelle made her first appearance on television when she was three years old through a Wisk detergent commercial. She must have stolen the hearts of many because she featured in over 100 commercials later. Wisk detergent, the product which Michelle can credit for her talent discovery, was discontinued when Sun Products was acquired by Henkel in 2016, leading to them favoring their brand, Persil.
10. Her film career began with "Harriet the Spy"
Most actors and actresses begin their acting career after attending acting classes and long after graduating from theater school. Michelle is among the lucky few whose film career began when she was only 11 playing the lead role in "Harriet the Spy." In the movie, Michelle plays Harriet, a teenager who documents everything she finds suspicious in a journal that she carries everywhere she goes. Unfortunately, one day someone finds her journal and exposes what Harriet has been writing about her classmates, leaving her with no friends. She, however, decides to take revenge on all those who have been unkind to her.
11. She was bullied in 8th grade
Celebrating your graduation should be a moment of joy, but it turned into a cruel event when Michelle was attending a party for her eighth-grade graduation. She confesses that they hurt was physical and mental and recounted that when she went to the bathroom, everybody was in the front yard. What was worse was the boy Michelle had a crush on was leading the bullies in humiliating her, and everyone else joined. At least now with her fame and fortune, she can rub it in the faces of those who made fun of her body shape how much she has transformed into one of the most beautiful women, as she fights against bullying.
12. She has bagged several awards in her acting career
A little motivation goes a long way, and Michelle has all the motivation she requires when her competence is continually recognized and appreciated. Michelle has received several awards commending her for her excellent acting skills. Among her many awards is the "Young Artist Award" for Best Performance in a feature film which became her first award. In 1997, she won "Leading Young Actress" for her character in "Harriet the Spy" while in 2000 her role in "Meego" earned her the "Young Artist Award."
13. Her net worth is $9 million
Our parents will push us to go to school and get a degree so we can get a good job and earn a living. Michelle proves you do not have to go to college to be rich, but you better have a talent and make use of it. With her acting career, Michelle has managed to accumulate a wealth estimated to be about $9 million, according to Celebrity Net Worth. She joins the likes of Jessica Alba who despite never going to college runs a company worth $1 billion, as 2017.
14. She comes from a well-to-do family
Usually, most celebrities have a rags-to-riches story that inspires us to believe in nothing lasting forever. However, Michelle's parents have well-paying jobs; while her mother is a bank manager, her father is a fiber optics engineer. The typical salary for bank manager averages $62,183, and that of a fiber optics engineer is $100,503. Considering that the average household income is $61,372, Michelle must have lived a comfortable life as a child.
15. She went to Notre Dame High School
Going to high school, especially a top-rated, private one for that matter, is a privilege that only some can afford. Fortunately for Michelle, she was able to attend Notre Dame High School, and the institution has other celebrities such as Kirsten Dunst, Rachel Bilson, Tom Guiry in its long list of famous alumni. Besides graduating with Religion and Social Studies awards, Michelle was named under the California Scholarship Federation.
16. Her nudes were leaked online
From sex tapes to nude photos of celebrities, we have heard and seen it all, and such news no longer surprises us. However, for Michelle, her case is different because when you hear of nude photos, you immediately think that they are of her body; but they are nude pictures of sculptures. Some of the photos which allegedly were leaked after her phone was hacked include those of nude" Sainte Marie-Madeleine," a naked Egyptian porcelain doll and a nude "Grand Odalisque." The photos are assumed to have been taken by Michelle when she visited the Louvre Museum in Paris.
17. She is one of the highest paid actresses in the world
Michelle may not seem busy acting, but the past year has been good to her because apparently, she is one of the highest paid actresses in the world. Well, at least that is according to People with Money as Media Mass reports. Apart from acting, Michelle has been able to keep her paycheck coming with endorsements, advertisements, and other sources.
18. She has various investments
Michelle is an entrepreneur who has her money in various ventures. Among her many investments is the popular perfume "With Love from Michelle. She has also invested in the food and beverage industry with a chain of restaurants named "Fat Trachtenberg Burger," and if you thirst for vodka, then maybe you should try her brand that goes by the name "Pure Wondertrachtenberg." Whether it is her love for sports or just seeking a viable way to make good returns, Michelle also put her money in a football team, New York Angels.
19. Her first big fashion investment was a Gucci bag
Every woman needs to have a nice bag to accessorize and for Michelle, that came when she turned 16, and her mother bought her a Gucci bucket bag. That was the first luxurious item she ever had, and although it has gone out of style, Michelle hopes to one day pass it down to her daughter because we can be sure that it will be the in-thing someday in the future. Until then, Michelle is not pulling it out anymore as she continues to appreciate more about fashion.
20. Sarah Michelle inspired Michelle to begin caring for fashion
Michelle admits being more of a tomboy and less of a girl although she tries to tone down her tomboyish looks by keeping it sophisticated and rocking it out here and there. However, as she was shooting Buffy the Vampire Slayer, Sara Michelle would always arrive on the set looking so glammed up even when it was just for rehearsal. That because the turning point for Michelle who thought that yellow corduroy pants were the best only to have some fashion sense knocked into her.