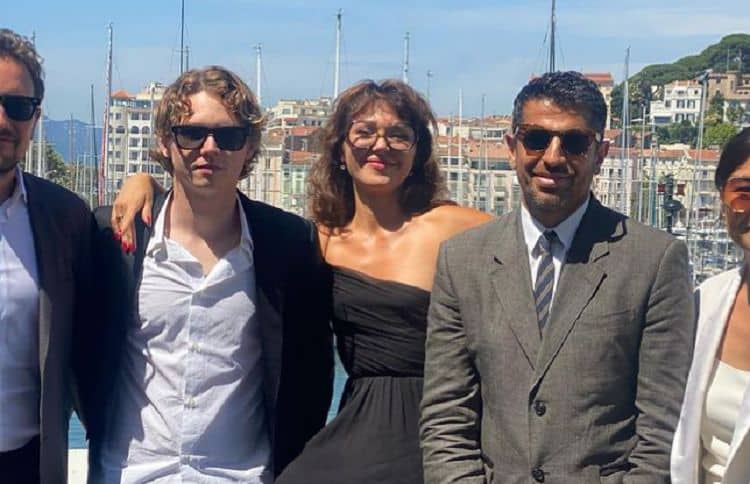 With Val Kilmer and Joanne Whaley as parents, the acting bug was never too far from Mercedes Kilmer. Needless to say, no one was surprised when she decided to start an acting career of her own. She has been in the industry for about a decade, but she recently got her first major opportunity with the 2020 movie Paydirt where she got the chance to work alongside her father. Even though Mercedes has famous parents, she has worked hard to carve out her own path. She may not be as well known as her parents just yet, but Mercedes doesn't plan on giving up. Continue reading to learn 10 things you didn't know about Mercedes Kilmer.
1. She's Always Wanted To Get Into Acting
Mercedes hasn't been acting for her whole life, but it's something she's always wanted. During an interview with Screen Rant, Mercedes said, "…since I was a child, I knew it was what I wanted to do, and I wanted to find a way to do it quietly for a while, and focus on theater and working with a live audience, that's what I've been doing. But now I really want to do more films. I am doing them, and I think that's what my career is moving towards, now."
2. Her Brother Is An Actor
Mercedes' brother, Jack, is also a very talented actor. He has been in over a dozen films since 2013 with his most recent being the 2021 movie, Body Brokers. The two haven't gotten the chance to work together yet, but hopefully their work with cross paths in the future.
3. She Produced A Documentary About Her Dad
Acting has been Mercedes' main focus for several years, but that isn't the only part of the entertainment industry she's passionate about. Mercedes and her brother teamed up to produce a documentary about their father which was released on Amazon Prime in 2021.
4. She's A Singer
Acting and producing aren't Mercedes' only talents, she's also loves singing and has been in several bands over the years. Mercedes told Screen Rant, "I love music. I haven't really deeply pursued it professionally. I don't think I'm really, like, a "real" singer, naturally… But I can imitate people and I love to sing!" One day, she hopes to get the chance to portray a singer.
5. She's A Pretty Private Person
Being famous has never been at the top of Mercedes' priority list. Mercedes really enjoys living a low-key lifestyle which is one of the reasons she took it slow when getting into the entertainment industry. She wanted to be able to enjoy her 20s without all of the attention that comes with being in the spotlight.
6. She Was Nervous About Working With Her Dad
Val Kilmer is an undeniable legend in Hollywood. Just because he's Mercedes' dad doesn't mean that she was any less nervous about sharing the screen with him. While talking to Hollywood Life, Mercedes said, "I think that it was really hard for me to act with my dad because I've never done it before. It's very intimate. I love my parents and I'm very close with with both my parents, but it's still a just a different part of myself that I don't really share with them, but it was really, really rewarding."
7. She's Into Astrology
If you're the type of person who has studied your birth chart and learned all of your placements by heart, you and Mercedes Kimer might have something in common. Based on her Instagram profile, it appears that astrology is one of Mercedes' interests. She even has a separate Instagram profile dedicated to astrology.
8. She Doesn't Back Down From A Challenge
There are countless actors who are perfectly content playing it safe for their entire careers, but that isn't something Mercedes has any interest in doing. She is the kind of person who isn't afraid to put her skills to the test and take on roles that really challenge her. As her career continues, it'll be interesting to see what kinds of roles she chooses to take on.
9. It's Unclear If She's Had Formal Acting Training
While we know that Mercedes has always been passionate about acting, we weren't able to find any information on whether or not she's undergone any formal acting training. No sources seem to have an alma mater listed for her and she hasn't mentioned attending any drama programs.
10. She's Hoping To Get Into Voice Acting
In the fall of 2020, things around the entire world were shut down due to the COVID-19 pandemic. For people in the entertainment industry, this meant that productions were put on hold. This opened the door for Mercedes to take on voice acting opportunities, and now she's hoping to do more voice work in the future – including audiobooks.