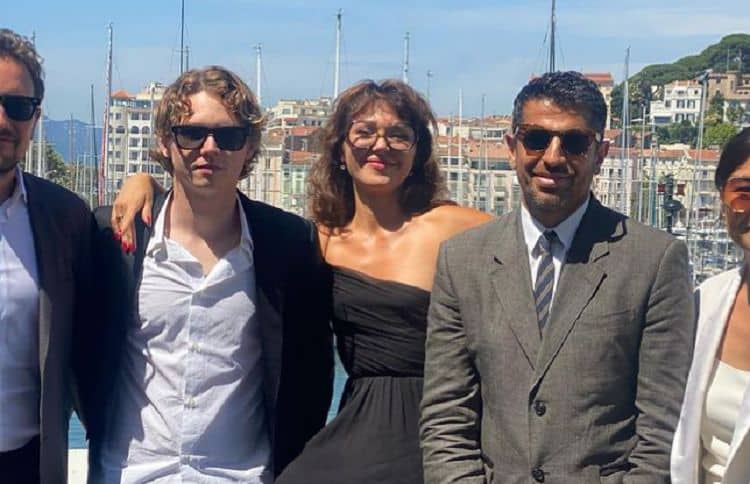 Born to the talented duo of Val Kilmer and Joanne Whaley, Mercedes Kilmer was destined for the world of acting. With a decade-long career in the industry, she recently landed her first major role in the 2020 film Paydirt, where she shared the screen with her father. Despite her famous lineage, Mercedes is determined to carve her own path in Hollywood. Let's dive into 10 intriguing facts about this rising star.
1. Acting Has Always Been Her Dream
Mercedes may not have been acting her entire life, but it's a passion she's always held close to her heart. In an interview with Screen Rant, she revealed, "…since I was a child, I knew it was what I wanted to do, and I wanted to find a way to do it quietly for a while, and focus on theater and working with a live audience, that's what I've been doing. But now I really want to do more films. I am doing them, and I think that's what my career is moving towards, now."
2. Acting Runs in the Family
Mercedes' brother, Jack, is also a gifted actor with over a dozen films under his belt since 2013. His most recent work includes the 2021 movie, Body Brokers. Although the siblings haven't had the chance to collaborate yet, we can't wait to see their paths cross in the future.
3. She Co-Produced a Documentary About Her Father
While acting remains her primary focus, Mercedes is also passionate about other aspects of the entertainment industry. She and her brother teamed up to produce a documentary about their father, which premiered on Amazon Prime in 2021.
4. She's a Talented Singer
In addition to acting and producing, Mercedes is a gifted singer who has been part of several bands over the years. She told Screen Rant, "I love music. I haven't really deeply pursued it professionally. I don't think I'm really, like, a "real" singer, naturally… But I can imitate people and I love to sing!" She hopes to one day portray a singer on screen.
5. She Values Her Privacy
Fame has never been Mercedes' primary goal. She cherishes her low-key lifestyle, which is why she took a gradual approach to entering the entertainment industry. This allowed her to enjoy her 20s without the constant scrutiny that comes with being in the limelight.
6. Working with Her Dad Was Both Nerve-Wracking and Rewarding
Despite being Val Kilmer's daughter, Mercedes was understandably nervous about sharing the screen with the Hollywood legend. In an interview with Hollywood Life, she admitted, "I think that it was really hard for me to act with my dad because I've never done it before. It's very intimate. I love my parents and I'm very close with both my parents, but it's still a just a different part of myself that I don't really share with them, but it was really, really rewarding."
7. She's an Astrology Enthusiast
If you're someone who's well-versed in birth charts and astrological placements, you might have something in common with Mercedes Kilmer. Her Instagram profile suggests that she's quite interested in astrology, and she even has a separate account dedicated to the subject.
8. She Embraces Challenges
While some actors prefer to play it safe throughout their careers, Mercedes is not one to shy away from a challenge. She's eager to test her skills and take on roles that push her boundaries. It'll be fascinating to see the diverse roles she chooses as her career progresses.
9. Her Acting Training Remains a Mystery
Although we know that Mercedes is passionate about acting, it's unclear if she has undergone any formal training. No sources list an alma mater for her, and she hasn't mentioned attending any drama programs in interviews.
10. She's Eager to Explore Voice Acting
The COVID-19 pandemic brought the entertainment industry to a standstill in 2020, but it also opened doors for Mercedes to venture into voice acting. She's now keen on pursuing more voice work in the future, including audiobook narration.
Tell us what's wrong with this post? How could we improve it? :)
Let us improve this post!