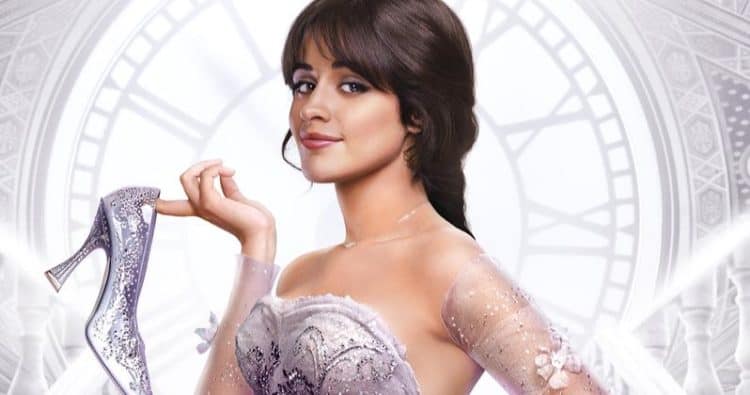 It's very easy to think 'here comes another Cinderella story' since the truth is, here comes another Cinderella story. Like it or not that's the gist of it. While it might be starring Camila Cabella and several other noteworthy names and might be 'woke' with a Fab G instead of a fairy godmother in Billy Porter, it's another Cinderella story, with 'new and exciting' songs and scenes added in so as to give it an updated feel for the current era. While plenty of people are bound to like it the point is that anything new and innovative has become a bit tired and overplayed since everyone and their uncle has a different version of this story in mind as it's been used so extensively that there are few venues left when it comes to really revolutionizing the tale. One of the best versions to ever come out was Ever After, and this was because it took a more realistic stance even while it added in elements that might have never happened in any historical sense. But maybe it's the fact that everything is going woke as it follows the almighty dollar or perhaps it's the fact that this story has become played out in such a big way, but the current Cinderella, though likely to be successful, is another bit of proof that Hollywood is using glam and wokeness to cover up the fact that original ideas are in short supply at times.
There have been so many remakes, reboots, continuations, sequels, and so and so forth that things have become insanely droll when certain movies come along. Many themes feel tired and played out until they finally find themselves applied to stories that aren't anything new but still find a way to attract viewers. One of the most confusing things though is when viewers tend to buy into the idea that what they're seeing is something brand new and worthy of being called imaginative when what's really happening is that many in the business are pulling the gold-colored wool over their eyes and convincing them that they're being shown something that's amazing and refreshing.
What's really a downer is that people are falling for it this often since this version of Cinderella is an updated version with more glitter and glam and colorful outfits along with a few new songs. Apart from that, people are being given the same story over and over and apparently aren't growing tired of it since they're still paying for it. There have been a few variations of Cinderella and there have been versions that people have truly enjoyed, and this might become one of them, which is all well and good since it's easy to turn your back on the trailer and thus it's likely to be easy to browse past this on a streaming network unless one is really dedicated to watching what could possibly be a version that could be enchanting to some and an endurant trial to others. To be certain, one has to wonder why the fairy godmother was replaced by a Fab G, but even asking for an explanation might be deemed racist these days so maybe it's a question that's better off not being asked.
It does feel as though Cinderella is bound to change even further as the years go by since one can imagine that this version won't be the last time that we'll see this tale take the screen, since almost every generation has its own version of this classic and it would be tragic no doubt if one generation had to miss out. But with everything that's been happening as of late one does have to wonder what the next version would be like. To be sure, the trailer doesn't look absolutely horrible, but it doesn't inspire all that much since quite a bit of the allure of this story has been lost with each new version, and that trend continues it feels as though things might end up becoming kind of difficult for the legend to continue. Until someone really comes up with some way to make Cinderella fun and exciting, for everyone, then it's kind of possible that we might be getting more and more movies like this as the years push on.
That's not the popular opinion of course, since many people are going to be happy to see another Cinderella come out and will no doubt be glad to see the story as it continues to amaze them. As always though, to each their own, and hopefully people can remain enchanted for as long as they like before seeing that each new version will be more of the same. It might sound cynical, but at least it's the truth. Apart from that, the Cinderella tale is a great story all on its own, without the continual upgrades.
Tell us what's wrong with this post? How could we improve it? :)
Let us improve this post!