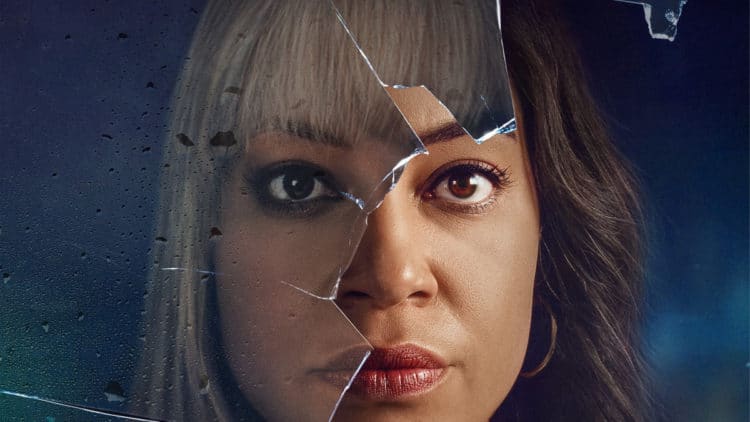 If you're a fan of stories that involve lots of mystery and suspense, then Netflix's miniseries Stay Close is probably right up your alley. Released in 2021, the show centers around a suburban wife and mother whose past threatens to unravel the life she's built for herself. On the surface, this may seem like a pretty straightforward story, but it has more twists and turns than you can imagine. In addition to having a great storyline, Stay Close also boasts a very impressive cast. While you may be familiar with some of the show's stars, others are just getting their feet wet in the industry. Keep reading to learn more about the cast of Stay Close.
Cush Jumbo as Megan Pierce-Shaw/Cassie Morris
Cush Jumbo was born and raised in England to a British mother and a Nigerian father. Neither of her parents has a background in the arts, but Cush was drawn to performing at a very early age. By the time she was a teenager, she was serious about becoming an actress and she went on to study at the BRIT School. She made her on-screen debut in 2007, but it took several years for her career to start gaining traction. At one point, she even contemplated quitting acting to become a teacher. However, things started to pick up for Cush in the mid-2010s when she was cast in The Good Wife. From there, she earned a starring role in the spin-off The Good Fight, and her star has been on the rise ever since. Outside of acting, Cush is a devoted wife and mother.
James Nesbitt as Michael Broome
James Nesbitt is an acting legend whose career has spanned the course of more than 40 years. His resume now includes nearly 80 on-screen credits and he also has experience in the theater world. James is probably best known for his role in The Hobbit film series as well as shows like Murphy's Law. During his career, James has repeatedly shown that there isn't any kind of character he can't play. His versatility has made him a favorite among fans and has also earned him the respect of other people in the entertainment industry. His fans will be excited to know that he is currently working on a TV series called Suspect, but no official release date has been announced.
Richard Armitage as Ray Levine
Since beginning his professional acting career in the 1990s, Richard Armitage has become a star. Although he is probably best known in his home country of England, his work has been seen by people all over the world. Like James Nesbitt, Richard was also part of The Hobbit films series and he has a host of other impressive credits on his resume. On top of the success he's had on screen, Richard has also found success on stage as well as in the voice acting world. Richard may not have any upcoming projects in the works, but we know we're going to be seeing plenty more of him.
Eddie Izzard as Harry Sutton
Eddie Izzard's journey to becoming a professional entertainer wasn't easy, but it was something she's always been determined to do. She was born in Yemen, but was raised primarily in the United Kingdom. From an early age, she knew that she wanted to be an actor but she began her career as a performer in the world of comedy. Between acting and being a stand-up comedian, Eddie's work has reached countless people all over the world. On top of her work, Eddie is an active long-distance runner who has run many marathons. She has also used her time in the spotlight to highlight causes that are important to her.
Jo Joyner as Erin Cartwright
Jo Joyner has more than 20 years of professional acting experience under her belt and she has worked very hard to get where she is today. She is a formally trained actress who studied at The Royal Welsh College of Music and Drama and what she learned there helped her build a solid foundation for a successful career. After making her first on-screen appearance in 2000, she got a big break when she was cast in the popular series EastEnders. Her time on the show helped open the doors for other major opportunities and her career has been growing ever since. In addition to the success she's had in her career, things have also gone well for Jo on the personal. She has been married to Neil Madden since 2007 and the couple has two children together.
Youssef Kerkour as Fester
Youssef Kerkour was born and raised in Morocco. He may not be as well known as some of his castmates, but that doesn't mean he hasn't had an impressive career. Youssef became interested in acting when he was a kid, but his path to the industry wasn't exactly a straight shot. After high school, Youssef relocated to the United States where he enrolled in Bard College and majored in psychology. While there, however, the acting bug wouldn't leave him alone. He began taking acting classes and eventually decided that it was something he wanted to pursue on a serious level. He made his on-screen debut in 2003 and has spent the majority of his career working on UK-based projects. Not only has he already accomplished a lot, but Youssef also has some great things in the pipeline.
Sarah Parish as Lorraine Griggs
is a talented British actress who has become a star on the big and small screens. No matter what she's working on, viewers can always depend on her to put on a great performance. She trained at London's Academy of Live and Recorded Arts and she began her professional acting career in the early 1990s. Since then, she has played significant roles in several TV shows including Peak Practice and Atlantis. Sarah has been married to British actor James Murray. The couple has two children together, but sadly their first child passed away as a baby.
Daniel Francis as Dave Shaw
Daniel's resume is far shorter than many of the other cast members on Stay Close. However, his career is a great example of quality over quantity. He trained at the London Academy of Music and Dramatic Arts (LAMDA) which is well known for producing very skilled actors. With his talent, there's no doubt that Daniel will be adding many more credits to his resume in the years to come. That said, Daniel will be in an upcoming Apple TV series called Liaison. The release date for the show has not yet been announced.
Andi Osho as Simona
Andi Osho has Nigerian roots, but she was born and raised in the United Kingdom. To say that her journey to acting has been interesting would probably be an understatement. She studied drama at Barking College of Technology and then went on to study TV production at Ravensbourne College of Design. She worked in TV production for several years before deciding that she wanted to focus on acting during the early 2000s. On top of acting, Andi is also a stand-up comedian as well as a writer, producer, and director.
Bethany Antonia as Kayleigh Shaw
Bethany Antonia is an England native who made her on-screen debut in 2017. Since then, she has been working her way up. She got her first big break in 2020 when she earned a starring role in a Netflix series called Get Even. Her role in Stay Close has continued to keep the momentum going. With each role, Bethany proves that she has what it takes to have a long-lasting career in the entertainment industry. When Bethany isn't busy with work, you can usually find her enjoying time with her fur baby and hanging out in nature. She is also very passionate about human rights.
Rachel Andrews as Bea
Being cast in Stay Close was Rachel's first on-screen role. That said, you'd probably never be able to guess by watching her work. Since she is still very new to the entertainment industry, there isn't much information available on her. Hopefully, we will learn more about her as her career continues to grow.
Poppy Gilbert as Barbie
Poppy Gilbert's career has gotten off to the kind of start that most actors can only dream of. After studying at the Guildhall School of Music and Drama, Poppy has been on a mission to build a solid career, and so far that's exactly what she's done. She has only been acting professionally for two years, but she has managed to find stardom during that time. She already has six on-screen credits and there's no doubt that there will be plenty more on the way.
Hyoie O'Grady as Ken
Hyoie O'Grady's name is one you should probably get used to hearing. He only has three acting credits now, but we're predicting a long and successful career for this up-and-coming young star. That said, 2021 is a year he probably won't ever forget. Unfortunately, however, since his career is just getting started, there isn't a lot of information about him.
Tell us what's wrong with this post? How could we improve it? :)
Let us improve this post!