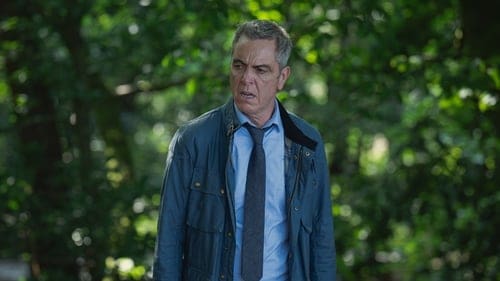 With a career that has already spanned the course of five decades, James Nesbitt has earned the privilege of being called a legend. As an actor, he has worked on a wide variety of projects including TV shows, movies, and plays. No matter what kind of role he has, James always brings his characters to life in ways that are both authentic and entertaining. He has recently gotten lots of attention for his role in the Netflix mini-series Stay Close which is based on a novel of the same name by Harlan Coben. Not only has he already accomplished so much in his career, but he still has a lot left to offer. Keep reading to learn 10 things you didn't know about James Nesbitt.
1. He Wanted To Be A Soccer Player
When James was younger, becoming an actor wasn't exactly at the top of his priority list. Instead, he loved football (soccer) and had dreams of one day becoming a professional athlete. Although that dream didn't come true, James' love for soccer never added and he's a big fan of Manchester United.
2. He Is Self Conscious About Going Bald
Baldness is a common occurrence, especially for men. However, that doesn't make it any easier. Over the years, James has been dealing with hair loss caused by an autoimmune disease called alopecia. According to The Belgravia Centre, James said, "It's ridiculous, but it's horrible going bald. Anyone who says it isn't is lying." He added that losing his hair "was practically an obsession. But also, I'm an actor, so I'm in the public eye a lot and I really felt that my hair loss could affect my career prospects."
3. He Is An Award Winner
Every actor looks forward to the day they hear their name get called for a major award. Fortunately for James, this is something he's gotten to experience several times in his career. He has won multiple awards including a British Comedy Awards and he has also been nominated for a Golden Globe and a Screen Actors Guild Award.
4. He Is A Proud Dad
James' career isn't the only thing that he's been focused on. He is also a family-oriented person. James was married to Sonia Forbes-Adam from 1994 to 2016. The couple has two daughters together, Peggy and Mary, and they both appeared in the last Hobbit movie.
5. He Is A Private Person
Most people who have been in the entertainment industry for as long as James has have shared lots of details about their personal life. However, that hasn't been the case with James. Over the years, he has maintained a fairly high level of privacy and he prefers to keep the focus on his career.
6. He Hopes To Do More Period Pieces
James has gotten to do lots of things during his career, but there is still plenty that he hopes to do. While talking to Collider, James said, " I'd like to do more period pieces. I do very few period pieces. I did Jude. I played a small part in that. There are so many period pieces and I really love the idea of playing a villain in a period piece."
7. He Has Some Behind-The-Scenes Experience
The majority of James' career has been spent in front of the camera, however, James has also explored what it's like to be on the other side. He made his debut as a producer in 2017 with a short film called Guard. He also executive produced two episodes of the TV series Lucky Man.
8. He Briefly Studied French
Once James realized that a professional soccer career probably wasn't in the cards for him, he decided to focus on becoming a French teacher. He attended Ulster University in Ireland where he studied French. However, he made the decision to leave school after just a year.
9. He Has Done Voice Work
Versatility is a very important quality for an actor to have, and it's something that James has no shortage of. On top of the live-action work he's done over the years, James also has some voice acting experience. It'll be interesting to see if she decides to take on more voice roles in the future.
10. He's Not Really Into Social Media
James has built a solid fan base over the years and many of those people would probably love to keep up with him on social media. While he does have a Twitter account, James certainly isn't the most active user and that appears to be the only social media platform he's on.
Tell us what's wrong with this post? How could we improve it? :)
Let us improve this post!