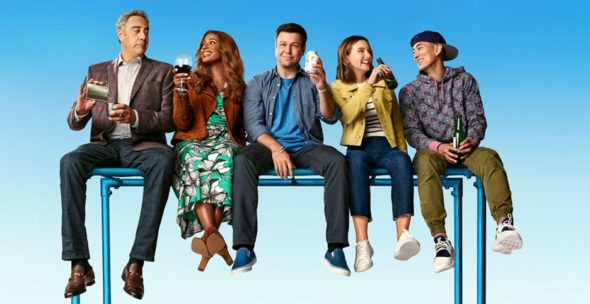 After winning favor with its goofy humor, strong cast, and accurate depiction of the challenges of single parenthood, Single Parents is back for another season. The series revolves around Will, a divorced 30 something who's become so focused on his daughter, he's put his own needs on the backburner. After his other single parent friends realize how much Will is sacrificing, they pull together to get him back on the dating scene and taking the first steps in building a life of his own. Find out more with our who's who guide to the stars of Single Parents Season 2.
Taran Killam as Will Cooper
Taran Killam stars as the 30-something single father, Will Cooper. 37-year-old Killam made his film debut in Naked Gun 33â…": The Final Insult in 1994. Since then, he's appeared in numerous features, including the films Grown Ups 2 (2013), 12 Years a Slave (2013), Teenage Mutant Ninja Turtles (2014), Ted 2 (2015), Killing Gunther (2017), and Night School (2018), and the TV shows Undressed (2001), Wild 'n Out (2006-2007), Drunk History (2013- 2018), The Awesomes (2013-2015), and Angie Tribeca (2018). After a high-profile relationship with Amanda Byrnes in 2001, Killiam became engaged to actress Cobie Smulders in January 2009. They married in September 2012 and now share two daughters.
Leighton Meester as Angie D'Amato
Leighton Meester stars as single mother, Angie D'Amato. Singer, actress, model, and songwriter Meester came to prominence as the scheming socialite Blair Waldorf on teen drama television series Gossip Girl (2007—2012). In addition to her film and TV career, she's also enjoyed some success as a singer, featuring on Cobra Starship's "Good Girls Go Bad" in 2009, and releasing her first single "Somebody to Love" that same year. Her debut album, Heartstrings, followed in 2014. Thanks to her popularity as an actress, she's also been invited to endorse several well-known brands as a model, appearing in campaigns for the likes of Jimmy Choo, Herbal Essences, and Vera Wang.
Brad Garrett as Douglas Fogerty
Brad Garrett will play Douglas Fogerty, a widowed single father with identical twin daughters. Garrett began his career as a stand up comic but made the transition into acting in the late 1980s. His first major success was as the character of Robert Byrne in the sitcom, Everyone Loves Raymond, a role that earned him five Emmy Award nominations, along with the 2002, 2003 and 2005 Emmy Awards for Outstanding Supporting Actor in a Comedy Series. He's since enjoyed success with roles in Gleason, 'Til Death, and How to Live with Your Parents (For the Rest of Your Life).
Kimrie Lewis as Poppy Banks
Kimrie Lewis will take on the role of Poppy Banks, a single mother with a son. Since graduating from New York University Tisch School of the Arts, with a B.A. in Theatre, Lewis has enjoyed success with the recurring role as reporter Ashley Davidson on Scandal, along with appearances on Brockmire (2018), Superstore (2018), Raven's Home (2017), and 2 Broke Girls (2017).
Jake Choi as Miggy Park
Jake Choi plays Miggy Park, single father to baby Jack. Choi started off as a basketball player in the Korean Basketball League but changed course to acting after moving back to the States. His first role as Ryan in the independent film Front Cover won the attention of numerous film critics, with Sheri Linden at The Hollywood Reporter summing up the general consensus with her comment "Chen's career-driven Ning defies easy labels, but ultimately the movie is about Ryan's transformation, one that Choi deftly conveys." He's since appeared in various shows, including Broad City, Younger, and Hawaii 5-0. In 2018, the actor announced that he identified as "sexually fluid', telling The Advocate, "I feel like a lot of people understand it better if you just say 'bisexual,' which is not the same thing, but it's like sometimes when people say, 'Oh, so you're bi?' – I don't even want to argue anymore. It's just like, 'Yeah – sure.' I feel like the term pansexual is a little bit closer. With me, I say fluid because it's always changing."
Marlow Barkley as Sophie Cooper
Marlow Barkley takes on the role of Will's daughter, Sophie Cooper. Cooper has been acting since the age of five, and has since appeared in various musical theater productions, a handful of national commercials and lent her vocal talents to the animation, The Loud House on Nickelodeon. According to her ABC bio, when she's not acting, the young star loves dancing, gymnastics, snow-skiing, making movies with her older sister and watching videos on YouTube.
Tyler Wladis as Graham D'Amato
Tyler Wladis stars as Angie's needy young son, Graham D'Amato. The self-proclaimed Elvis Presley super fan has performed in numerous regional stage productions of Ragtime as Little Boy, Disney's Beauty & the Beast as Chip and Priscilla, and Queen of the Desert as Benji at The Ogunquit Playhouse. He's also featured on Nick Jr.'s Sunny Day, FOX's A Christmas Story Live (2017), and performed voice-over work on It Comes at Night.
Devin Trey Campbell as Rory Banks
Devin Trey Campbell stars as Poppy's fashionista son, Rory Banks. Campbell first came to attention at the age of seven as Young Lola in Broadway's Kinky Boots. After starring in the role for two years, he eventually decided to take his career to the next level on TV. He's since made appearances on Last Week Tonight with John Oliver, Bea Unicorn by Sesame Studios and Nickelodeon's Shimmer and Shine. In addition to his acting skills, Campbell is an accomplished dancer and can add ballet, jazz, musical theater and tap to his list of talents.
Mia and Ella Allan as Emma and Amy Fogerty
Mia and Ella Allan feature as Emma and Amy Fogerty, Douglas' identical twin daughters. Despite the young age, the sisters have already built up quite the resume, having made their first appearance on TV at just 6 months old as Thomas Teller on FX's Sons of Anarchy. They've subsequently appeared in a host of other popular TV shows but are perhaps best known as Bobbi Sparks on Young Sheldon (CBS), Ellie and Anna Solano on Jane the Virgin (CW), Norma Jean on The Secret Life of Marilyn Monroe (Lifetime), and Nora Braverman on Parenthood (NBC).
Tell us what's wrong with this post? How could we improve it? :)
Let us improve this post!