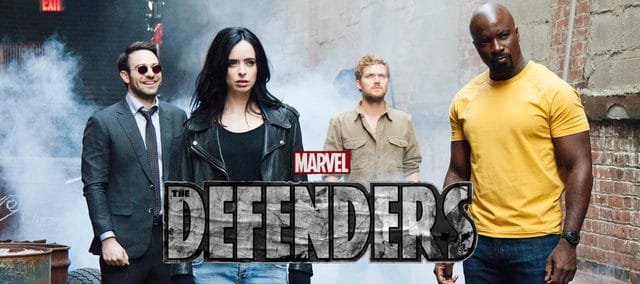 Ever since Marvel hit it big with Iron Man in 2008, there has always been the question of exactly how much wind the mega-franchise had in its sails. Sure, Iron Man, Captain America, Hulk and Spider-Man were always going to do just fine, but what about The Avengers? The Guardians of the Galaxy? Ant-Man?
The one thing that always seemed doomed to fail — as much as anything Marvel makes is capable of failing — It was going to be their small-screen endeavors: specifically their partnership with Netflix. Surely their adult-oriented TV series on a single, restrictive platform based on the adventures of C-string heroes wasn't going anywhere in a hurry. I mean, yeah, people love Daredevil, but who among even devoted marvelphiles knew, let alone cared, who Jessica Jones, Luke Cage and Iron Fist were? How could these disparate series possibly gain enough traction for their own Avengers-styled crossover? How could they possibly recover after how disappointing Iron Fist was immediately leading into The Defenders?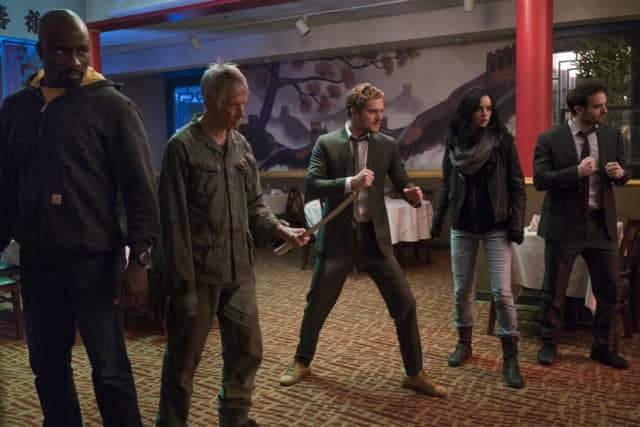 As it turns out, the presumed problems surrounding Marvel's Defenders crossover were never as big as people assumed them to be. Daredevil's two seasons were back-to-back successes. Luke Cage is the highest rated release in the entire MCU, beating out even fan favorites like Iron Man and The Avengers. Jessica Jones has the entire mega-franchise's hands down best villain. And for all the bluster surrounding its release, even Iron Fist did well enough to score a second season.
Sure, the road to The Defenders didn't run nearly as smoothly as Marvel's big-screen franchises, but they corrected their mistakes at every turn and provided a uniquely mature experience that genre fans down on the company loudly complained about not getting elsewhere in the comic publisher's catalog. Netflix proved to be a fruitful home for smaller name heroes with a decidedly harder edge to them, and audiences, in turn, flocked to them.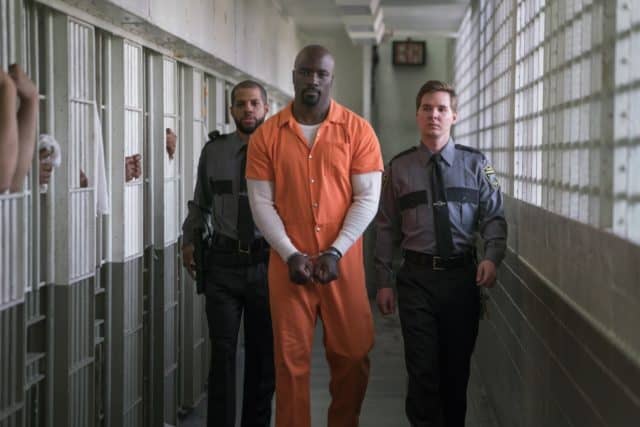 The Defenders itself is not different in this regard to any of the series that came before it. Its creators took a hard look at the series that came before it, weighed what worked against what didn't, and adjusted everything accordingly. They even fixed the problems with Iron Fist, and that series was always going to be the narrative cornerstone of The Defenders' Ninja-coated plot.
Between the four protagonists and their individual supporting casts, The Defenders has a lot more going on than Marvel's typical outing on Netflix. It never suffered a mid-season lull that marred so many of its lead-in series. By combining villains from across the heroes' other appearances into the five fingers of The Hand, it was able to bank on our familiarity with the characters and not spend introducing each of them individually. And by condensing its overall run to a mere ten episodes, there it never allowed itself the chance to get away from what was important.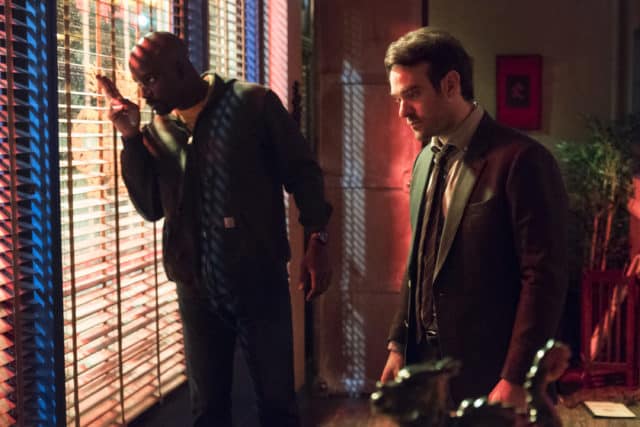 Even the baggage each series brought into the crossover — characters and plot line that didn't work the first time around — were made to fit how they needed to here. The Hand went from some abstract entity into a tangibly malicious criminal entity. Elektra went from Murdock's on-again / off-again love interest to the Hand's on-the-ground bad guy and eventual end boss. Danny Rand's whiny hipster aesthetic was consistently privilege-checked by every other major character in the franchise: a move that was especially satisfying when "The Immortal Iron Fist" had a candid sit-down with "The Hero of Harlem."
What could have been a potential disaster for Marvel — especially given how much of the series banked heavily on the gleefully maligned Iron Fist —managed to stitch everything together into a crossover that was somehow greater than the sum of its parts. It even managed to survive all the false-starts it inherited from the narratives building into it.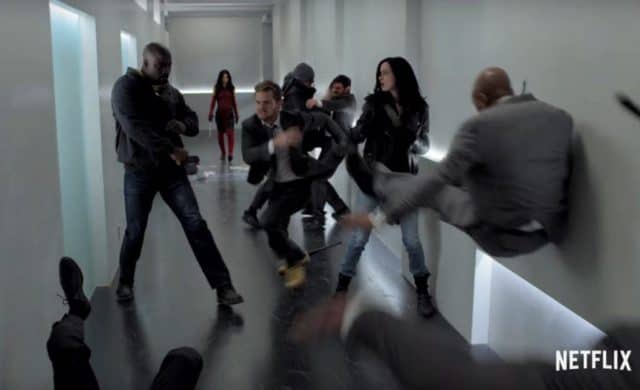 For instance, with all of the high-end ninjas jumping around, undead, emotionally-charged Elektra wasn't the least bit necessary. Alexandra was really just a pale take on D'Onofrio's much more charismatic Kingpin. Given how much of a commanding presence he had in Daredevil Season 2, The Punisher's absence was acutely felt throughout the crossover's runtime. And did we really need half the main cast to come from Hell's Kitchen?
In the end, however, The Defenders is just as good as any of the component series that preceded it. It smartly understood that the reason to watch these crossovers in the first place is all the fun that can be had by simply having these characters in the same room together, and always kept that clearly in frame. Despite whatever failings could be laid at its feet, it is a must-watch for anybody subscribed to the streaming service.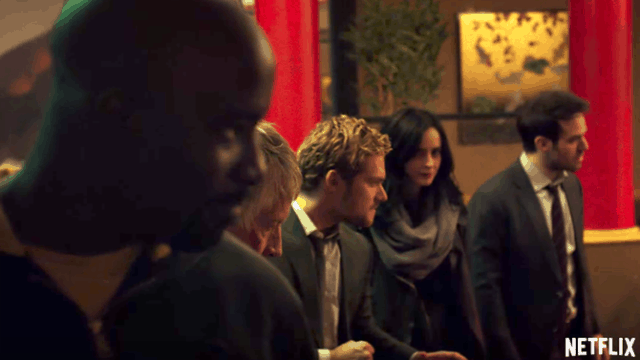 Rating: 5/5
Buy on BluRay: A Must-Own for Any Marvel Fan
Save