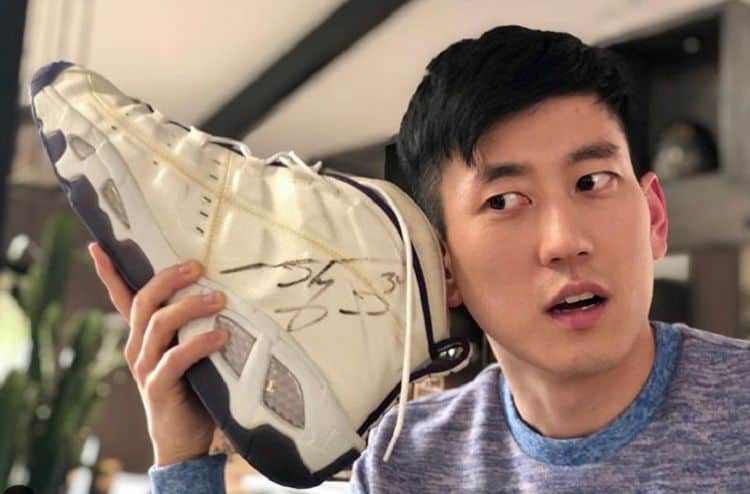 Jake Choi is a Korean-American actor. Generally speaking, he is known for being one of the main cast members on Single Parents. However, Choi has had a wide range of other roles in a wide range of other projects as well. Here are 10 things that you may or may not have known about Choi:
1. Born and Raised in Elmhurst
Choi was both born and raised in Elmhurst, which is a neighborhood that can be found in the borough of Queens. It is interesting to note that the neighborhood has seen a number of name changes. First, it was called Middenburgh by the initial European settlers. Second, when the British took over, Middenburgh was renamed New Town and then Newtown. Third, a short while before New York City incorporated Queens, the residents renamed the place to Elmhurst because they didn't want to be associated with the very polluted and thus very unpleasant Newtown Creek.
2. Korean-American with Working-Class Roots
Background-wise, Choi is a Korean-American raised by a single mother who came from the working class. In a sense, this makes him an excellent reminder of the existence of an entire segment of Asian-Americans who receive very little attention from either the media or anyone else. After all, Asian-Americans are often associated with higher education and thus careers that call for higher education, which overlooks the fact that there are plenty of working-class Asian-Americans out there.
3. Went to Yonsei University
It seems safe to say that Choi has an excellent understanding of the Korean language. For proof, look no further than the fact that he studied at Yonsei University, which is one of the three most prestigious institutions of higher education that can be found in South Korea. It is interesting to note that while Yonsei students are no longer required to be Christian, Yonsei University is very much an institution with a Christian character as well as Christian roots.
4. Basketball Player
Choi is a basketball player. When he was in high school, he was a participant in the AAU, which is a U.S.-based amateur sports organizations that focuses on amateur basketball as well as other amateur sports. Later, Choi played for Yonsei University. Even later still, Choi played in the Korean Basketball League. As for why Choi is so fond of basketball, he was inspired to an extent by Michael Jordan, though he was very athletic even before he started play basketball.
5. Big Fan of Tupac
It is interesting to note that Choi's first role model was Tupac. In part, this was because Tupac was "very gangster," which appealed a great deal to him when he was growing up as an Asian-American boy in Queens. However, Choi also noted Tupac's respect for women, which seems to be something that he shares.
6. Has Nine Tattoos
Speaking of which, Choi was inspired to get tattooed because of Tupac. The first tattoo that he ever got was his grandmother's name, date of birth, and date of death. However, Choi went on to get another eight tattoos, which was the result of deliberate pacing on his part because he found getting tattooed to be "very addicting." Nowadays, he still has his nine tattoos. As a result, whenever Choi has to play a more clean-cut character, he has to cover them up with either a long-sleeved shirt or some other suitable piece of clothing.
7. Surprised By His Mother's Support For His Career Choice
Choi has stated that he was surprised by his mother's support for his choice to become an actor. In part, this was because she wanted him to become either a doctor or a lawyer because those careers were much better ways to make money. However, it should also be noted that she was resentful that he gave up golf in preference for playing basketball when he was young because he was apparently quite good at the former, with the result that she would bring up the subject from time to time for the next 5 to 10 years. As such, Choi was surprised when his mother just told him to work hard when he told her that he wanted to be an actor.
8. Has Encountered Racism in His Career
Perhaps unsurprisingly, Choi has encountered a fair amount of racism in his career. In particular, he has commented upon the desexualization of Asian men in American media, which he finds to be particularly perplexing because one of the first sex symbols of the American film industry was Sessue Hayakawa in the 1910s and 1920s. With that said, it is interesting to note that Choi has speculated about the racism being connected to sexism. Essentially, he speculates that an Asian woman can be with a white man because that isn't threatening to the more insecure segments of a straight white male audience, whereas the same can't be said for the reverse.
9. Wants to Play Either a Boxer or a Basketball Player
When asked about his dream role, Choi answered that he wants to play either a boxer or a basketball player. As for why he wants to play a boxer, the reason is that it is such an unusual sight in American media, meaning that he thinks that it could cause interested individuals to become aware of more possibilities than what they were aware of thanks to the subtle but nonetheless very real power of mass media. As for why Choi would want to play a basketball player, well, it seems safe to say that it is because of his passion for the sport.
10. Is Sexually Fluid
Choi has stated that he is sexually fluid. However, he just says that he is bisexual much of the time because that saves him the need to explain his sexual orientation in further detail, thus making a convenient if not 100 percent accurate answer. If anything, Choi feels that he is closer to being pansexual rather than being bisexual.