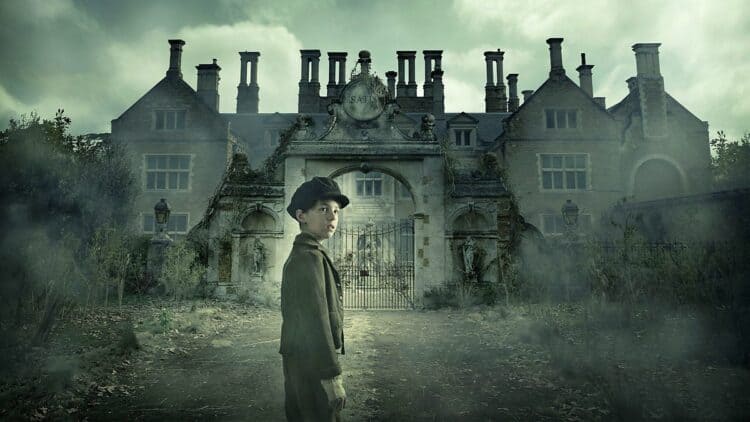 An upcoming British TV series featuring an Oscar-winning actress is set to drop on BBC and FX this year. Great Expectations is an upcoming period drama based on the novel of the same name by Charles Dickens. The show is developed by Steven Knight, who previously worked on Closed Circuit, Dirty Pretty Things, and Eastern Promises. The president of FX Entertainment, Eric Schrier, expressed his excitement over this upcoming project, according to Deadline, commenting: "FX is honored to begin the next chapter of collaboration with Steven Knight, Ridley Scott, Tom Hardy and their teams as they reunite for this modern adaption of Charles Dickens' Great Expectations. Their inaugural Dickens adaptation, A Christmas Carol, was a great success both creatively and commercially. We want to thank our partners at the BBC, Scott Free and Hardy Son & Baker for their support and can't wait to get to work on this project." The show is set to feature an impressive list of performers. If you want to learn more about the actors appearing in this show, read ahead. Here are the cast members of the upcoming TV series Great Expectations.
Olivia Colman
Olivia Colman stars in Great Expectations as Miss Havisham. Olivia Colman is an English actress who has enjoyed a long and successful career in film, television, and theater. She is perhaps best known for her portrayal of Queen Elizabeth II in the Netflix drama The Crown, for which she won a Golden Globe Award for Best Actress in a Television Series – Drama. Colman's other notable credits include the films The Favourite and Murder on the Orient Express, as well as the television series Broadchurch. In 2019, she won an Academy Award for Best Actress for her performance in The Favourite. Colman is a highly acclaimed actress who has earned numerous awards and nominations throughout her career.
Fionn Whitehead
Fionn Whitehead is a British actor who made his acting debut in the ITV miniseries Him. He subsequently starred in the film Dunkirk and appeared in Black Mirror: Bandersnatch. Whitehead began his career as a child actor, appearing in various stage productions. His breakout role came in 2017 with his starring role in Dunkirk. The film was a critical and commercial success, and Whitehead's performance received praise from critics. In 2018, he appeared in the Netflix film Black Mirror: Bandersnatch. The following year, he appeared in movies like Inside No. 9, The Duke, Don't Tell a Soul, and Voyagers. Whitehead is set to appear in an upcoming movie titled Emily, which is currently in post-production.
Ashley Thomas
Ashley Thomas will be portraying Jaggers in the upcoming series Great Expectations. Ashley Thomas is a British actor and rapper who is best known for his stage name Bashy. He was born in London in 1985 and began his career in music before transitioning into acting. Thomas has appeared in multiple films and television shows, including Adulthood. He is also a successful recording artist, with two studio albums to his credit. He is an inspirational figure who has overcome a difficult childhood to achieve success in multiple fields. Bashy has 106,000 followers on Instagram as of writing.
Johnny Harris
Johnny Harris is set to portray Magwitch in the upcoming series Great Expectations. Johnny Harris was born on 3 November 1973 in Lambeth, England. He is an English actor best known for his roles in film and television. Harris began his acting career in the theatre, appearing in several West End productions. Since then, he has appeared in a number of films and television series, including Jawbone, This is England '86, A Christmas Carol, The Salisbury Poisonings, Medici, Troy: Fall of a City, Fortitude, Monsters: Dark Continent, The Fades, Welcome to the Punch, and London to Brighton.
Shalom Brune-Franklin
Shalom Brune-Franklin stars in Great Expectations as Estella. Shalom Brune-Franklin was born in England in 1994, but she moved to Australia with her family at a young age. After completing high school, she enrolled in the National Institute of Dramatic Art in Sydney. She made her screen debut in 2014 with a role in the Australian series Doctor Doctor. The following year, she appeared in an episode of the British series Our Girl. In 2016, she landed a lead role in The State, a praised BBC drama about Daesh/ISIS. More recently, she has appeared in Line of Duty and The Tourist. Shalom Brune-Franklin is a rising star who is quickly making a name for herself in the television industry.
Hayley Squires
Hayley Squires is set to portray Sara in Great Expectations. She is an English actress and playwright best known for her work in the Ken Loach film I, Daniel Blake. She was born on April 16, 1988, in Forest Hill, South London, England. Squires made her television debut in 2012 with a guest appearance on the popular series Call the Midwife. Since then, she has appeared in a number of other television shows and films, including Southcliffe (2013), Complicit (2013), Blood Cells (2014), A Royal Night Out (2015), and Murder (2016). In addition to her work in film and television, Squires is also a respected stage actress. Her debut stage appearance was in the play, Vera Vera Vera, which was produced by the Royal Court Theatre in 2012. Squires is a multi-talented artist who continues to impress audiences with her work in both film and theatre.
Owen McDonnell
Owen McDonnell will play the role of Joe in Great Expectations. He is an Irish actor primarily known for his work in television. He was born in Galway in 1974 and began his career appearing in various stage productions. In 2007, he landed his first major role on the RTÉ Television series Single-Handed, playing the part of Garda Sergeant Jack Driscoll. He went on to star in the BBC series Killing Eve, playing the role of Niko Polastri. McDonnell has also appeared in a number of films, including Women on the Verge and Three Families. Owen McDonnell is an accomplished actor with a diverse range of credits to his name.
Trystan Gravelle
Trystan Gravelle is a Welsh actor who has appeared in a number of theatre, film, and television productions. He is perhaps best known for his role as Baldwin Montclaire in the television series A Discovery of Witches. Gravelle was born in Cardiff, Wales, on 4 May 1981. He trained at the Royal Academy of Dramatic Arts before embarking on his acting career. In addition to A Discovery of Witches, Gravelle has appeared in the series Baptiste, Britannia, and Quiz. He will also be appearing in the upcoming The Lord of the Rings: The Rings of Power. Throughout his career, Gravelle has demonstrated his versatility as an actor, tackling a wide range of roles. This has won him acclaim from both critics and audiences alike.
Matt Berry
Matt Berry will be playing the role of Mr. Pumblechuck in the series Great Expectations. Matt Berry is a British actor, comedian, musician, and writer. He is best known for his roles in comedy series such as The IT Crowd, Garth Marenghi's Darkplace, The Mighty Boosh, Snuff Box, What We Do in the Shadows, and Toast of London. Berry has also appeared in a number of films and television dramas, including Christopher Robin, An Evening with Beverly Luff Linn. In addition to his acting career, Berry is also a successful musician. He has toured with several bands including Jonas 3 and the Maypoles and has toured extensively throughout the world.
Tell us what's wrong with this post? How could we improve it? :)
Let us improve this post!