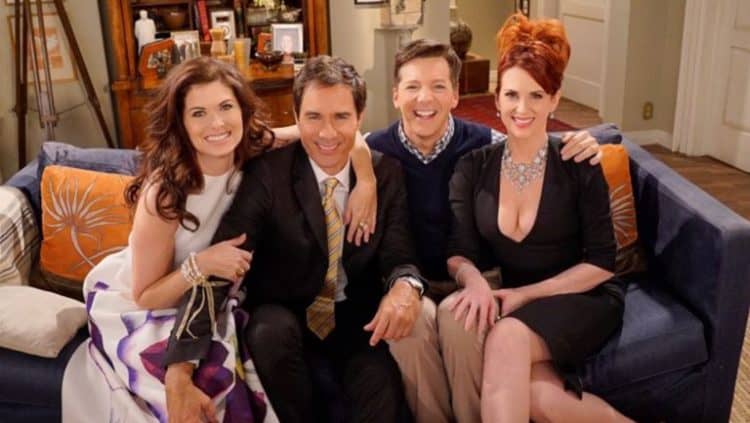 Sitcom revivals certainly aren't anything new, but they're becoming increasingly popular. Over the last several years, we've seen quite a few old sitcoms get second chances – especially those that were popular in the 1990s and early 2000s. The trend doesn't seem to be slowing down any time soon, either. Almost every week, it seems like there's an announcement about another old show being brought back to life. However, even though many of these shows have great legacies and dedicated fan bases, very few of them ever live up to the success of the original. In fact, many revivals fail after just a couple of seasons. Let's talk about why sitcom revivals usually fail.
They Don't Know Their Audience
One of the biggest challenges that lots of reboots face is understanding what audience to appeal to. For example, if a show that appealed to teenagers in the 90s gets a reboot, should it appeal to those same people (who are now adults)? Or, should it appeal to today's teenagers (who may have never even heard of the original show)? Finding this balance has proven to be incredibly difficult to find and many revivals end up appealing to the wrong audience altogether.
The Nostalgia Tends To Be Short-Lived
When old shows are revived, nostalgia is usually the main reason. While it's true that many people love those warm and funny nostalgic feelings, they can only last for so long. Oftentimes, people think they want an old show to come back, but once those feelings wear off, they don't want anything to do with it. The harsh reality is that sometimes these old shows aren't actually as good as people remember them to be, and revivals end up being a reminder of that. Producers have to find a way to appeal to people's nostalgia while also making sure the show has what it takes to survive beyond that.
Making Too Many Changes
The whole point of a revival is that it is breathing new life into something that people already know and love. While creativity and improvements are usually welcome, viewers tend to get annoyed when revivals make too many changes. After all, if lots of details are completely different, producers would've been better off just making a new show. Unfortunately, these changes aren't always avoidable. For instance, if the original cast members can't return, revivals have no choice but to switch things up.
Not Making Enough Changes
Not only is making too many changes bad for business but not making enough can have the same effect. It's obviously understood that revivals are going to borrow a lot of things from the original. At the same time, though, no one wants to feel like they're watching the exact same thing twice. If a show is too close to the original, viewers are disappointed by the lack of creativity. Plus, if the show is too similar to the original, people might as well just go back and watch the one they're already familiar with.
There A Reason Why The Shows Were Canceled The First Time
Let's be honest, everything has to come to an end eventually, and TV shows are no exception. Even though lots of people get really attached to their favorite characters, it's important to understand that these characters' lives can't go on forever. Every show reaches a point where it's run its course, and that's usually the case for shows that are eventually revived. When these types of shows come back, it often puts a damper on their legacy because
Change In Viewers' Expectations
Timing is everything. The reality is that sometimes the timing just aligns perfectly for a show and it's not possible to recreate the magic years later. Additionally, people's idea of what's 'good' tends to change over time. Just because a show was good 20 years ago doesn't mean it will resonate with today's viewers. There are also lots of shows out there that flat out haven't aged well.
Not Enough Time In Between The Original And The Revival
Another reason why revivals tend to crash and burn is that producers/networks don't let enough time pass before trying to bring the show back. When HBO Max decided to bring Gossip Girl back in 2021, many fans thought it was a little too soon seeing as how it hasn't even been a decade since the original one ended. When reboots come out too close together, people tend to lose interest because they haven't even had time to want the original back.