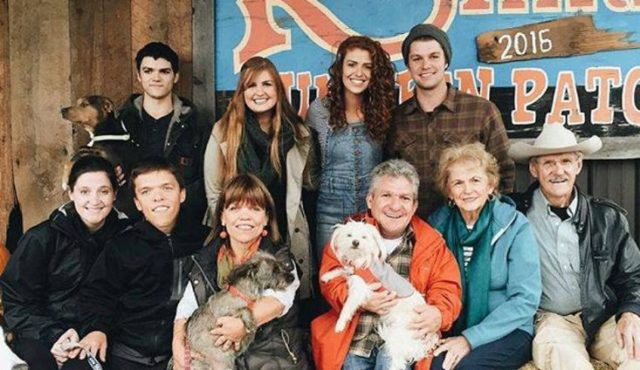 It's hard to believe that it's been 12 years since we first met the Roloff family. When TLC first aired the show Little People, Big World, we weren't entirely sure what it was we were getting. The appropriateness of the show was even in question. Was it okay to have a show about little people? Apparently, it was more than okay. The Roloff family showed us all what kind of a beautiful life you could live as a little person–and how normal it can be, more than anything. They went through the same joys and lows in life just like everyone else.
It was entertaining to watch the Roloff family's farm life, not because they were little, but because they were just different. In fact, their farm has become a popular tourist destination since the show aired. In 2010, TLC announced the sixth season to be the show's last. Fans enjoyed several specials on TLC after the last episode aired, and there was enough demand for the show for TLC executives to reconsider starting it back up. Sure enough, a seventh season was released three years later on October 2013, and Little People, Big World has been going on ever since.
Now we're up to season 13, and so much has changed for the Roloff family. The show started with just Matt, Amy, Jeremy, Zach, Molly Jo, and Jacob. Since then, we've had marriages, births, and a divorce. The season 13 premiere showed Zach and his wife Tori adjusting to life as new parents. We also saw Jeremy and his very pregnant wife Audrey getting a new home, as they also get ready for the birth of their first child. It was wonderful to see these young men take on the roles of parents after having watched them grow up on screen. They definitely have their hands full, and Jeremy is surely feeling the pressure, as the baby's due date gets closer. Their house is not nearly finish.
We also saw Matt and Amy continue to navigate their relationship as divorced parents. We were saddened when they announced their divorce back in 2015, but we knew that they were going to work through it no matter what it took. We saw the couple still living together in their farm. They discussed how divorce has changed their lives. Amy also discussed the possibility of moving away from the farm. This may be due to some more friction between her and Matt that might unfold as the season goes.
With Father's Day coming in a couple of months, the entire family is busy with preparations for a celebration. Tori had her own surprise planned for Zach, and she kept herself occupied with the baby and the planning. Matt also took part in planning a barbeque to celebrate. All the while, Audrey was having some difficulty with her pregnancy that got her and her husband worried, but it turned out to be nothing too serious.
The Roloff family has gone through so much, but their love continues to grow as their family grows. We're sure to see some drama unfold along the way, but we're also ready to share in the happy moments that will come. Little People, Big World airs every Tuesday at 9 p.m. on TLC.
Tell us what's wrong with this post? How could we improve it? :)
Let us improve this post!