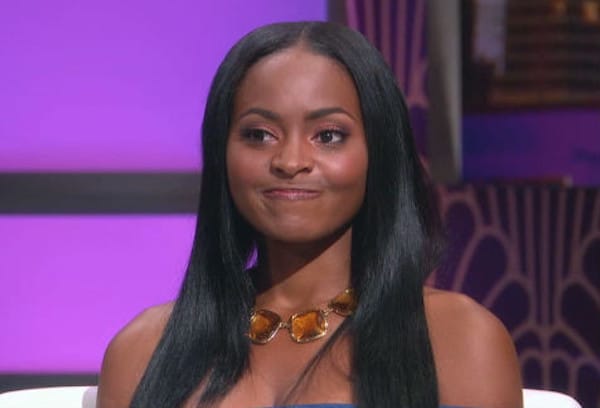 There are those who should be familiar with the VH1 show Basketball Wives, which is focused on a cast of women who are either the wives, the girlfriends, or other women who have been linked in a romantic sense with NBA players. After all, while the initial show came to a conclusion in October of 2013, it started up once more in April of 2017. However, while there is a very small number of cast members who have been with Basketball Wives from the beginning to the present, there are others who have since left the show. Due to this, it is natural for people to be curious about what has happened to them, with an excellent example being Royce Reed, who was a member of the main cast from Season 1 to Season 4.
For those who don't remember her name particularly well, Reed is the mother of a son named Braylon Joshua Robert Howard, who was born in November of 2007. She had her son with her one-time boyfriend Dwight Howard, thus explaining how she managed to make it onto Basketball Wives. Primarily, she seems to be best-known for being a TV personality, as shown by her appearances on both Inside Edition and Basketball Wives. However, she does seem to have been involved in other things since her departure, which might prove interesting information to those who remember her role on Basketball Wives with fondness.
Whatever Happened to Royce Reed from Basketball Wives?
For starters, there were a lot of rumors that Reed had been booted from Basketball Wives. However, Reed has claimed that wasn't the case, which is supported by her threats to leave the show before the releases of Season 3 and Season 4. Instead, it seems that Reed had become fed up with the nature of Basketball Wives, which wasn't what she had expected.
In short, Basketball Wives was a project that was apparently pitched to her as well as her co-stars as being much more harmonious in nature than what it has turned out to be. Supposedly, the project was going to focus on their successes as businesswomen in their own right, but as it turned out, Basketball Wives turned into exactly the kind of drama-fest that most people expect from successful reality TV shows. Unfortunately, while that kind of drama might have been appealing for the viewers, it was much less fun for Reed and the rest of the cast members, who experienced constant infighting as well as various other kinds of negative interaction. Due to this, it is no wonder that Reed became less than enthused about the whole thing, meaning that the chances of her making a return to it at some point in the future are pretty low barring some kind of unforeseen change.
This is particularly true because Reed has been keeping busy. For example, she has put a fair amount of time, effort, and other resources into building up her dance company, which has managed to find a measure of success but has nonetheless experienced its share of drama along the way. This can be seen in how the dance company was evicted from the building that it was using in 2015, which actually resulted in a bit of back and forth between Reed and her landlord. One exchange involved Reed complaining about the poor plumbing of the building, while the landlord retorted that the plumbing issues were caused by too many tampons in the tank. Whatever the cause, the drama hasn't stopped the dance company from continuing on, which is something that says a lot in its own right.
Besides her dance company, Reed seems to have taken up acting as well. In short, she has a role in a movie called First Lady besides some other figures that people who pay a lot of attention to reality TV shows might recognize. Said movie was released in 2018, meaning that it might be worth checking out for people who are particularly curious about what Reed has been up to ever since her departure from Basketball Wives. On top of this, it remains to be seen whether Reed will pursue any other acting roles as time passes, which could prove interesting if she does indeed choose to step in that direction.