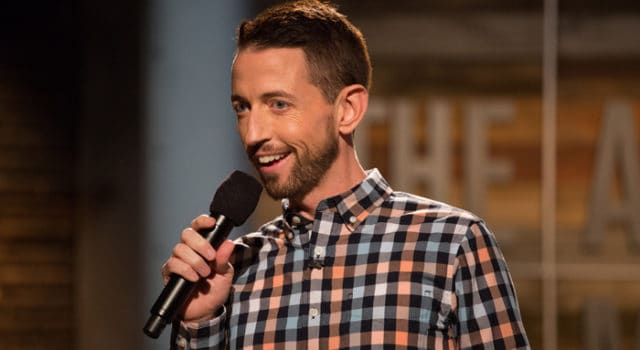 Neal Brennan, the co-creator of Chappelle's Show is one of those entertainers and comics who seems to be on TV everywhere — even if you don't realize it. He is the voice of the ads for Samsung phones, and with these there seems to be a new ad each week. He is also the director of Nike ads, and of course, Chappelle's Show, which is on a continuous loop on Comedy Central.
The Driving Force Encouraging Brennan to Do More
One of the main driving factors behind Brennan's latest endeavor is to break into the world of late-night TV. With Dave Chappelle continuing his stand-up series with Netflix, comedian and writer Neal Brennan is taking this opportunity to create an all new show, to be aired by Fox. This show is said to be in the form of a late-night program. Currently, the series doesn't have a name, and only recently was presented to executives. However, there are rumors that it is under consideration to be ready for release by the Spring of 2018.
Focus of the All New, Late-Night Show
The series is said to be a weekly gig where Brennan is going to serve as the executive producer, writer and host. The focus of the series is said to be on both political and cultural subjects, with both "man on the street" segments and sketches. Fox ordered the initial presentation, which is a company that has not tried to create a late-night style show since back in 2009, when "The Wanda Sykes Show," was aired.
With more and more late-night shows being featured in big news headlines for political topics and gimmicks, it looks as though Brennan is trying to get two things done with one attempt — and serve Fox both.
What is the Potential Success of this New Show
According to critics, this isn't a totally unprecedented concept. HBO has found quite a bit of success with "Last Week Tonight With John Oliver," which recently got an Emmy. The project proposed by Brennan sounds similar; however, the man on the street segments and sketches give it more of a "Chappelle's Show" vibe that will create a different vibe than what is seen with John Oliver's show.
While he is known for his work on "Chappelle's Show," Nick Brennan also worked as the writer for "Half Baked," and received writing credits for programs including "All That," Saturday Night Live," and "The Daily Show." With that packed of a resume, it isn't too difficult to see why the executives at Fox are willing to give his new show idea a try and see what can come of this project.
Is Fox Competing for a New Timeslot?
If the late-night project proposed by Brennan is ordered as a series, it is going to put Fox in the contention with other big-name networks who are already successful in the late-night TV slot. With that in mind, the competition it presents will be measured because NBC, ABC and CBS all air their late night programs each night.