Maximillion Cooper is a British entrepreneur, race car driver, skateboarder, fashion designer, and serial philanthropist. He began his career journey in the fashion industry as a designer and his commitment to his craft has yielded tremendous results. Cooper is the founder of Gumball 3000 – a conglomerate of companies and multiple business ventures, including a clothing brand. Gumball 3000 also oversees the famous annual 3,000-mile celebrity motor rally on public roads.
Through Gumball 3000, Maximillion Cooper has touched many lives with proceeds from the company's annual auction. Aside from his philanthropic gestures and thriving career, Cooper is also popular for his love life. He is married to one of the most accomplished musicians in the United States. Keep reading for all the facts you probably didn't know about the Gumball 3000 boss and his family.
Biography of Gumball 3000 Founder, Maximillion Cooper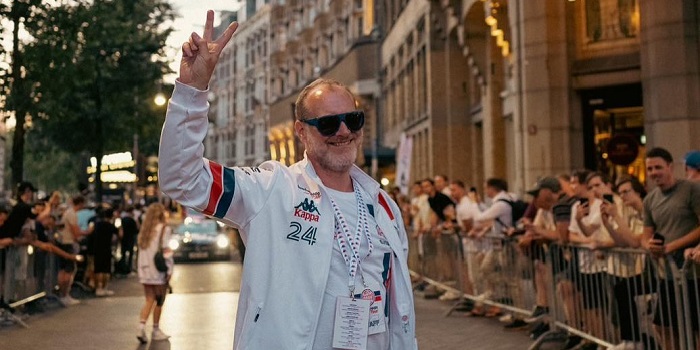 Of British ancestry, Maximillion Cooper was born on June 7, 1972, in Staffordshire, United Kingdom. Cooper was born to a professional sculptor and painter father, Johnnie Cooper. His mother, on the other hand, is a calligraphist. Through his parents, Cooper hails from a Caucasian background.
Maximillion Cooper grew up in the United Kingdom alongside his sister, Kitty Cooper. He has always been a fashion enthusiast, a passion he pursued academically. Cooper studied at Saint Martins College of Arts and Designs in London where he sharpened his skills in the Fashion Communication & Promotion department.
Before Gumball 3000, Maximillion Cooper was a Fashion Designer and Race Car Driver
True to his passion for design, Maximillion Cooper began his career journey as a fashion designer. His early years were spent getting immersed in street culture which played a part in the success he now enjoys. During this time, he tried several things, including skateboarding, freestyle BMX, graffiti, and competing as a race car driver. His experience as a car racer inspired the launch of his company, Gumball 3000.
Maximillion Cooper founded Gumball 3000 in January 1999. Based in London, in the United Kingdom, the company embodies multiple business ventures, including an apparel brand. Gumball 3000 has collaborated with other big brands such as Giorgio Armani, Addidas, Puma, and Nixon to mention a few. Cooper is also the brain behind the annual celebrity motor rally that covers 3,000 miles across public roads. The event has been graced by celebrities such as Usher, David Hasselhoff, and Deadmau5.
Maximillion Cooper has executive-produced some documentaries and television shows such as Rally On (2012) and 3000 Miles (2007). He also produced nine episodes of Gumball 3000 in 2009 and Gumball 3000: Number 13 in 2012. The latter is the 13th Gumball 3000 film released in 2012. It follows MTV's Dirty Sanchez stars Lee Dainton and Matthew Pritchard during the annual 3000-mile road trip.
What Is Maximillion Cooper's Net Worth?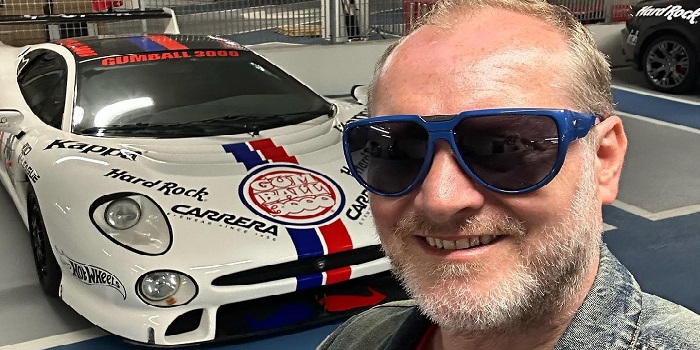 Maximillion Cooper made his money by exploring his passion for fashion, cars, and entertainment. His company, Gumball 3000 has ventured into these fields. Nonetheless, the bulk of his wealth comes from his apparel business. Though rumored to be a billionaire, Maximillion Cooper's net worth is estimated at $60 million. Aside from splurging on the luxuries of life, Cooper is a serial philanthropist. He spends big on the Gumball 3000 charity organization to help underprivileged kids in the United Kingdom. The ardent businessman organizes auctions annually to raise money for charity.
Maximillion Cooper Is Married To American Rapper Eve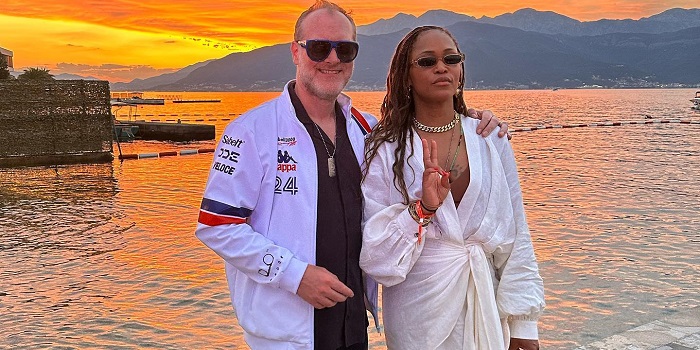 Eve and Maximillion Cooper met at a Gumball 3000 rally in 2010 and began dating. Their courtship lasted about three years before the couple got engaged on December 25, 2013. Cooper married Eve on June 14, 2014, in Ibiza, Spain. Their wedding took place at Cola Jondal Beach at the end of the annual Gumball 3000 rally.
The couple welcomed their first child, a son named Wilde Wolf Fife Alexander, on February 1, 2022. Their bundle of joy arrived after several efforts to have a child in the past. Eve is also a stepmother to Cooper's four children from his previous marriage to American entrepreneur Julie Brangstrup. Cooper's first wife is the founder of Cash & Rocket – a platform that facilitates donations to different charities overseeing the affairs of women and children.
Maximillion Cooper and Julie Brangstrup were married from 2003 to 2010. The seven-year-long marriage produced four children before it ended in a divorce. Aside from Wilde Wolf Fife Alexander, Cooper has an older son named Cash Cooper, born on January 24, 2006, with his ex-wife. He also has three daughters – Lotus Cooper who was born on June 12, 2002, Jagger Cooper – born on September 23, 2003, and Mini Cooper – born on July 15, 2008.