Michael Allio and Danielle Maltby had a connection that resonated with fans of The Bachelor franchise in Bachelor in Paradise Season 8, which aired from the 27th of September to the 22nd of November 2022. Although they didn't get engaged on the show, Allio and Maltby's resolve to pursue a relationship outside the BiP's secluded paradise in Mexico has been a great source of inspiration, especially for people hoping to find love a second time. Since the season finale, which saw Allio give his rose to Maltby, their romance and commitment towards each other has been all shades of beautiful, to the delight of the Bachelor in Paradise fandom.
A business owner from Akron, Ohio, Michael Allio was first introduced to the franchise in 2021 as a contestant on The Bachelorette Season 17, starring Katie Thurston. His BiP partner Danielle Maltby, a neonatal nurse from Nashville, Tennessee, contested on The Bachelor Season 21, starring Nick Viall. She was also one of the 33 contestants in Bachelor in Paradise Season 4, which premiered on the 14th of August 2017. Having found solace in each other, here's how the match made in Mexico has fared since Michael Allio and Danielle Maltby left the BiP paradise together.
Michael Allio and Danielle Maltby Met In October 2022
Needless to say, the couple met on the set of Bachelor in Paradise Season 8. While Michael Allio was a part of the show from the first week, Danielle Malby joined in Week 2. Before her arrival, Allio had connected with Sierra Jackson, a yoga instructor from Dallas, Texas, who debuted on The Bachelor Season 26, starring Clayton Echard. Allio and Jackson seemed to be a good match, but the former's unwillingness to have a committed relationship made the latter quit on Week 2, the same week Malby arrived at the beach. Wells Adams, who returned as the bartender for Season 8, claimed he's the matchmaker that paired off Allio and Malby.
In an October 2022 tweet, Adams disclosed that he "…told @MichaelAllio (he) had someone for him and then walked up the steps of paradise, welcomed @daniellemmaltby and told her to go find Michael." Adams might have set the wheels in motion for the two, but he probably didn't expect an instant connection between them. Upon arriving at the beach, Maltby asked Allio out on a date which he later described as the "last first date" of his life. The date marked the beginning of their relationship; they had their first kiss on the date, which gave Allio reasons to remain on the show instead of returning home to his son.
They Bonded Over A Tragic Past Involving Their Former Romantic Partners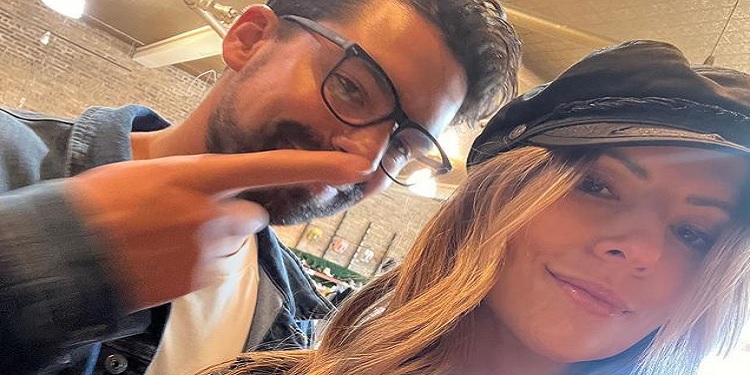 Michael Allio and Danielle Maltby's strong bond is rooted in their shared experience of love and loss. Allio was once married to Laura Allio, with whom he had a son named James. Laura died of breast cancer in 2019, leaving Allio with a deep sense of loss that Maltby understands. The neonatal nurse lost her fiance Nick Hagg in March 2011, three months after they got engaged. Marking his 10th death anniversary on Instagram, Maltby encouraged people grieving loved ones to pursue happiness. "…To anyone who has lost someone, … it's ok to be happy again. It's ok to laugh, even if it makes you feel like crap at first… Whoever you lost wants you to be happy," she added.
Maltby's grasp on how to deal with the loss of a romantic partner has likely contributed to the success of her relationship with Allio. The Ohio native acknowledged that in a November 2022 Instagram post that, in part, reads: "…We share a tragic past that we will carry with us forever but one that will never define us. As we look into our rearview with a smile and anxiously await what lies ahead, …I'm glad to be walking down this road less traveled with you. So where do I begin? How about (you) take my hand… (It's) time to light a fire with the love they left behind."
The BiP Couple Intends To Build A Future Together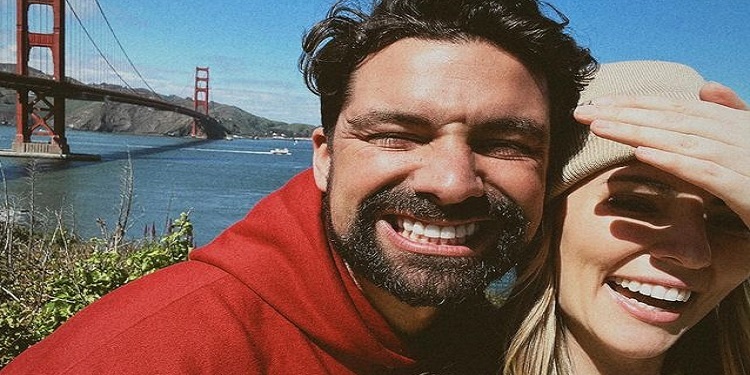 Michael Allio and Danielle Maltby have come a long way since they met on Bachelor in Paradise Season 8. At the season's reunion special, which aired in late November 2022, Allio and Maltby disclosed they are committed to building a serious relationship. The reunion saw Allio publicly proclaim his love for Maltby for the first time. He asserted that meeting the Tennessee native changed his life. "…Everything we've been doing since then has been getting better and better… I've only ever said I love you to one person in my life, but I love you," he declared.
Although surprised by Allio's public profession of love, Maltby stated that life has been "freaking wonderful" with Allio. Adding that she loves his son, James, Danielle Maltby revealed that she would relocate to Akron, Ohio, to be closer to Michael Allio and his son. She celebrated Allio on Father's Day in June 2023, praising him for raising an "incredibly witty, cute, yellow loving, smart, silly, crafty, un-marcusy (sic) human." By and large, Michael Allio and Danielle Maltby are very much in love and hopeful for a future together.