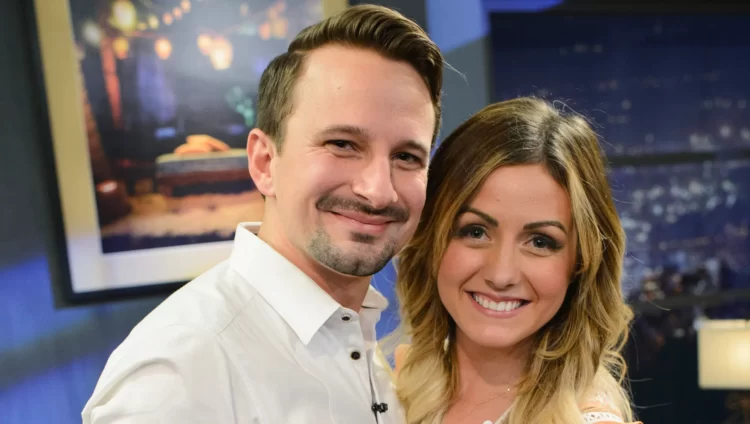 Finding love while dating two dozen or more men or women at the same time is rarely a recipe for true romance. Yet, we continue tuning in to see new Bachelors and Bachelorettes looking for love in all the wrong places. Truthfully, the places look lovely. It's the people who seem oh-so wrong. Regardless, a few famous Bachelor and Bachelorettes – and their love interests – have managed to find a happily ever after of their own. While only a few are still going strong (here's looking at you Trista and Ryan), some don't last forever.
It's always a sad moment to see the stars who seemed to have it all going for them fall apart. Two new women are looking for love on The Bachelorette in season 19, and we hope they find their true love. More importantly, we hope they keep their true love. We thought the following Bachelor Nation stars found theirs, but it didn't last. Which former Bachelor couples broke up and broke our hearts the most?
Carly Waddell and Evan Bass
Technically, they met on Bachelor in Paradise. In all fairness, no one saw this romance coming. Yet, when it happened, we all felt it was just right. He's a total goof, but so is she. They took things slowly at first, but their romance kept growing. He stuck it out and made Carly fall hard for him. They ended up leaving the show engaged, and their wedding was a beautiful moment for everyone who watched their romance. The announcement they were having their first baby was lovely. Then, they had a second baby. All seemed well in their life and their marriage, and then they divorced. Evan Bass went on to say that while they had a wonderful romance, it was not enough.
This couple could not find the right ground on which to land after paradise. He alludes to the fact that they struggled with communication in many ways. Expectations were not met. Their values were not discussed. He's a father of five – he had three kids with his first wife – and he even made a comment about that being something they didn't really consider in paradise. Coming into real life and navigating things without proper communication was tough for them.
Ashley Hebert and J.P. Rosenbaum
When she was on The Bachelor, she did not find love. She was, however, a perfect choice for the season 7 Bachelorette. She's smart, she's honest, and she was looking for love while in dental school. She found it with construction worker J.P., and they made it last against all odds. Some did not think they would make it, but they married in 2012. Eight years later, the couple announced they'd been separated for months. Ultimately, they could not make their marriage work after eight years and two kids. They filed for divorce. It broke everyone's heart.
She is someone lovely, and so is he. They are both down-to-earth and friendly. They didn't take anything too seriously, and they both wore their hearts on their sleeves. Their divorce was a slap in the face for all of us cheering them on. Thankfully, they continue to work well together to raise their kids. They speak very highly of one another when they talk about co-parenting, and that's all we can ask for if not their own happily ever after.
Grocery Store Joe and Kendall Long
When we met Joe Amabile – the man with his own grocery store – on The Bachelorette, we all fell a little bit in love. When he did not win Becca Kufrin's heart, we thought he might be the next Bachelor. He wasn't, but he did find love on Bachelor in Paradise…sort of. He found Kendall Long. He was clearly smitten from the start. She, well…she seemed a little less certain of her feelings for sweet, sweet Joe. She went back and forth in their relationship to the point that she kissed many men. She did decide that he was the one for her over the other men in Paradise, but they still broke up.
They ended up back together, and their relationship was going strong. Strong enough, in fact, that they decided to move in together in 2019. The couple moved into a shared home in Los Angeles, but they split again in 2021. Why? They seemed so happy, so where did it all go wrong? Grocery store Joe admitted that it was partially his own fault. Kendall made it very clear to him from day one she is a California girl – born and raised. She told him from the start that his native Chicago was not for her. She would not move there. He thought, as so many people do, that his partner would change her mind. When he finally realized that she was honest about not considering a move to his hometown, he realized they were not meant to be. It's the saddest, most honest break-up story we've heard.
Tell us what's wrong with this post? How could we improve it? :)
Let us improve this post!