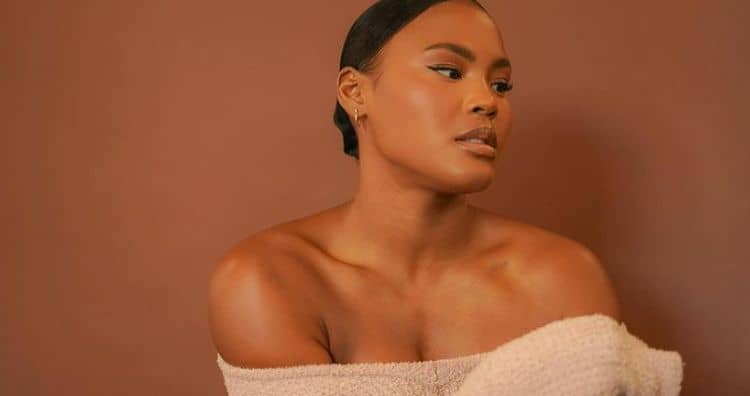 When it comes to the women cast to be part of The Bachelor, you can always expect a few things. Some dramatic women who appear to be there for the wrong reasons. Some women who do what they can do to make their lives work but can't seem to get it together in any capacity tend to come in packs, and there is always a couple of women who are into fitness and make it clear they have goals. Sierra Jackson has goals. She's also into fitness. She's also beautiful, and she also knows what she is looking for and what she wants. She's one of the 31 women who want to find love with Clayton Echard, but will she find it?
1. She's From Texas
This is a woman from the great state of Texas, where everything is bigger and better, according to those who are in the know. She's from the Dallas area, but we aren't sure if she's a native or if she's just been there for a portion of her life. Either way, she is proud to live there.
2. She is a Fun Woman
She said so herself in her Bachelor Biography. She's the fun one, and she loves to have a good time. She knows when to turn it off, but she also seems like the type who knows life is meant to be lived and enjoyed rather than taken seriously all the time.
3. She Loves Games
Not the dramatic kind, though. She's not looking to play games in life or in her relationships. She is, however, happy to play games with her man that involve going on a scavenger hunt or something else that might be competitive and fun. She sounds like the kind of person you plan a game night with.
4. She's a Yoga Instructor
Perhaps she's so happy because she gets to do the most amazing thing for a living. She is a yoga instructor. She gets to breathe, focus, and teach others to do the same on a daily basis, and that is such a cool thing to get to do for both your mind and your body.
5. She's Young
She's not the youngest of the women on the show, but she is on the younger side. While there is a 10-year age difference between the oldest and youngest (23 to 33), she falls right into the center and closer to Clayton's age than most.
6. She Loves Black Roses
Of all the things in the world she loves the most, a black rose is her favorite flower. She loves flowers, but they are so unique and special, and they are certainly not easy to find. She loves them, and she's happy to have them when she can find them.
7. She's a Traveler
When she has the chance, she's on a trip. Traveling is important to her, and she's someone who enjoys doing it as much and as often as she can. We don't know her favorite places to go, but we imagine that she is going to find a few new favorite places filming the show if she is given the chance to move on far enough for the travel portion of the franchise to begin.
8. She's Always Well-Dressed
Growing up, many of us were taught that being well-dressed is a sign of respect. Respect for yourself and respect for others when you attend a function or an event. Sierra seems like the type who understands this and appreciates this, and she's always going to be the woman at the party who is well-dressed. She values that, and it shows.
9. She's Ready to Get Married
She might love to play games, but she's not playing games right now. She wants a husband. She wants to get married. She's ready to move on with her life and do the things that she's been ready to do for some time now, and that is not a bad thing.
10. She Knows What She Wants
A man with goals and a man who supports her fall right at the top of her list. However, she is not interested in a man who doesn't take care of himself. She needs someone who has good hygiene. We'd like to think this is a basic concept all people have, but every time we're out in public we are reminded that basic hygiene is not something everyone places too much importance on any longer, so she's onto something with this.
Tell us what's wrong with this post? How could we improve it? :)
Let us improve this post!