Married At First Sight Season 14 couples were singles from Boston seeking to find a compatible romantic partner and ready to be Married at First Sight. Relying on relationship experts to match them with an ideal spouse, the Boston singles skipped all the stages of dating and began their relationship on-screen with a marriage. The season premiered in January 2022 and concluded in May with 19 episodes, including a two-part reunion special that chronicled the highs and lows of marrying a stranger. It was another exciting season riddled with heightened emotions and dramatic entertainment to the delight of the MAFS fandom.
The popular Lifetime reality television series has been experimenting marriage with singles across the United States since it debuted on FYI in 2014. Its unconventional approach to finding a life partner has had some success stories, including Jamie Otis-Hehner and Doug Hehner from Season 1. They have been married for nearly a decade with two children to show for it. However, at over 80 percent, Married at First Sight's failure rate mirrored in the fourteenth season is far greater. Now casting for its 18th season featuring singles from Chicago, all the MAFS Season 14 couples are divorced.
Alyssa Ellman and Chris Collette (Divorced)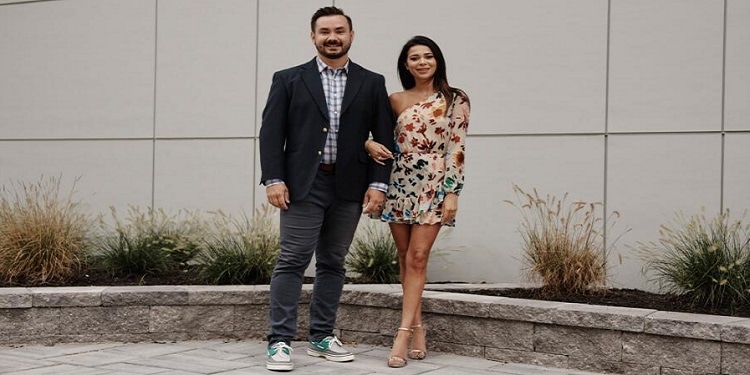 One of the most incompatible couples in the show's history, Alyssa Ellman and Chris Collette were the first MAFS Season 14 couple to part ways. They ended their marriage before Decision Day, as Ellman had no interest in experimenting with Collette. Viewers could tell she didn't find him attractive while they exchanged marital vows. Things didn't improve during their honeymoon, as she avoided Collette and often lashed out at him. From his previous relationships, Collette had observed that he was incompatible with his partners once the honeymoon stage phased out; with Ellman, he didn't experience that phase. He asked for a divorce two weeks into the experiment designed for eight weeks.
Noi Phommasak and Steve Moy (Divorced)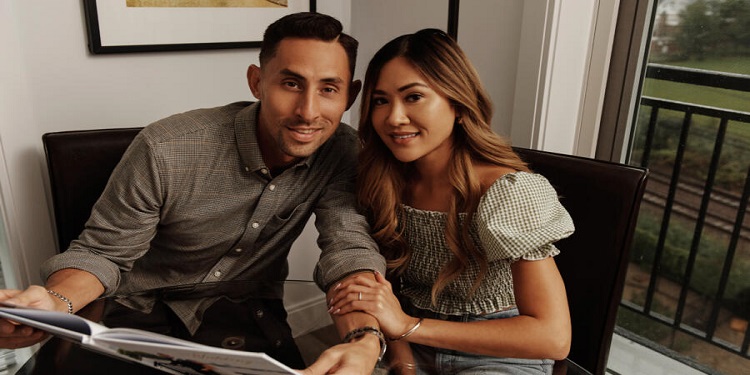 Noi Phommasak and Steve Moy were the most discreet MAFS Season 14 couple. While the successful arranged marriage of the latter's grandparents inspired his decision to get Married at First Sight, the former was just tired of being let down in relationships. Phommasak and Moy exchanged marital vows knowing they weren't the perfect match for each other, but they were committed to working it out, at least for a while. The former couple announced their separation in July 2022, less than two months after the season's finale. Confirming their divorce, Phommasak posted a picture on her Instagram with a caption that reads: "Divorce feels good."
Moy also confirmed their divorce in a lengthy Instagram write-up that detailed the reasons behind their separation. According to him, he said yes on Decision Day with the understanding that their relationship was far from perfect. "…I held the belief that with enough time, effort, and understanding, we could overcome the challenges we faced and build a healthy, functioning relationship… I've lost hope that this could happen, and believe we are incompatible in ways that attempt at compromise can't seem to fix or overcome," reads his statement in part.
Jasmina Outar and Michael Morency (Divorced)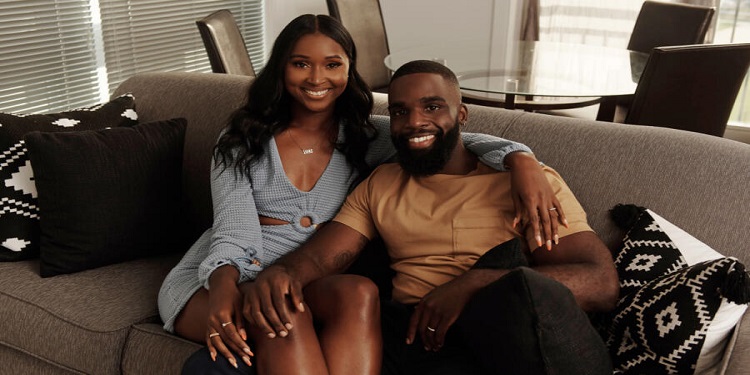 Jasmina Outar and Michael Morency were one of the MAFS Season 14 couples expected to part ways on Decision Day. But to the viewer's surprise, they agreed to stay together despite the challenges they had faced right from the get-go. Outar and Morency had a rocky start, struggling to communicate and connect. It seemed Outer wasn't enthused about Morency and was only getting along with him. They had a moment after moving into an apartment together, but it soon fizzled out. Outar and Morency disclosed during the reunion episodes of the season that they have abandoned the marriage for reasons that boils down to a lack of intimacy.
Katina Goode and Olajuwon Dickerson (Divorced)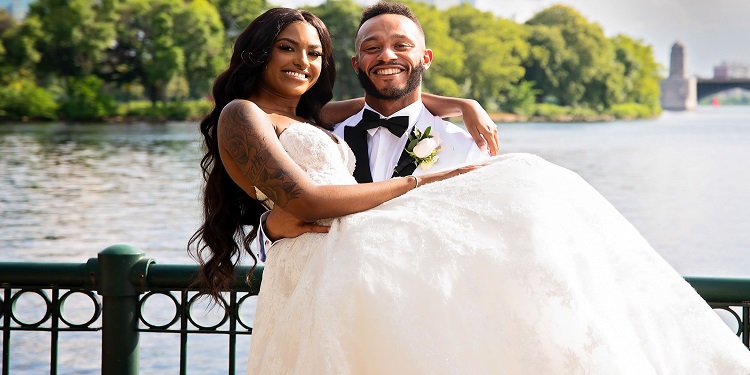 Katina Goode and Olajuwon Dickerson were among the MAFS Season 14 couples that chose to remain together on Decision Day. Theirs was an unstable relationship with unaligned expectations that made them part ways several times before their official divorce. They both signed up for the show, hoping to find the right partner with whom they would build a family together. However, they soon learned that they harbor different ideas regarding how the marriage would work. It seemed Dickerson wanted a stay-at-home wife, whereas Goode desired to become a career woman.
If they hoped to find common ground, it failed to pan out. Goode and Dickerson announced in November 2022 that they would be getting a divorce in a joint statement posted on Instagram. "…We leave our marriage with enormous love and respect for each other," read the statement in part. They reconciled the following month and deleted the divorce post, only for Dickerson to announce in February 2023 that they were"officially legally separated." But then, they have been spotted together a few times since then and don't seem to have fully moved on from the relationship.
Lindsey Gergoulis and Mark Maher (Divorced)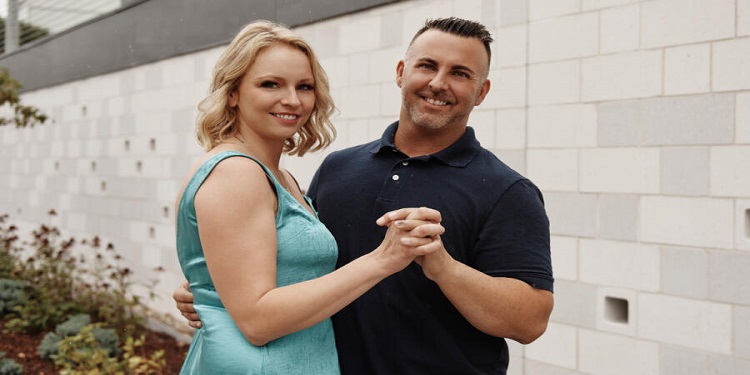 Another MAFS Season 14 couple to make it past Decision Day, Lindsey Gergoulis and Mark Maher were the most dramatic pair of the season. Their relationship started on a good note, and for a while, it seemed they were a perfect match. But their enthusiasm dwindled with time, and it became a toxic relationship, ultimately leading to their divorce in November 2022.
Maher claimed that Gergoulis bullied and threatened him all the time. "It was way out of control, some of the worst arguments I've ever had in my life," he said. Gergoulis shared a similar sentiment about Maher, describing him as the worst husband in the show's history. She said he lied about everything, from his job to his income and what have you.