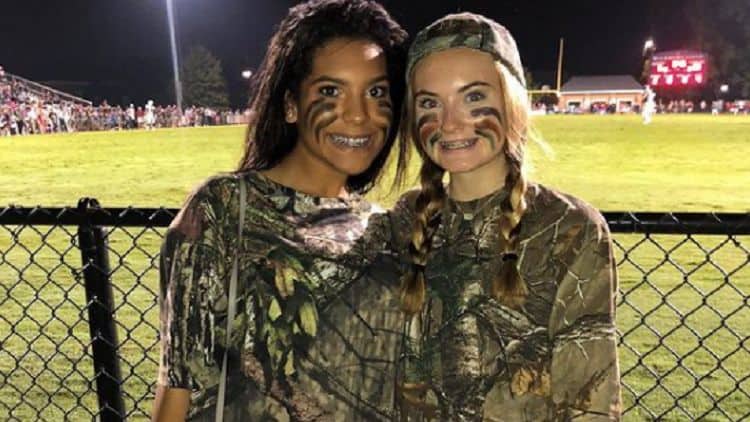 The saying "there's no such thing as bad press" used to be pretty people. However, in recent years, we've all seen just how untrue it is. A college student in Alabama named Makayla Culpepper recently learned this the hard way. In August of 2021, Makayla started getting a lot of attention after being part of a viral internet moment called Bama Rush which is a week for sorority recruitment at the University of Alabama. Although Makayla was initially hoping to join a sorority, she was ultimately dropped from consideration. Allegedly, this is because of a video that supposedly shows her drinking while underage, but others believe it was due to the fact that Makayla is mixed. Either way, she isn't letting any of this bring her down. Makayla is determined to still enjoy her college experience even though a sorority is now out of the question. Keep reading to learn 10 things you didn't know about Makayla Culpepper.
1. She's An Alabama Native
Not only is Makayla a student at the University of Alabama, but she was also raised in the state. She appears to originally be from the Montgomery Area. Based on an old photo on her Instagram profile, she attended a private high school called the Montgomery Academy.
2. She Loves Hanging Out At The Beach
When the weather is nice, Makayla loves to spend at the beach. Unfortunately, however, she doesn't live that close to a beach so it always requires a bit of traveling. Either way, she likes to keep her body beach-ready at all times just in case an impromptu trip comes up.
3. She Has A Great Sense Of Style
Makayla loves fashion and that's one of the things that initially drew people to her content. She's a natural when it comes to putting outfits together and she knows how to dress for any occasion. She also has the confidence and style to pull off just about any look.
4. She's No Longer Banned From TikTok
One of the downsides to relying on social media is the fact that the platforms have complete control over who has access to them. As a result, people can have their accounts banned and deleted with no notice and lose the following they worked hard to build. Makayla learned this in August 2021 when TikTok banned her from posting. Fortunately for her, the ban didn't last long and her account is now back up and running properly.
5. She's A Fairly Private Person
Even though Makayla has been getting a lot of attention on social media recently, she's done so without sharing much information about her personal life. Outside of the fact that she's a student at the University of Alabama, there isn't a lot of information out there about her.
6. Her Content Has Gotten More Than A Million Likes
Makayla probably never planned on being a social media star, but the internet can be an unpredictable place. In addition to having more than 144,000 followers on TikTok, Makayla also boasts 1.7 million likes. Even though BamaRush is over, she still continues to bring in a high volume of viewers on a regular basis.
7. She Was Accused Of Bullying
Once Makayla started to get a lot of attention online, some people from her hometown came out and claimed that she used to be a bully. Makayla addressed these allegations in a video on TikTok. She insisted that she has never bullied anyone although their may have been times she had to stand up for herself.
8. Her Faith Is Important To Her
Makayla hasn't gone into specific details about her religious beliefs, but the line "saved by grace" in her Instagram bio suggests that she is a Christian although the exact denomination is unknown. This isn't surprising considering the fact that Alabama is part of the Bible Belt.
9. It's Unclear If She Actually Has A Southern Accent
In addition to her taste in clothes, Makayla's southern accent is another thing that many of her followers love about her. However, in many of her older videos, Makayla didn't speak with a southern accent so it looks as though this is something she started doing because of social media. However, there's also a chance that speaking without the accent was simply a form of code-switching.
10. She May Have Written Poetry
An old article from Montgomery Parents Magazine reported that a student named Makayla Culpepper wrote a poem in sixth grade that resulted in her winning a laptop. Although we can't say for sure that the student in question was Makayla, there is definitely a resemblance in the photograph and the ages match up.
Tell us what's wrong with this post? How could we improve it? :)
Let us improve this post!