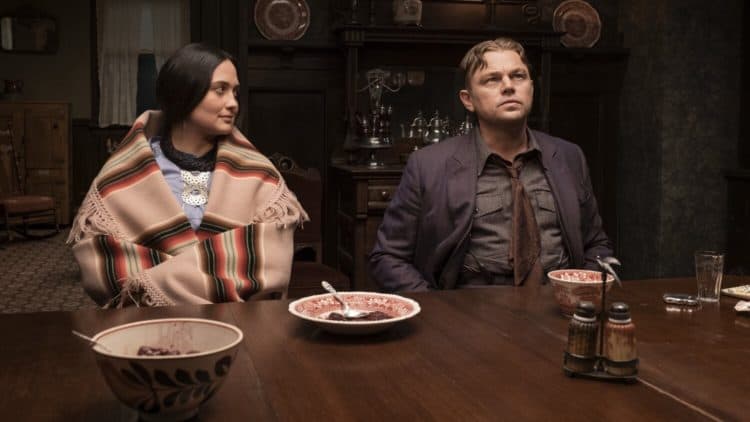 Lily Gladstone is the kind of actress who shows up one day and everyone knows who she is. She was part of a very big project with some of the biggest names in the acting business (think Kristen Stewart and Laura Dern and Michelle Williams), but it was Gladstone who people noticed in "Certain Women," after the movie was released. She's a superstar in her own right, and everyone has decided to notice her. It's hard not to, though. She's immensely talented, and she continues to take on roles that help her grow as an actress while also showing the world what she is capable of doing.
1. She is Young
She does share her date of birth with everyone, and she was born in 1986. That means that she is turning 35 in 2021 on August 2, to be precise. She looks younger than she is, and we have to attribute that to her beautiful skin and her sweet nature.
2. She is From Montana
Gladstone grew up in Montana, which is vast and beautiful. Mountains, fields, and just a variety of things that bring so much peace and so much tranquility to the world are what she grew up with in her own backyard, and it shows. She's calm and relaxed, and she never comes across as ruffled or overwhelmed. Perhaps growing up in such a lovely place will do that to you.
3. She Grew Up on a Reservation
Something her fans find very interesting is that she didn't grow up in your traditional suburb. She grew up on a reservation. She grew up on the Blackfeet Reservation in Montana, which is a place that helped shape her to become the kind of woman that she is today. She only lived there for the first 11 years of her life. Her family eventually left at that time. They were in need of more opportunity, and they went looking for it.
4. She's Very Close to her Parents
She grew up with a mother who specializes in early childhood education and a father who went into broadcast journalism. She credits her mother with being the foundation on which their family survives, and she says her father is one of the most brilliant individuals she's had the pleasure of knowing in her life.
5. She Felt Alienated for A Time
There was a time in her own career when Gladstone was not sure she would continue to pursue acting. She felt that she was never quite able to fit in. She was too Indian. She was not Indian enough. She was told once in a very PC email about why she did not get a role that she doesn't, 'sound Indian enough,' to which she had a scathing reply.
6. She's a College Graduate
She's not just an actress who hoped to make it big in the Hollywood world at some point. She's also a college graduate. She studied at the University of Montana. She graduated in 2008 with high honors studying acting.
7. She's Working with Big Names Again
Right now, she's working alongside two of the most famous people in all of Hollywood. She is acting alongside Leonardo DiCaprio in a film directed by Martin Scorsese called "Killers of the Flower Moon," and the role was a certain challenge for her – as was working with two of the best of the best in the industry.
8. Her Instagram is All About Work
If you want to know what she is working on and what she has worked on, try taking a look at her Instagram account. She's all about work more than she is about anything personal, but she also uses her social media platform to discuss issues and events that are important to her. She spends a lot of time posting about what is going on in the world of Indian reservations, how the world can help, and educating the rest of the world about things they are unfamiliar with.
9. She Is very Private
Lily Gladstone does not discuss her personal life. She does not show photos of herself online going out and having fun. She doesn't share her personal friends or any love interests, her family, or anything overly personal. She did take a selfie recently, but it was to show off her shirt and what it was all about. She is very protective of her personal life, and she should be.
10. She Adores Good Light
The one personal thing we could get from Lily Gladstone's Instagram feed is that she is a sucker for a moment in which the light is just perfect. A beautiful sunrise or sunset. A lovely cloud. A beautiful way that the earth looks in any given moment speaks highly to her, and we get it.