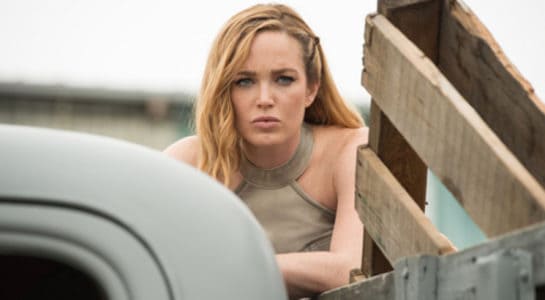 Caity Lotz is an actress, singer, and dancer who was born in San Diego, California, on December 30, 1986. She began her career as a performer in 2005 when she worked on stage in various capacities. Her film debut was in the small role of a cheerleader in the 2006 movie 'Bring It On: Allor Nothing'. She then had several more small film parts before landing the role of Amy Reynolds in a 2010 episode of 'Law & Order: LA'. In 2011, she got her first recurring role in a television series, playing Officer Kirsten Lang in 'Death Valley'. and this helped to launch her career as an actress. She is now probably best-known for playing Sara Lance/ White Canary in the series 'Legends of Tomorrow'. This is a superhero action-adventure series aired on CW and Lotz began playing this role in 2016. Here are five more things that you might not know about Caity Lotz.
1. She Has Worked as a Model
Although she has predominantly worked as an actress, a singer, and a dancer, Caity Lots has also worked as a model. She has modeled for Esquire in conjunction with the website 'Me in My Place'. She has also modeled for men's health magazine.
2. She has Toured as a Dancer
At the beginning of her career, Lotz worked as a dancer. She toured as a dancer for stars including Lady Gaga and Avril Lavigne. She also appeared in many music videos as a dancer for singers David Guetta, Lady Gaga, Estelle, Faith Evans, JoJo, Kaci Brown, Wang Leehorn, and Selena Gomez. In season 8 of 'Dancing with the Stars, she appeared as a backing dancer when Lady Gaga performed 'LoveGame' on the show. She also worked as a dance for the web series 'The Legion of Extraordinary Dancers'.
3. She is a Martial Artist
Not only is Caity Lotz a talented performer, she is also skilled at martial arts. She has trained in many different forms of martial arts, including Muay Thai, Taekwondo, Krav Maga, wushu, and Kali martial arts. Furthermore, Lotz is also a practitioner of tricking and parkour. These skills have come in handy when she has worked as a stunt double in several films. One of these was 'Step Up 3D'.
4. She Was in a Girl Group
Prior to acting, Caity Lotz worked as a professional singer and was in a girl group called Soccx. They released their debut single 'From Dusk Till Dawn (Get the Party Started)' in 2006. This was followed by 'Scream Out Loud' in 2007 and 'Can't Take My Eyes Off You in 2008. Their first and second singles both reached the top 10 in Germany. The group also released their one and only album in 2007 called 'Hold On'. The group parted ways in 2008 and Caity Lotz decided to concentrate on establishing a career in acing.
5. She Has Appeared in Television Commercials
Although most of her acting work has been on television or in film, she has also appeared in several commercials. These have included television advertisements for T-Mobile, Jack in the Box, and Reebok.
Save