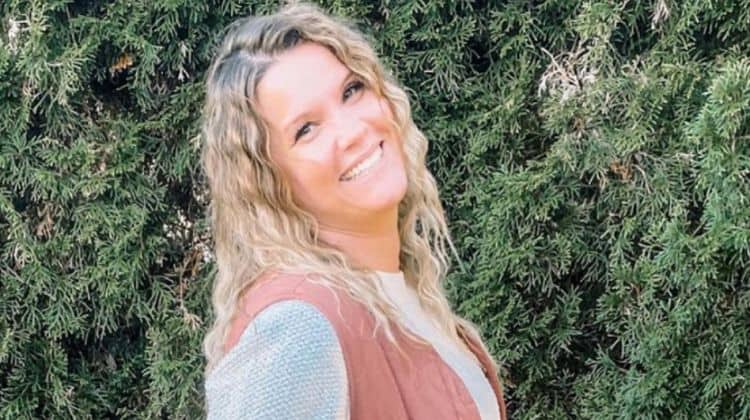 You know Leslie Davis from "Unsellable Houses," but do you know much about the star outside of television? She's been working with HGTV for a while now, and her fan base has grown significantly since she began her television career. She's a woman who knows a thing or two about real estate, and it makes her nothing short of totally successful. She's got a fun story, and she's got a great personality. She's someone the world wants to get to know better, and we have everything you ever wanted to know about her right here.
1. She's a Business Owner
She and her sister co-own their own business. It's called Lamb & Co., and together they sell houses. They are an ideal team, and they knew from the first day that they were living their lives that the traditional nine-to-five job situation was not going to work for them. They wanted to do something that gave them meaning and passion, and that's what they did.
2. She's Married
She's a mom, and she's a wife. She takes those roles very seriously. Her husband is Jacob, and they have been married for nearly two decades. Together, they share three sons. She's a boy mom through and through. Their boys are Kyler, Cash, and Cole.
3. She is Private
She is a reality television star and a business owner who is very active on social media, but she's relatively private when it comes to her personal life. She and her husband and their kids have a rich life together, but she doesn't show too much of it. Her social media is mostly about work, and her family is all about their private lives.
4. She is Good at Her Job
If you want to know if she and her sister, Lyndsay, are good at their business, the answer is yes. In 2020, the year when so many people could not leave their homes across the nation, the duo sold more than 300 homes. That's nearly a house a day save for a few days when they maybe enjoyed their favorite holidays or vacation days. That's a lot.
5. She's a Huge Fan of Industrial Looks
Give her some metal, and she's all over it. She loves the look of a room that has some sort of metal accent in it. She feels that it's something she uses well, but she does give her sister credit. She likes things, but her sister finds a way to make them work for her. It's a good partnership if we might say so ourselves.
6. She's Very Close to her Sister
They lived together their entire childhood. They shared a room. Even when their parents told them that they could move out of the same room and have their own rooms, they made the conscious decision to continue to share a room. Now that they are adults, they've opened a business together. If that doesn't tell you just how close these two are, what will?
7. She Helped Her Sister Overcome a Terrible Time
It was 2013, and her sister's son was diagnosed with cancer. She was horrified, upset, heartbroken, and she was ready to do what she needed to do to make her sister's life as easy as possible. She knew she needed to help her out, and that's when the two came up with the idea that Leslie Davis would simply take over all she could of the business and make sure her sister had a business to come back to when she was good and ready to be part of that world again. She got her own license and went to work to make sure her sister's business was taken care of so her sister could focus on her son's treatment and his life. Thankfully, he is in good health and doing very well.
8. She Was in Sales and Marketing
Prior to taking over her sister's company, she was in marketing and sales for a food company. She learned a lot in that position, and she was able to take what she learned in that role and apply it to what she is doing now. She considers herself an asset to her sister's team, and she's been there for a long time now.
9. She's a Dog Mom
Of course, her dog is a male. She is a woman in a house full of males. She's got a husband, three sons, and a little dog son that she cares for. The dog, we imagine, is darling. His name is Mookie, and could that be any more adorable?
10. She's Instantly Likeable
What we love about Leslie Davis is that you are instantly drawn to her. She's smart, she's funny, and she has a great personality. You see her in action on television, and you know that you'd be just the greatest friends if you ever had a chance to meet in real life. Not too many people have that kind of personality, and that's what makes them so amazing.